Danone is working to develop and promote regenerative models of agriculture that protect soils, empower farmers and promote animal welfare.
At Danone, agriculture is at the heart of what we do. We are proud to maintain close relationships with over 58,000 farmers worldwide.
Agriculture is at the center of a number of major challenges today, from economic development and climate change to water scarcity and biodiversity loss. Danone is determined to help overcome these challenges by developing new agricultural models that can regenerate the planet while feeding a global population that is set to surpass 9 billion people by 2050.
In November 2017, Danone announced its intention to sharpen its focus on regenerative agriculture, our term for a combined set of practices that strengthen agricultural resilience. We see regenerative agriculture as resting on three pillars: protecting soil, empowering a new generation of farmers, and promoting animal welfare.
A thin layer of topsoil is responsible for 95% of all the food produced for human consumption. Yet soil is a resource that we have taken for granted; an estimated 33% of land worldwide (source: Main report of FAO - Status of the World's soil ressources, 2015) moderately to highly degraded. By transforming agricultural practices, we can begin to reverse this situation and build healthy and resilient soil.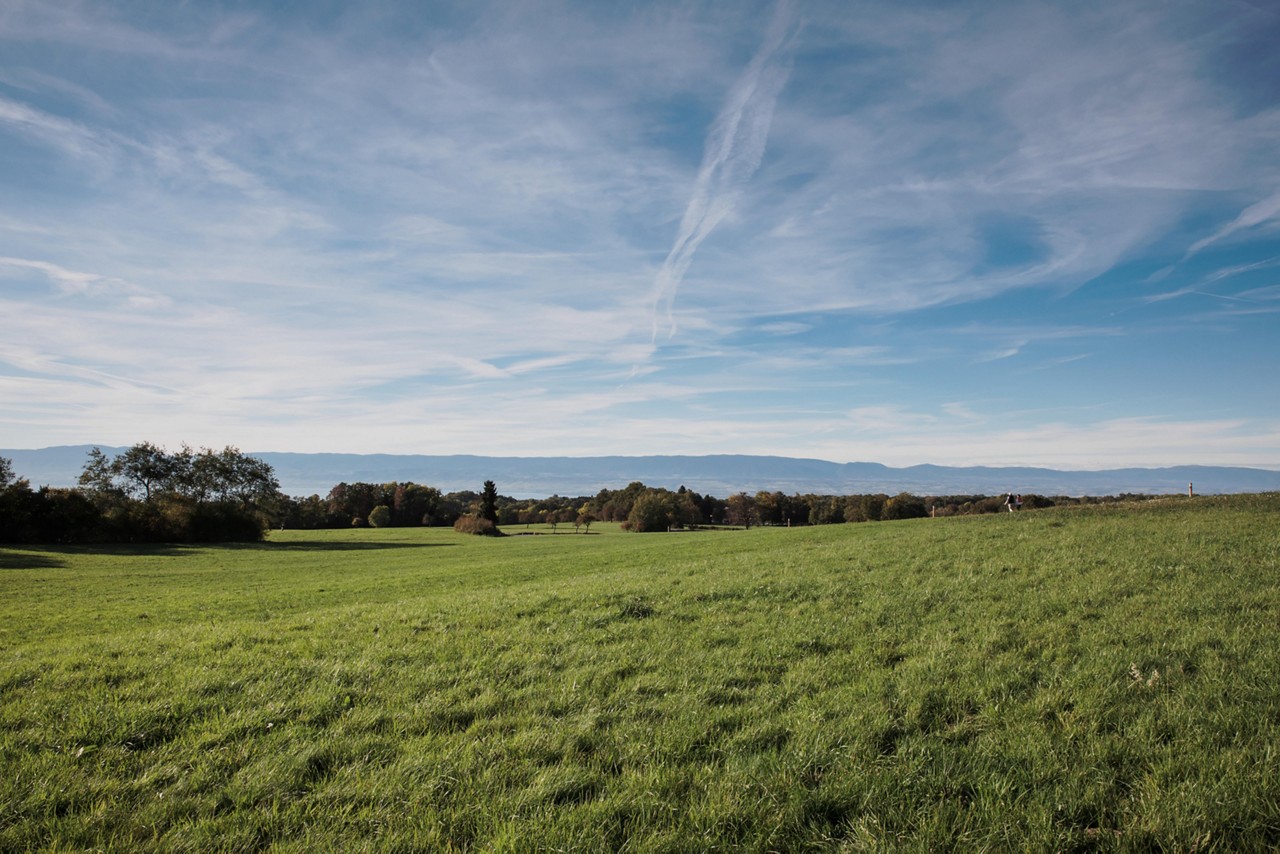 Healthy soil is a carbon sink, storing a vast amount of carbon withdrawn from the atmosphere by plants via photosynthesis. That is why we promote agricultural practices which enhance soil organic matter content and help sequester more carbon, such as limiting chemical inputs, rotating crops, reducing soil tillage, and using crop residues as compost.
Studies have also shown that healthier soils are more resistant to both drought and erosion from heavy rainfall. Healthy soil is able to retain more water, energizing its ability to support microorganisms and plant growth.
Representing a full quarter of the world's biodiversity, the microorganisms present in healthy soil nourish and protect vegetal and animal biodiversity, creating healthy ecosystems that are more resilient to the stresses of climate change.
Danone is working with a number of partners to help improve global understanding of how agricultural practices can help nourish and protect soil health.
In November 2017, Danone joined forces with the 4 per 1000 initiative, launched by the French government during the COP21 to catalyze collaboration on soil health and soil carbon sequestration among different stakeholders.
In March 2018, Danone North America launched its own soil health initiative, including a commitment to contribute up to 6 million USD towards research on soil health. In 2018 and 2019, Danone will be working with researchers from the Carbon Sequestration Center at Ohio State University and Cornell University to identify ways to regenerate soils and increase carbon content.
Empower a new generation of farmers
Because of our close links to farmers, we know how indispensable their work is to the global economy and food system — smallholder farmers in particular. Farmers know their land best; they are the lead actors in a transition to regenerative agriculture. Our goal is to support the ability of farmers to make these shifts, and to accompany them as they pass along their craft to the next generation.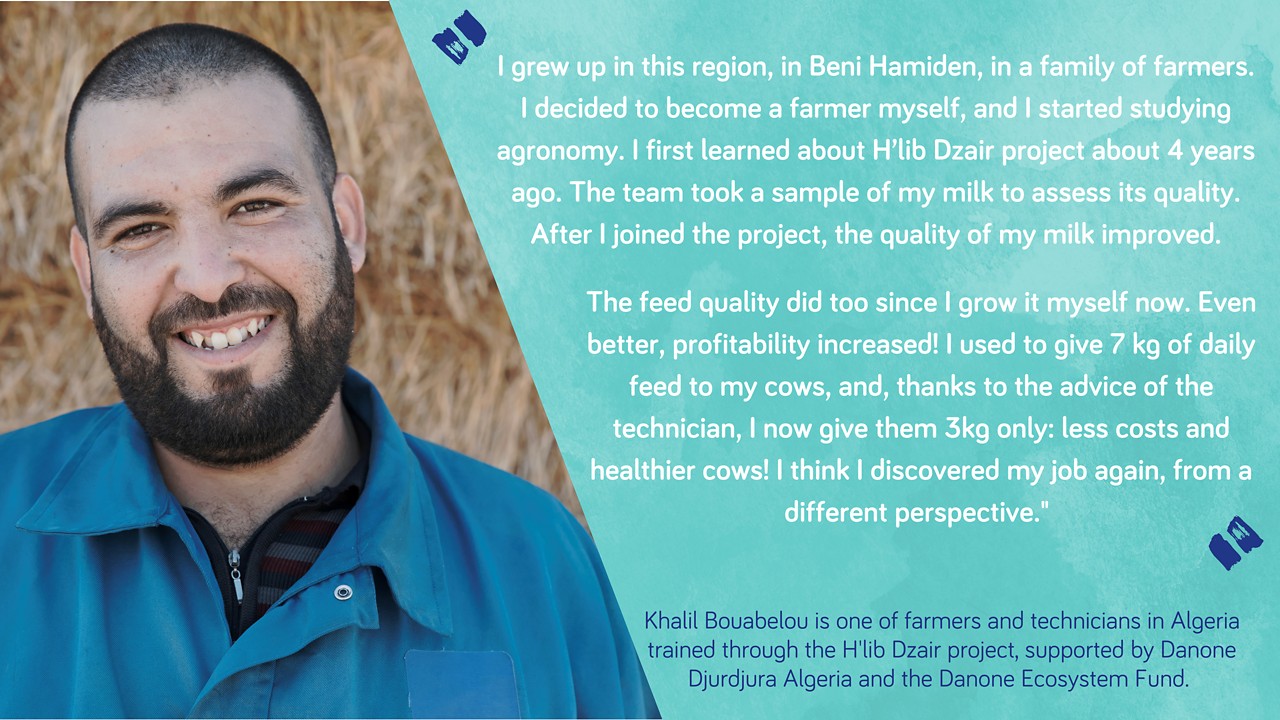 One way we do this is by developing durable relationships with farmers, often over multiple generations. These close relationships allow us to put into place long-term contracts, and a new price management system according to the evolution of production costs rather than the market. Contracts like these help guarantee stable profit margins and mitigate the effects of fluctuations in the market price of goods, giving farmers the stability that allows them to project and invest in the future — including investment into sustainable and regenerative practices. In Europe, for instance, we have established long-term contracts with 40% of our farmers.
Another way we are working to empower farmers is by helping them access training, equipment and financing. Through projects supported by the Danone Ecosystem Fund and the Livelihoods Funds, Danone has provided financial and technical support to over 100,000 farmers worldwide.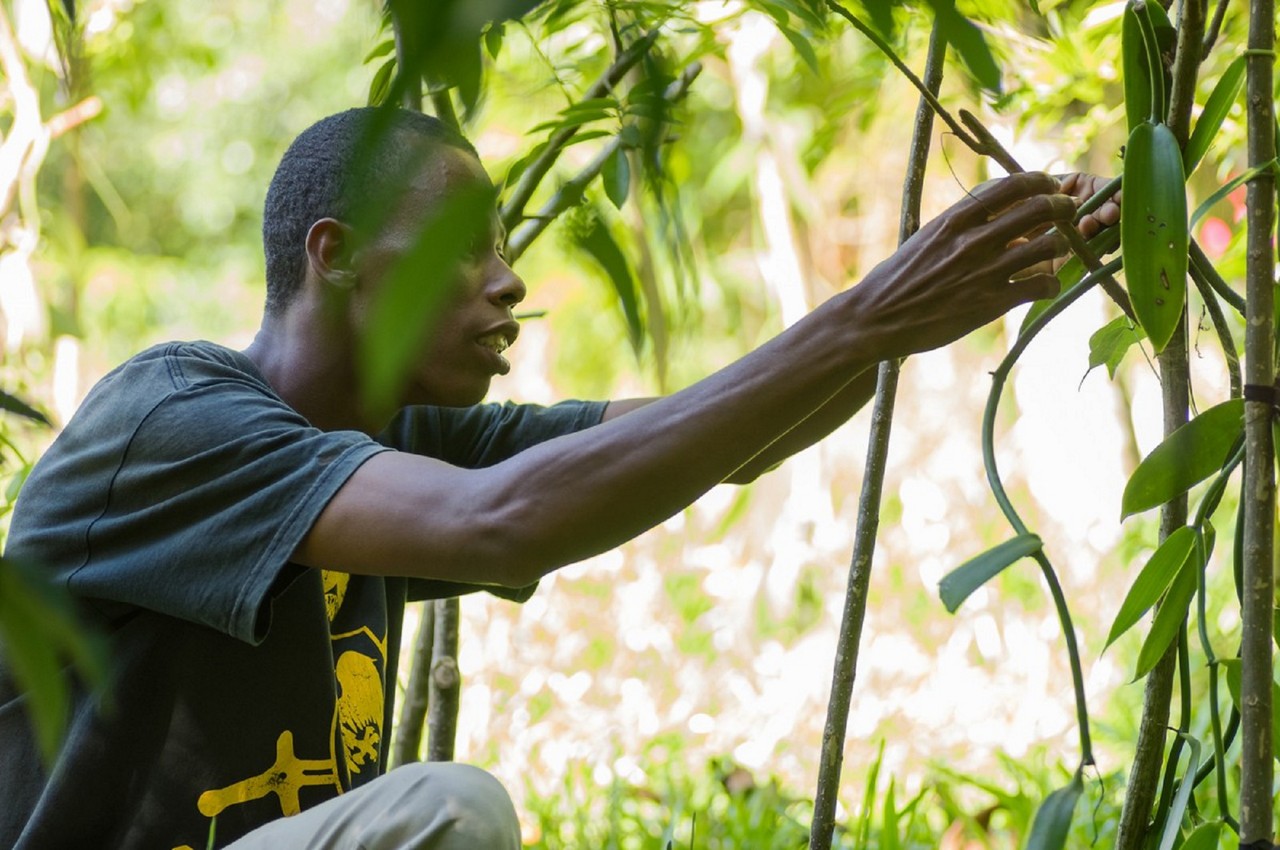 In Madagascar, for instance, the Livelihoods Fund for Family Farming will work with 3,000 vanilla farms, helping farmers improve the quality of their products so that they can sell them at a better price. At the same time, the Livelihoods project will empower farmers with agroforestry techniques, with the aim of converting 6,0000 ha to sustainable farming.
In France, Danone announced in 2018 that it would be supporting farmers in developing and implementing effective soil health practices, with the ambition of sourcing 100% of ingredients produced in France from regenerative agriculture by 2025. Danone France plans to donate one day of sales turnover (roughly 5 million euros) as part of this effort, in order to fund projects like "Programme Les Deux Pieds sur Terre", which uses innovative financing tools to help farmers reduce their carbon footprint.
Animals are an integral part of regenerative agriculture. We believe a high level of animal welfare is key to the regeneration of farms, reinforcing their economic sustainability, performance and competitiveness. Dairy farms with improved animal welfare standards show significantly higher milk production and milk quality.
Our animal welfare approach, developed in cooperation with Compassion for World Farming (CIWF) and other animal welfare specialists, is based on the internationally recognized Five Freedoms developed by the Farm Animal Welfare Council. We are working to ensure these freedoms are upheld for all species, across our full supply chain.
See our animal progress report - 2020 (click here)