A dessert that brings joy to the dinner table across France and Europe
Danette is an iconic French dessert brand with 9 ranges of very tasty products! For over 50 years, the French have been "Toujours Debout Pour Danette" (Always Standing for Danette). Danette products are consumed by more than one out of two French people, thanks to our unique taste and the deliciousness of our products.
The brand is also present in several other European countries, including Spain, Italy, Greece, Portugal, and Belgium.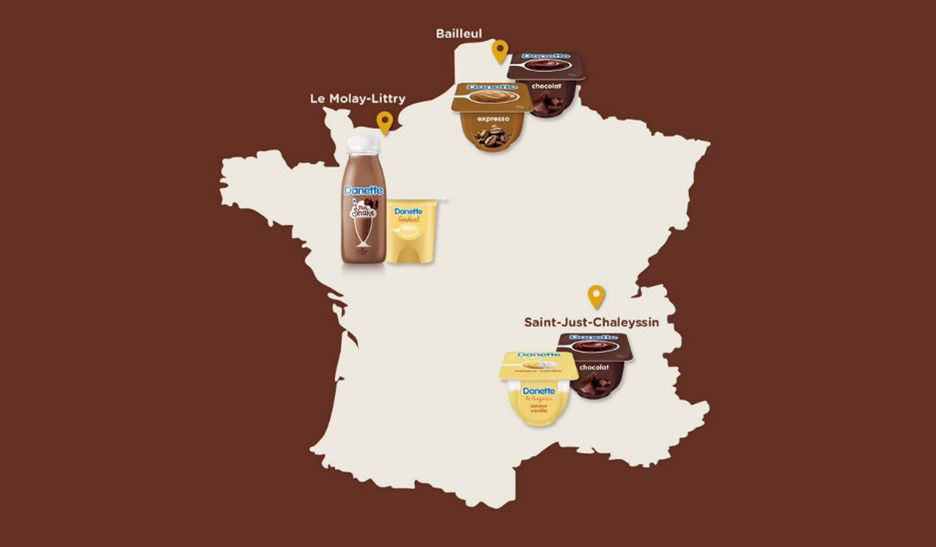 At Danette, we offer a variety of flavors and textures that are always more and more delicious to satisfy all your taste buds, because it is essential for us that you treat yourself! It is also important for us that our products are made close to you. For example, our products in France are made with 100% French milk.
At Danette, we believe that looking at life with a positive perspective is contagious and that a little joy can lead to great joy.
If you are wondering why we are always standing for Danette, you will find the answer through this video* that will make you want to get up and taste our products.
*Video only available in French.
With its unique taste and texture, Danette is a delight for all families!
It all began in 1969 when Daniel Carasso, son of the founder of Danone, traveled to Holland and discovered Vla, a delicious chocolate cream dessert, but a bit too thick for his taste.
In 1970, with the help of a chef, Danone's teams developed a creamier version of Vla: Danette was born and brought to the dinner table across France.
In 1979, the famous French slogan "On se lève tous pour Danette !" (We all stand up for Danette!) was sung across France.
From 2006 to 2010, French consumers voted for their favorite Danette.
For the 50th anniversary of the brand in France, the Danette slogan became "Toujours Debout pour Danette" (Always Standing for Danette).