Salus water, created by Mother Nature for more than 125 years
Each drop of rain that falls on the protected environment of the "Reserva Natural Salus" trickles through the rocks and starts a long journey of nourishment in the soil's minerals, to eventually come out pure and natural from the puma's spring, and from there, reach the homes of Uruguayans.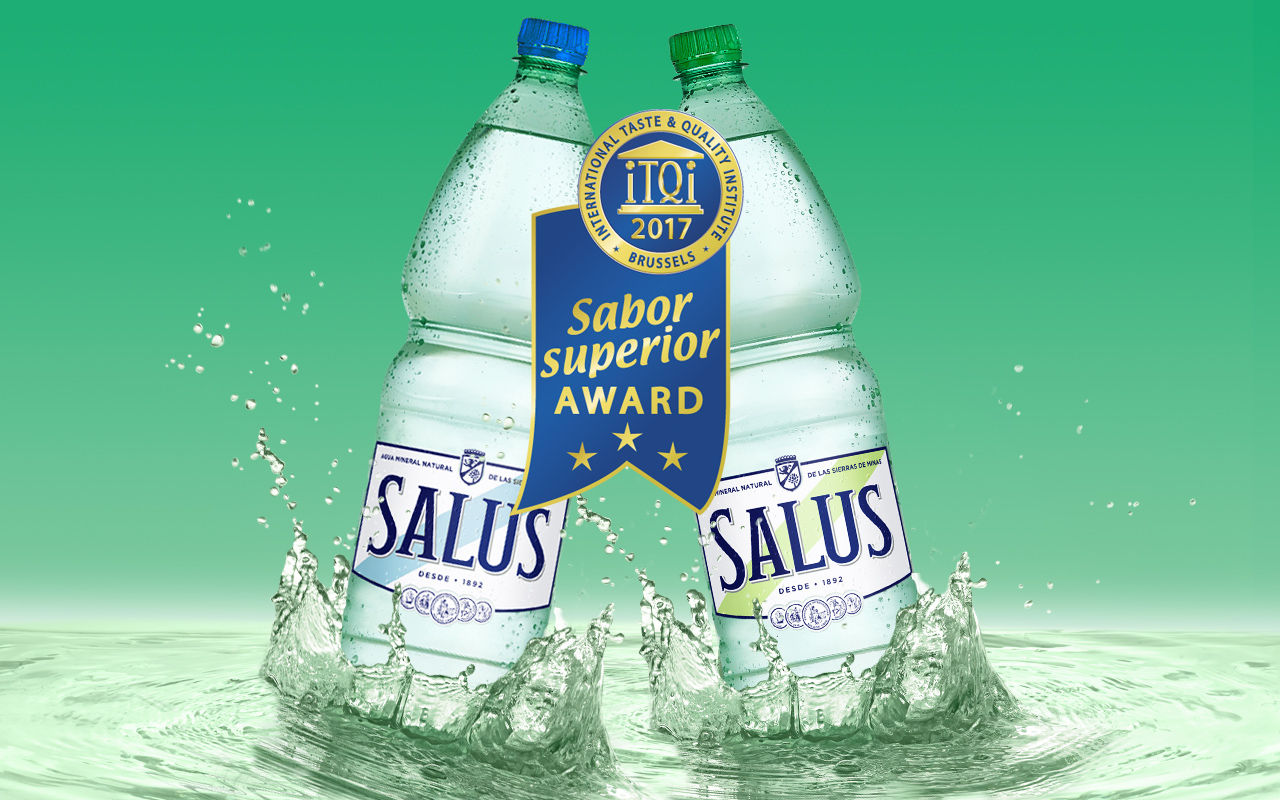 Once more, Salus water has been internationally awarded for its superior flavor. The jury from the International Taste and Quality Institute, a Belgian organization that assesses the quality of food of extraordinary standards throughout the world, has honored Salus once again in 2017 with the "Superior Taste Award", giving the company the highest honor: 3 gold stars both for sparkling and still water. This prize adds to those already awarded to Salus since 1982.
SALUS IS THE MOST DELICIOUS AND MOST AWARDED WATER IN URUGUAY 
More than 125 years of legend
It is said that a puma, following his unfailing instinct, found and became the master of a cavern from which sprang a water with a unique composition. The cart drivers passing by started spreading the news of the presence of the puma, and talked about the healing powers of this spring of water that began to be known as "The Puma's Spring." One day, the puma disappeared from the spring to allow people to enjoy it, convinced that they would be his successors in protecting the place and keeping it unchanged. And according to legend, each time someone drinks from the spring, he receives the spirit of the puma, its strength and vitality, and the legacy of nurturing this resource.
To protect our origin is to protect our water
The Reserva Natural Salus has more than 1.300 hectares inhabited by 138 species of birds, 20 species of mammals, 13 of reptiles and 7 of amphibians. It is part of the protected shelters of the organization Vida Salvaje, which helps to preserve the natural patrimony of our country.
Our unique origin ensures the purest and most natural water
Natural mineral water from the Sierras de Minas in both versions, sparkling or still; and Salus Frutté in regular and zero: the only beverages produced with Salus natural mineral water and the tastiest fruit juice.