In the buffer zone of the Żywiec Landscape Park, spring water beats deep underground. In this untouched place, among mountain streams, thick forests and vast meadows, under the watchful eye of nature, crystalline water starts the journey which flows directly to the bottle of Żywiec Zdrój water.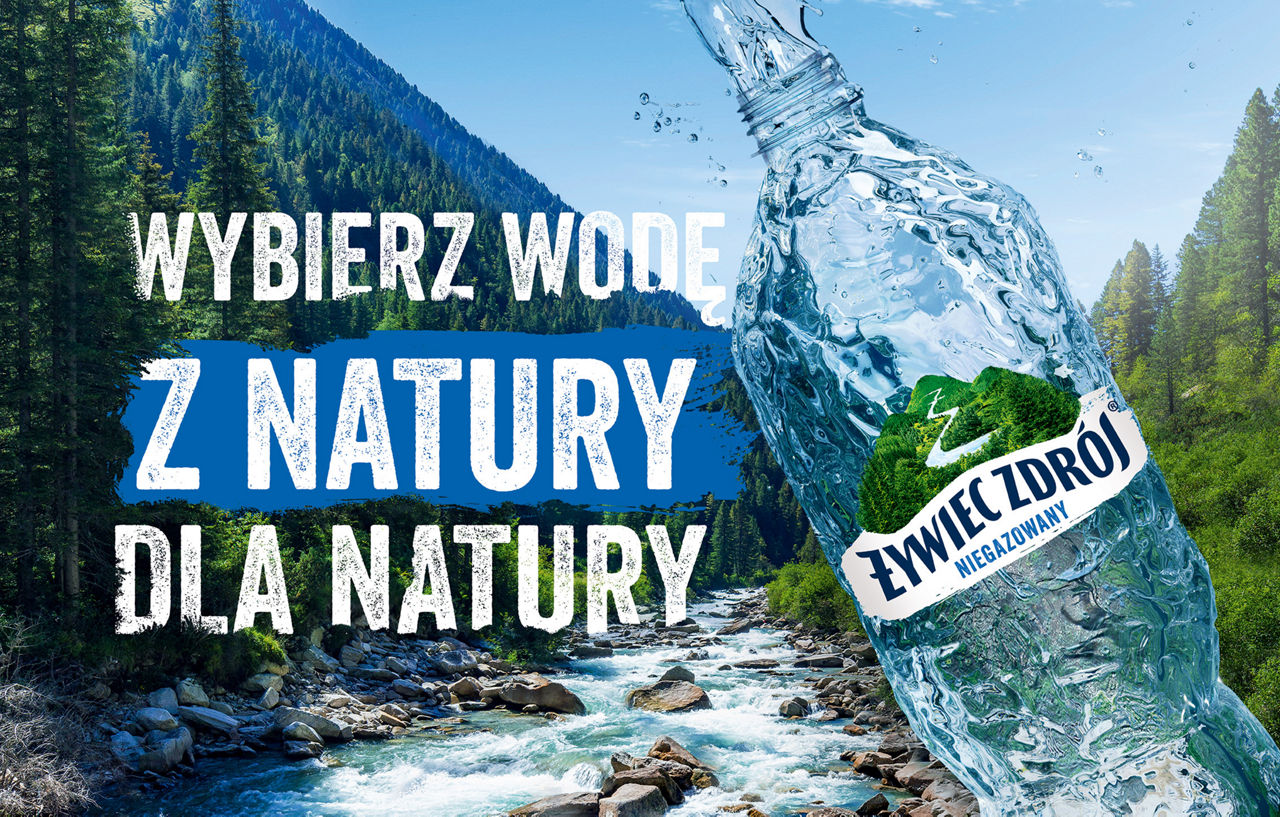 It is nature that creates a balanced composition of minerals in Żywiec Zdrój. Without any human intervention, water is created with a balanced composition of minerals, suitable for everyday drinking for everyone.
We use what is best in nature, which is why we believe that we are responsible for it.
We operate and look for solutions that allow us to minimize our impact on the environment. We encourage the rational use of packaging, reduce greenhouse gas emissions, and care for water resources and the balance of natural ecosystems. All our bottles are 100% recyclable.

In 2022, for the third time, we collected and recycled the same amount of plastic that we introduced to the market.
As diverse as our customers' preferences are, so are the products that we provide. We offer a wide range of waters, suiting the needs of our consumers.
Delicious taste and perfect refreshment for anyone who wants to drink healthier. We want to offer products for everyone, including those who are not ready to drink water every day. This is what drives us when we create the Żywiec Zdrój flavor offer! We offer water drinks with low amount of calories or even without them.