We believe that by offering a valuable product and respecting the environment, we build a healthier world - and that the consumers, by choosing our products, build this world with us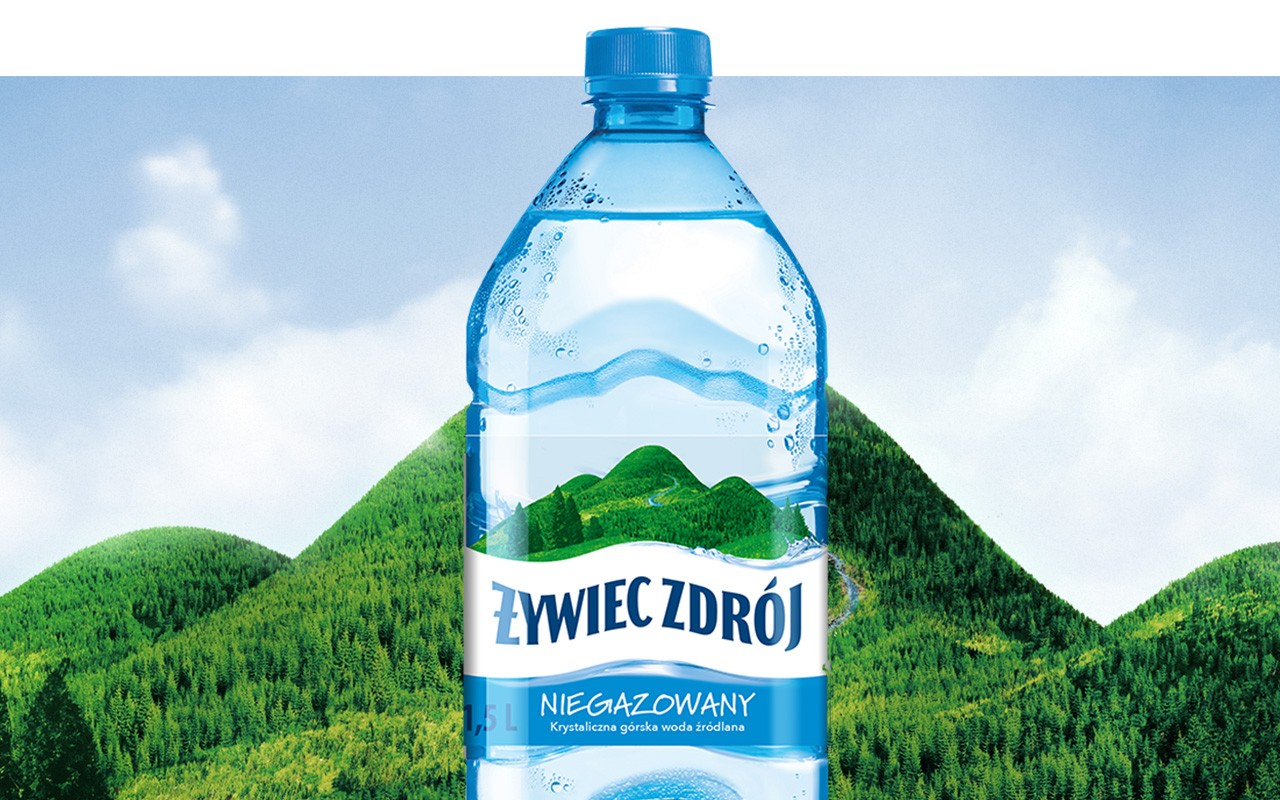 Our crystal clear spring water comes from the most natural underground mountain environment - the grounds of beautiful Żywiecki Landscape Park in the south of Poland. It has a naturally low mineralization: perfect for constant intake, without limitations for different ages and health conditions. It's recommended for infants, babies, and pregnant and nursing women.
Our key organs are made of water. Water is what defines us - even our emotions. Let's make them of the best crystal clear water
It all started from a little bottling plant, where we tapped water from the natural mountain springs on the grounds of Żywiecki Landscape Park
Today, we operate in five different locations, hiring over 600 employees. We are the biggest water producer in Poland and, for many years, an outright leader on the Polish market, which proves the enormous trust that our consumers put in us. And even though our company grew, we never lost our connection to the starting point - the Polish mountain area. From our attachment and dedication to the natural environment, came our CSR activity. For ten years now, we've been engaging in different projects helping the environment. We've planted more than 6 million trees, renewed a thousand mountain trails and supported over a hundred ecological initiatives.
As diverse as our customers' preferences are, so are the products that we provide. We offer a wide range of waters, suiting the needs of our consumers.
Aquadrinks are the ideal offer for people who are looking for tasty sweet beverages, but are concerned about natural alternatives. They're also the perfect solution for those who care about the healthy diatery habits of their family, but don't have time to prepare juice water on their own.