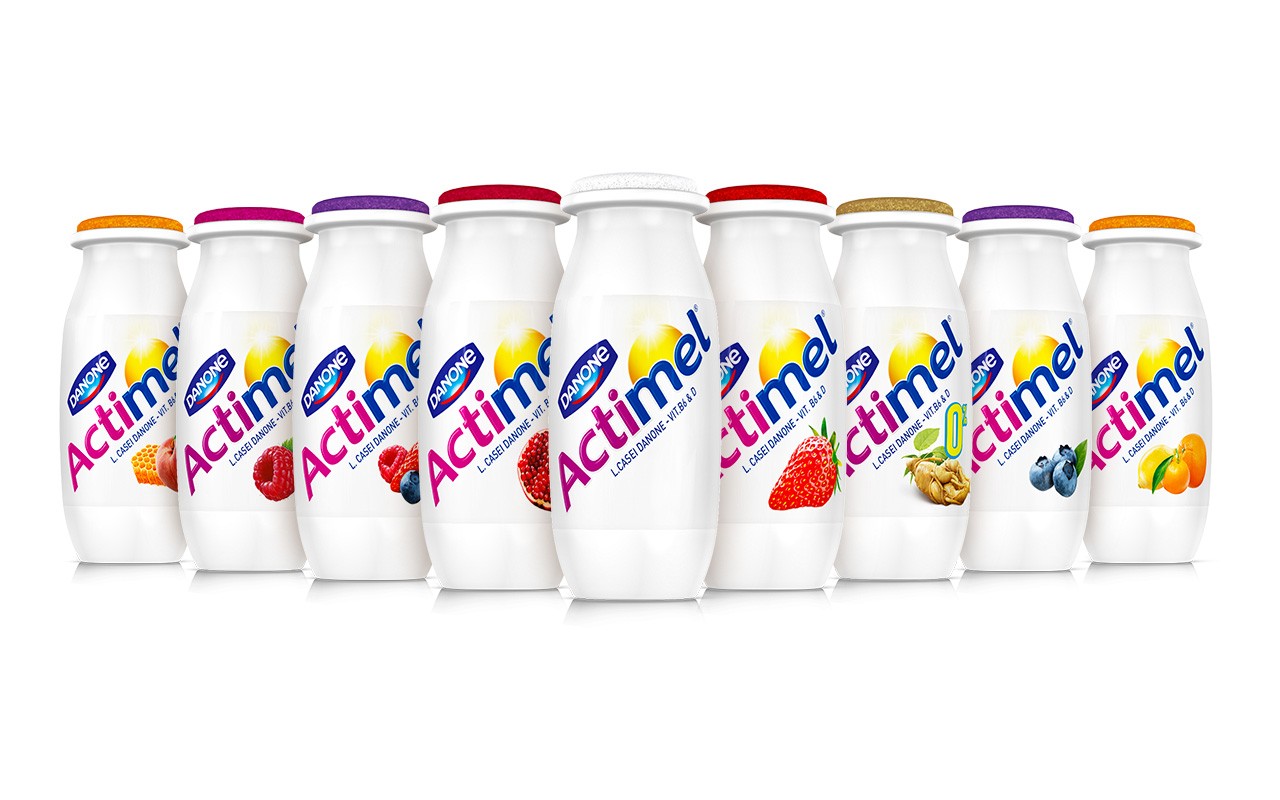 Actimel is a delicious fermented milk drink. It contains 10 billion exclusive L. casei cultures, Vitamins B6 and D in every bottle, making it a great way to start the day !*
Actimel is available in a wide range of fabulous flavours, including four delicious fat free varieties.
*Enjoy as part of a balanced breakfast.
In short, almost everyone! When consumed as part of a healthy, balanced diet and lifestyle, Actimel is suitable for people among the general healthy population – and that includes children over 3 years and older people.

AN INCREDIBLE JOURNEY. THE STORY OF ACTIMEL.

Actimel's story begins way back in the 1990s when the first steps to developing a fermented milk based on L. casei Danone were taken, and in 1994 was when it received its first full commercial launch in Belgium. Actimel contains classical yogurt cultures (Lactobacillus bulgaricus, another called Streptococcus thermophilus) and a specific Danone strain! This third rather special strain is called Lactobacillus paracasei ssp. paracasei CNCM I-1518. Or just L. casei Danone for short.
Amazingly, this L. casei Danone strain stays alive from the moment it's poured into the bottle, all the way through its amazing journey to your shopping basket. And it's still alive by the time they pass through the mouth and wind their way down into the human gut, also called microbiota.
So as you can see, Actimel has come a long way since 1994. Now with 24 delicious flavours in Europe, 7.2 million bottles are drunk every day by people across more than 30 countries.
Join us in raising a little bottle to that.
Feeling strong is an attitude. It defines what we do and how we do it. When we feel strong, we push our day forward. We fight for our goals and help others achieve theirs, even when things get tough. The world needs more people with this attitude. Conquer the day ahead and show life who's boss. Stay Strong !