In 1972 in Marseille, Antoine Riboud explained his vision of the company's role by stating that economic and social goals are interdependent. This visionary thinking provided the cornerstone for Danone's dual economic and social project.
Danone creates social value by supporting its more than 100,000 employees in more than 57 countries through its human resources strategy, which is built around the following pillars:
Health and Safety

Inclusive Diversity

Employee Training and Development

Social Dialogue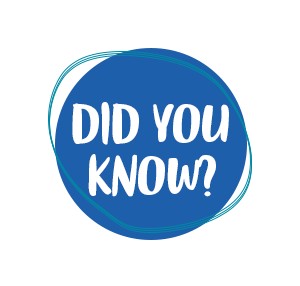 In 2020, Danone was the first listed company to adopt the status of Société à Mission. A decision approved by 99% of our shareholders at the Annual General Meeting. 
Our four values "HOPE": HUMANISM, OPENNESS, PROXIMITY and ENTHUSIASM" guide the way we behave every day, the way we work and progress in our business, the way we connect with our communities, and the way we develop people.
HUMANISM
Sharing responsibility, respect for others
Attention to individuals, whether they're consumers, colleagues or fellow citizens, is at the heart of our decisions. 

OPENNESS
Curiosity, agility et dialogue
Diversity is a source of wealth and change a constant opportunity.

PROXIMITY
Accessibility, authenticity et empathy
Engaging with communities in our common quest to find better health through better food for the greatest number. 

ENTHUSIASM
Boldness, passion et appetite
There are no limits. There are only obstables to be overcome. 

In a constantly evolving economic and social environment, adapting to health and safety challenges is a priority for Danone.

Initiated under the name WISE by Danone in 2004, WISE² is a worldwide program with the goal of developing a health and safety culture at all the sites in order to significantly reduce the number of workplace accidents.
Several awareness, education and health care programs have also been launched:
In 2010, Danone launched the Dan'Cares program with the goal of providing all Danone employees with quality healthcare coverage of major risks, while taking account of different market practices. 

About 70% of Danone employees live in emerging countries where healthcare systems are often expensive to access.
Dan'Cares' specificity lies in its scope of application: it is destined to be rolled out in all Danone subsidiaries, including in countries where such coverage is not traditionally provided. 
Danone has implemented several initiatives including "Health@Work" program, a health & wellness program for employees with at least one of the three aspects (Healthy Diet, Healthy Body and Healthy Mind). This program seeks to inform and raise awareness among employees on improving their health through dietary practices and physical activities.

99,627
employees in more than 53 countries having healthcare coverage in line with the standards defined by Dan'Cares.
84%
of employees had access to at least one free offer of "Health@Work" programs.

'Health & Safety' is part of our objectives:
In a constantly evolving economic and social environment, adaIn 2019, Danone published a position paper on inclusive diversity which focuses on three overall priorities:

   Promoting inclusive behaviors

   Gender equality

   Culture and nationalities
It has emphasized our commitments and objectives on inclusive diversity based on these three pillars.
Danone Inclsusive Diversity 2020
Danone - Inclusive Diversity - Interview of Putri Realita - Global Inclusive Diversity Lead @Danone
PROMOTING INCLUSIVE BEHAVIORS
Danone commits to reach 30% women executives by 2020. At the end of 2019, this indicator has reached 27%.
Moreover, in 2019, the proportion of Danone:
Female directors accounted for 42%, achieving the 2020 target;

Female managers, directors and executives accounted for 51%.
30% of executives were from underrepresented nationalities.
48% of directors were from underrepresented nationalities. 
The Global Parental Policy is an initiative which aims to offer a consistent standard of support to all parents-to-be employed across the world. 
Danone's parental policy is based on three key elements:
pre-natal support such as adapted working conditions and nutritional advice during pregnancy;
extended parental leave, covering both men and women which include 18 weeks for the birth parent or 14 weeks for the legally adoptive parent and 10 working days for the secondary caregiver;
post-natal support including job protection measures and return-to-work support, flexible working conditions, and support for breastfeeding by providing lactation rooms for mothers in offices that employ more than 50 women.
Danone's goal is to deploy this Parental Policy in every country where it does business by 2020. 
WOMEN EMPOWERMENT WITHIN OUR WIDER ECOSYSTEM OF PARTNERS
Pioneering work has been carried out by Danone on the empowerment of women within the company and on gender equality more broadly, through projects led by the Danone Ecosystem Fund. The launch of our global parenting policy on this issue marked an important milestone for the company.  This commitment to gender equality was recognized by the United Nations, which named Emmanuel Faber "Inaugural Thematic Champion". 
The Danone Ecosystem Fund
Despite recent decades of progress, women continue to suffer discrimination and violence in every part of the word. And yet study after study has demonstrated that empowering women has a snowball effect, transforming families, communities, economies and environment. The Danone Ecosystem Fund has worked to embed gender equality and women's empowerment in each of its projects: this process enables women to boost their employability and social and economic inclusion. Learnings from these projects can be found in: Women Empowerment for Inclusive Businesses- Learnings from Ecosystem Projects and Partnerships.
The "Social School For Women Empowerment" project, for example, helps women to escape domestic violence and reintegrate into the job market through a sales and nutrition training program. This project, launched with the support of the Danone Ecosystem Fund, was continued with the Danone subsidiary in Spain and the Fundación Ana Bella. Danone was awarded the GEEIS-SDG (Gender Equality Europeanand International Standard-Sustainable Development Goals) trophy by the Arborus Foundation at the United Nations headquarters for this project.
Equileap Gender Equality Global Report & Ranking 
Equileap 2022 Gender Equality Report & Ranking is an independent, specialized data provider with a broad scope of gender metrics and analyses over 3,500 public companies. In 2022, Danone progressed from 26th to 13th place at global level.
In 2018, Danone joined the LEAD Network (Leading Executives Advancing Diversity) whose aim is to attract, retain and advance women in retail and consumer goods industry in Europe.
Danone is aware that diversity in management teams makes for better business performance. We recognize that women still face hurdles as they move up the career ladder. To help them on their way, we created EVE seminar especially for corporate women. Created in 2010 with other companies, EVE is a women's leadership seminar designed to empower strong, inspirational women to spearhead change within the organization.
Danone pioneered the concept in partnership with Crédit Agricole S.A., KPMG, L'Oréal, SNCF, Orange and Caisse des Dépôts Group, but sessions are open to any company interested in the issue and the approach. All partners share the same vision, and have chosen to encourage women to advance within their organization.Danone has co-partnered with L'Oréal to organize EVE Program in Africa in December 2017 an event to celebrate the rising of women in the  companies.
Bloomberg Gender-Equality Index (GEI)
Danone has been included for the fourth time in the Bloomberg Gender-Equality Index (GEI), a modified market capitalization-weighted index that aims to track the performance of public companies committed to transparency in gender-data reporting. 
43%
of female directors (2020 target achieved)
52%
of female managers, directors and executives
55
Countries have implemented the Parental Policy
46,468
of women professionally empowered through the Danone Ecosystem Fund in 2019
BUSINESS FOR INCLUSIVE GROWTH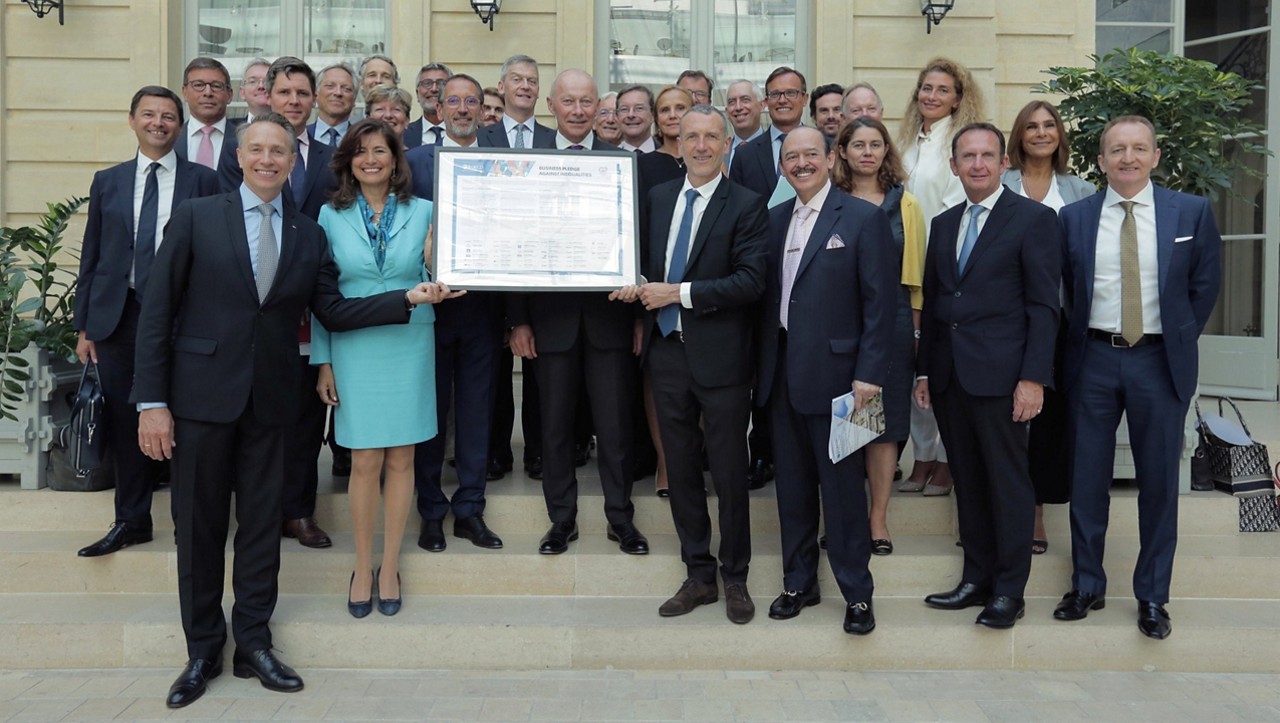 To help tackle social inequalities and promote inclusive growth, we partnered with the OECD to launch the 'Business for Inclusive Growth' (B4IG) coalition in 2019. B4IG brings together more than 40 companies, organizations and philanthropic organizations. Each member has pledged to advance human rights and promote inclusion in their workplaces and supply chains.
The B4IG international coalition unites against the inequalities deepened by the COVID-19 pandemic. Since the start of the crisis B4IG companies have dedicated over €38bn in relief plans or support of their employees, communities, clients and suppliers.
'Inclusive growth' is part of our objectives:
EMPLOYEE TRAINING & DEVELOPMENT
Our ambition is to provide diverse and varied learning opportunities to all employees around the world.

We provide functional training programs, many of them developed internally and taught by Danone managers from a variety of functions and countries.
Through our "Campus for all" events we aim at involving more employees, particularly non-managers, by using a range of training channels (conferences, e-learning and networking). Danone rounds out these functional training programs by developing a leadership culture based on the principle that every employee can develop leadership skills. Danone's leadership model is called CODES, for Committed, Open, Doer, Empowered, Self-awareness.
Responding to the Covid-19 pandemic, we have been working with the IUF - the global federation of unions in the food industry - to support our employees who need new skills, by offering them the opportunity to be trained and upskilled for the jobs of the future - either jobs which will require additional resources in the future, or new jobs that will become increasingly important. Find out more here.

81,628
Permanent employees participated in at least one training course in 2019. (excluding certain subsidiaries).
62,331
of professionally empowered people by the Danone Ecosystem Fund.
'Employee training & development' is part of our objectives:
Social dialogue is an essential lever for Danone, at management level as well as with trade unions and employee representatives. It helps to align collective efforts to improve the group's performance.

For several years now, this dialogue has been carried out at on an international scale through worldwide agreements with labor unions. Signing these agreements ensures working conditions are continuously improved. It is key to Danone and its employees' success.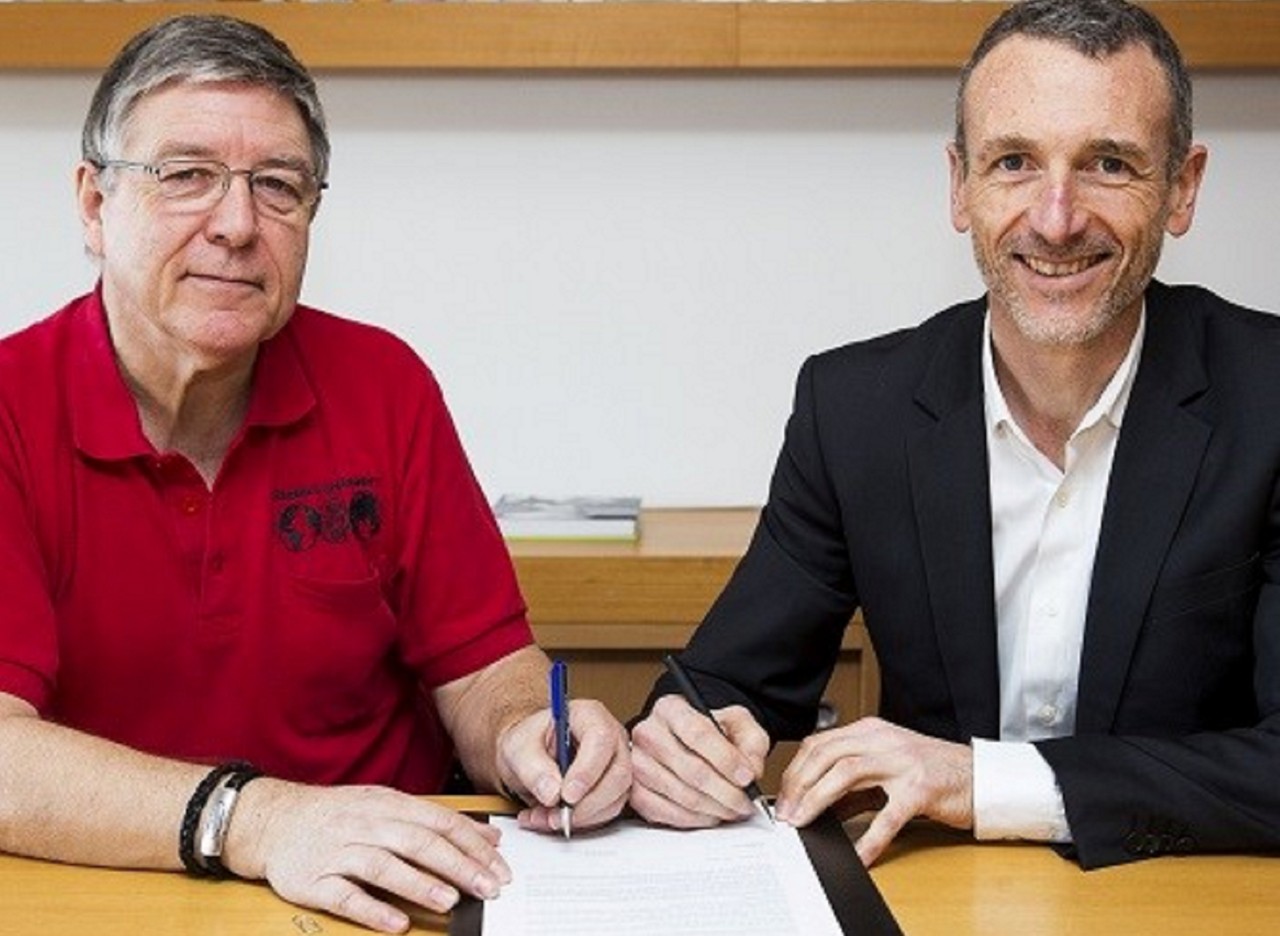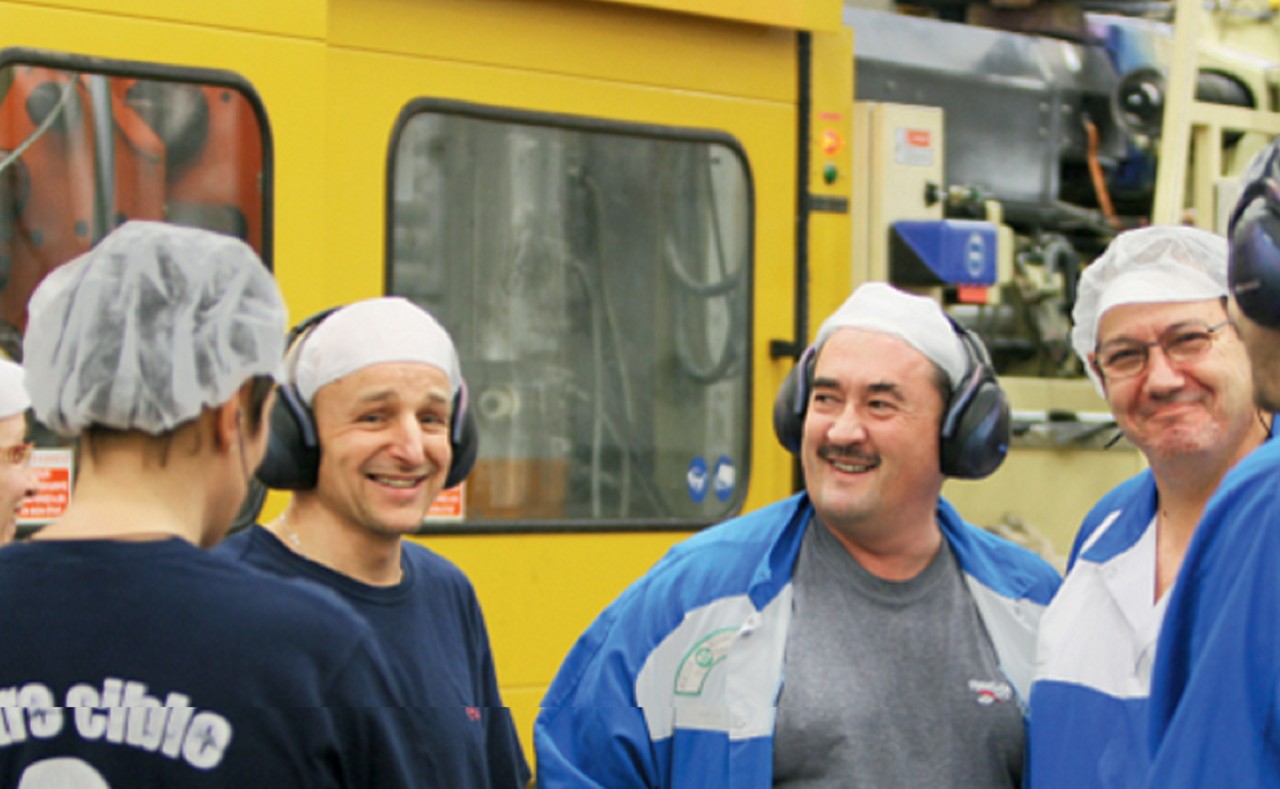 Since 1976, 10 international agreements have been signed between Danone and the IUF (International Union of Food and Allied Workers). This agreement establishes a common foundation of social policies such as equal and non-discriminatory hiring processes, safe and healthy working conditions and the right to training throughout the company.
We entrust the future of Danone to our employees. Through the pioneering "One Person, One Voice, One Share" program initiated in 2018, our employees - regardless of seniority or position - have the opportunity to express themselves and share their convictions to have a direct impact on the company's plans at the local and global levels. Find out more: here.

'Social dialogue' is part of our objectives: