Restoring growth, driving value creation 

Danone operates in healthy, on-trend and growing categories, and benefits from a strong portfolio of brands, both global and local, leading positions and a balanced geographical exposure to Developed and Emerging markets. Danone is fully committed to performance and social and environmental responsibility, and its pioneering roots to provide people access to health through food. 

CEO Antoine de Saint-Affrique and the Executive Committee have built a plan, announced on 8 March 2022, that aims at restoring Danone's performance, competitiveness and value creation for the long-term.
The plan, 'Renew Danone', is articulated around four strategic pillars:
Restoration of Danone's competitiveness in core categories and geographies;
Selective expansion of Danone's presence, in terms of segments, channels and geographies;
Active seeding of future growth avenues;
Active portfolio rotation.
The plan will allow Danone to reconnect with a sustainable profitable growth model. It will be based upon an end-to-end step up in the quality of execution, a strengthened innovation model geared for scale and impact, and increased investments in consumer value, as well as brands and commercial development.
Delivery of the plan will be facilitated by a greater alignment between purpose and performance, consistently putting consumer and customer at the heart of everything Danone does. The company will restore passion for execution, a stronger discipline on capital allocation, and a greater sense of urgency in seizing opportunities and tackling issues.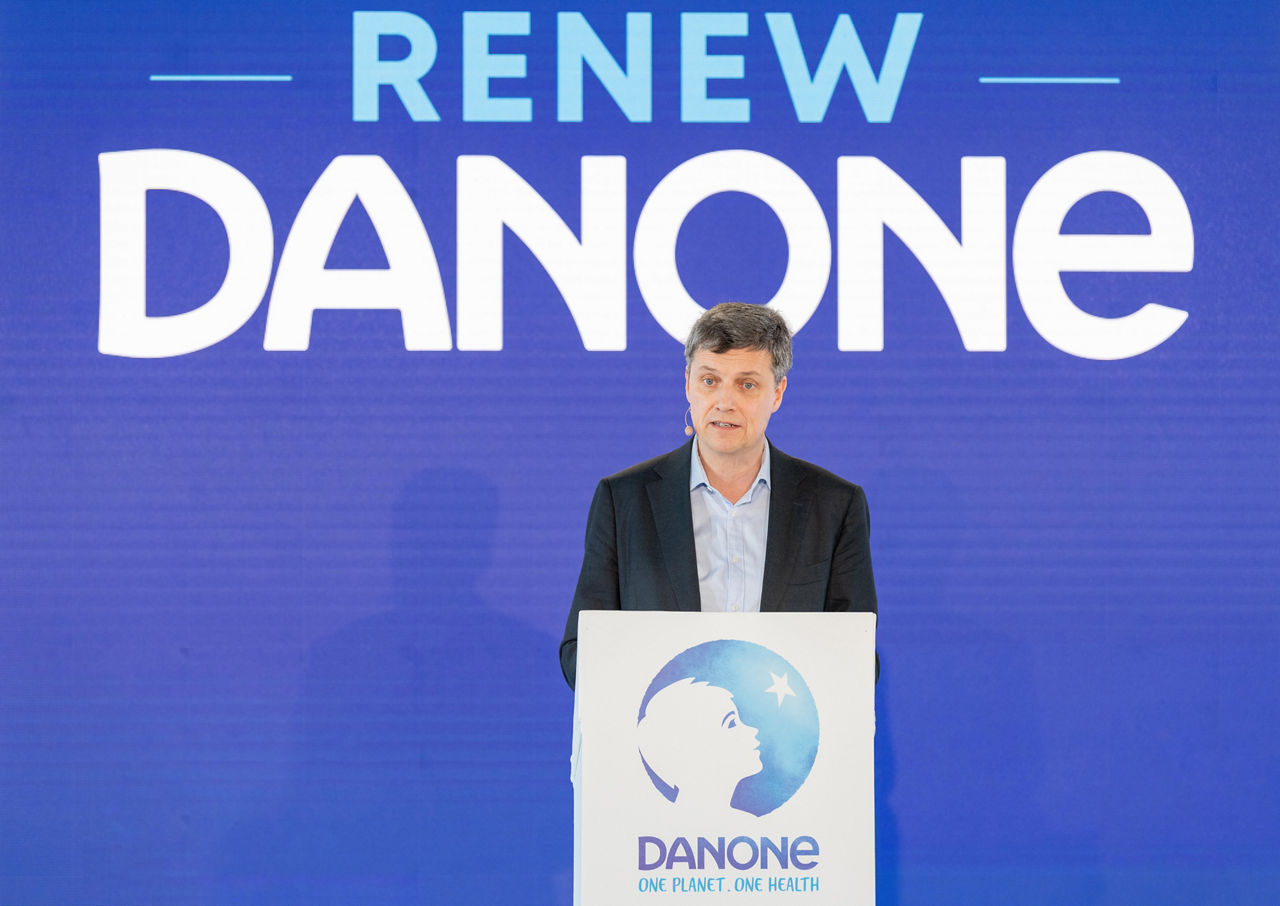 " 'Renew Danone' is all about creating the conditions for sustainable and competitive growth, and then delivering consistently in a way that creates sustainable value for all.
We embark on a renewal journey with a worthy destination: bringing Danone back to where it belongs."
-    Antoine de Saint-Affrique, CEO