A comforting pleasure that makes your "me" moment more special

We live in a world where we are always on-line, connected & solicited. It is not easy to have time to relax, to disconnect. Oikos helps you to re-connect with yourselves thanks to its unique comforting pleasure.

Launched in the mid-nineties as a brand of creamy natural yoghurts inspired from the authentic Greek recipes, Oikos quickly evolved with its bi-layered flavors: the association of its unique creamy yoghurt with indulgent layers of fruits.
All along the years, the innovation has remained at the heart of the brand. The constant launch of unique and pleasurable recipes for the consumers, but always keeping the unique white mass at the center.

More recently, Oikos went a step forward: moving away from these Greek chains to be a reference in the universe of indulgence and pleasure. With products always more unique, premium and innovating.
OIKOS is all about moments of reconnection with oneself.
Innovation at the heart. Taste appeal & mindful pleasure remain central.
OIKOS aims to make your moment more special, through mindful enjoyment of a well-earned evening break.
OIKOS has its own visual and conceptual language to describe its own kind of discerning pleasure thanks to the blend of the sensuous white mass and the layers beneath it.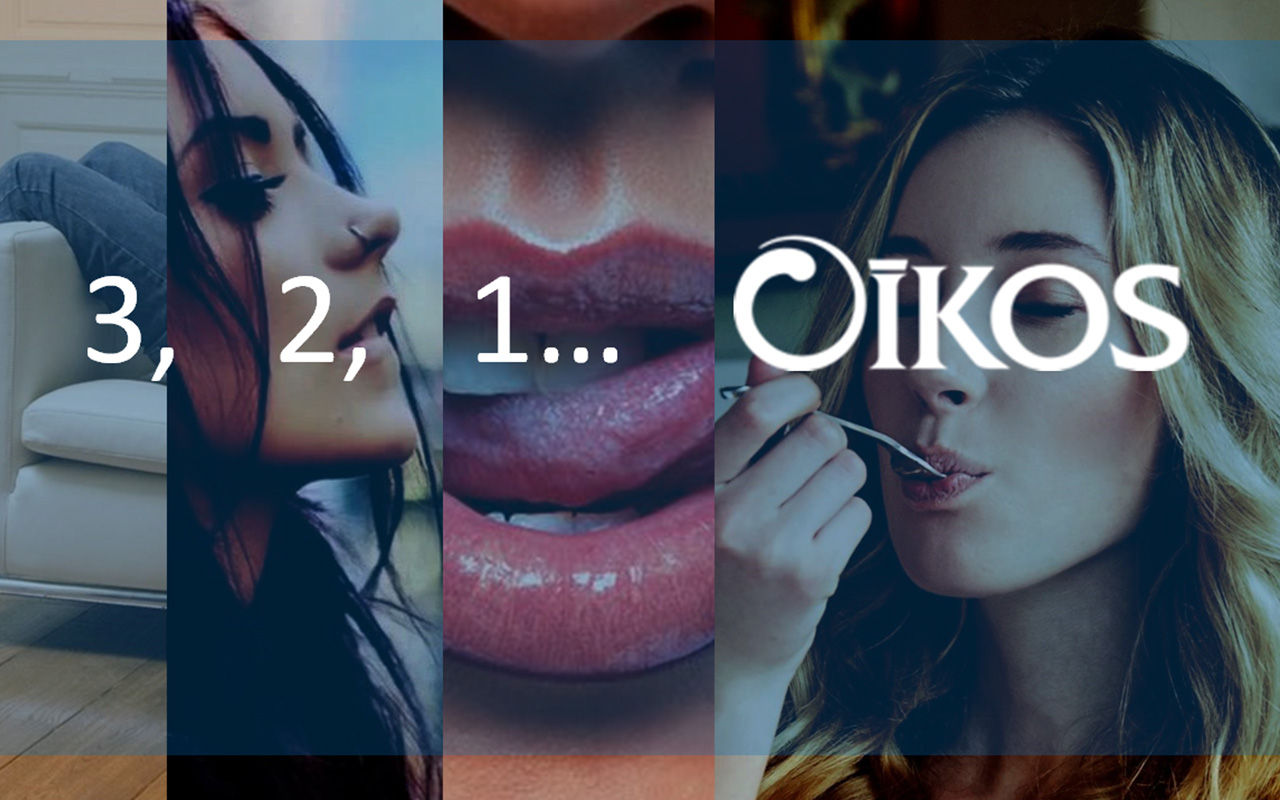 The pleasure of Oikos, is as much in the anticipation as in the Oikos moment itself. As the mind empties itself of its responsibilities, we create for ourselves the space for our pleasure in the steps that lead up to the Oikos moment.
The Oikos Moment is a countdown to pleasure:
3. Finishing up responsibilities
2. Choosing a specific spoon
1. Settling in to the perfect space
….indulging Oikos followed by blissful silence…
Inviting people to re-connect with themselves through a comforting unique pleasure. Feel the unique creaminess blended with indulgent recipes.