Font Vella, a water of exceptional quality, unique composition and flavor, originating from the heart of protected natural spaces.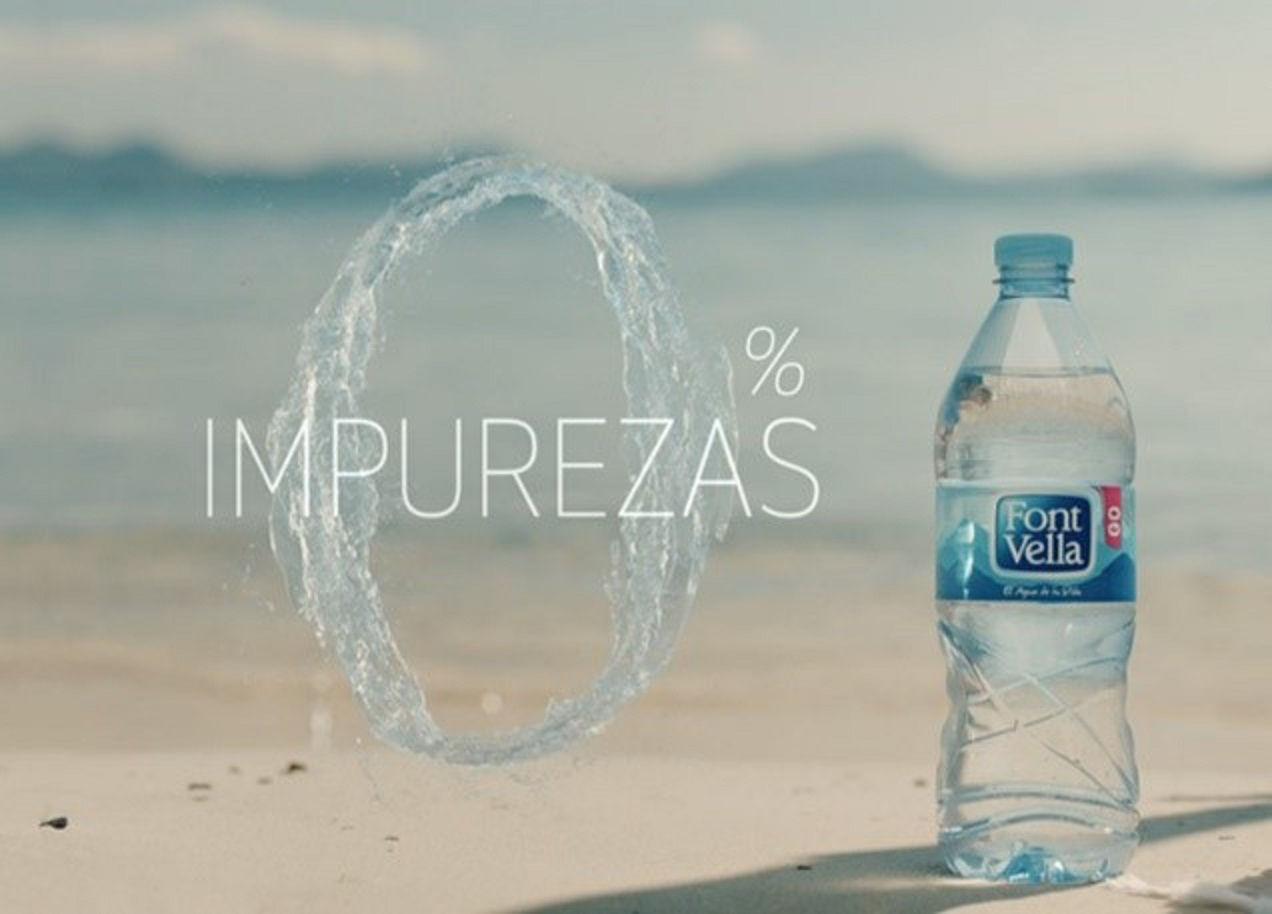 Font Vella water is characterized by its original purity, and is naturally protected from any risk of contamination. For this reason, it is 100% intact and with 0% impurities.
Naturally, that is how Font Vella is created

No hurry, no pauses. This is how Font Vella water travels through the protected areas of the Guilleries Natural Area - Savassona (Sant Hilari Sacalm, Girona) and the Barranco de Río Dulce Natural Park (Sigüenza, Guadalajara). Two jewels of nature that keep the centennial spirit of Font Vella intact, an extraordinary water with more than 100 years of history. After acquiring its unique composition, Font Vella is extracted and directly bottled. So that from the spring, it comes to you intact, and with 0% impurities.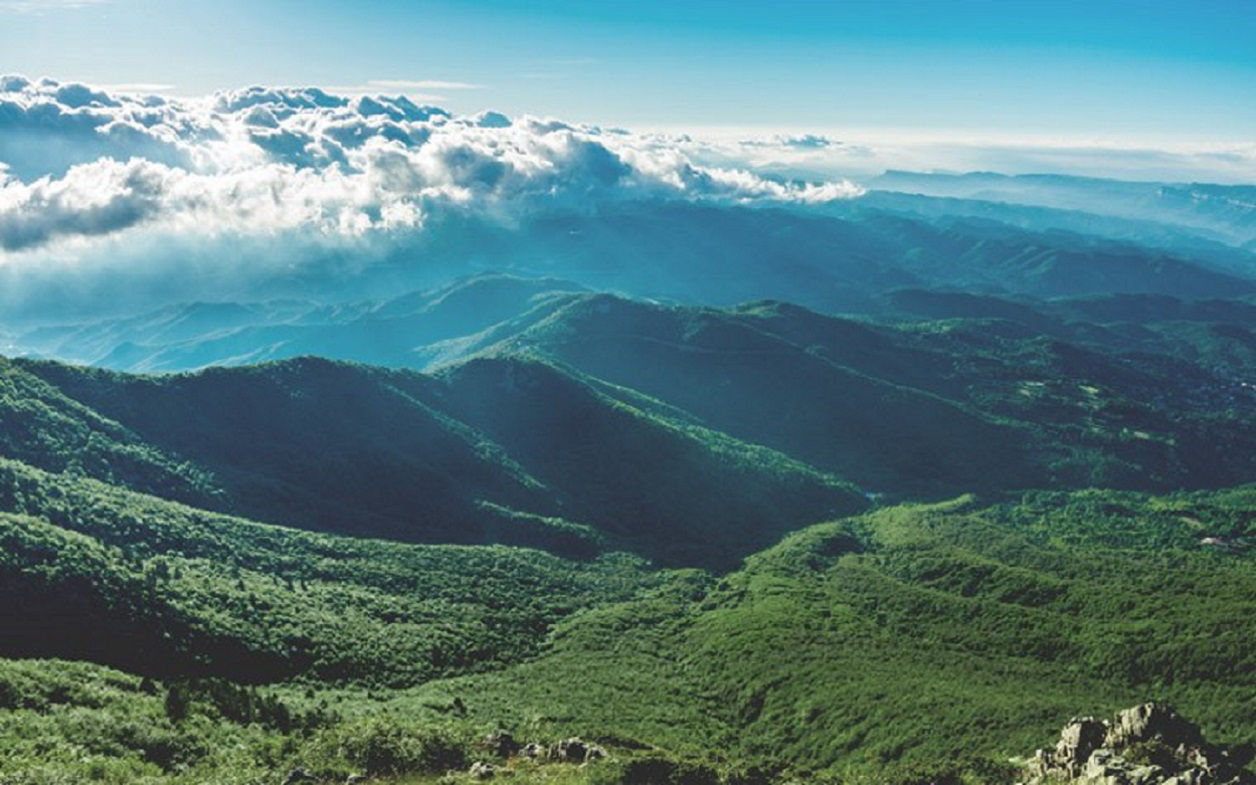 Font Vella takes care of you and your loved ones in a healthy way*(1). Font Vella is:
Controlled: More than 300 daily controls guarantee quality water.
From protected natural spaces: Font Vella has its origins in the Natural Area of the Guilleries - Savassona (Sant Hilari Sacalm, Girona) and in the Natural Park of the Ravine of Río Dulce (Sigüenza, Guadalajara), two jewels of nature that preserve our water.
A water with a unique composition and a weak mineralization.
Indicated for low sodium diets, containing less than 20 mg / L of sodium.
Indicated for the preparation of baby foods.
A controlled water, in accordance with the regulations in force, by recognized external labs such as CNTA.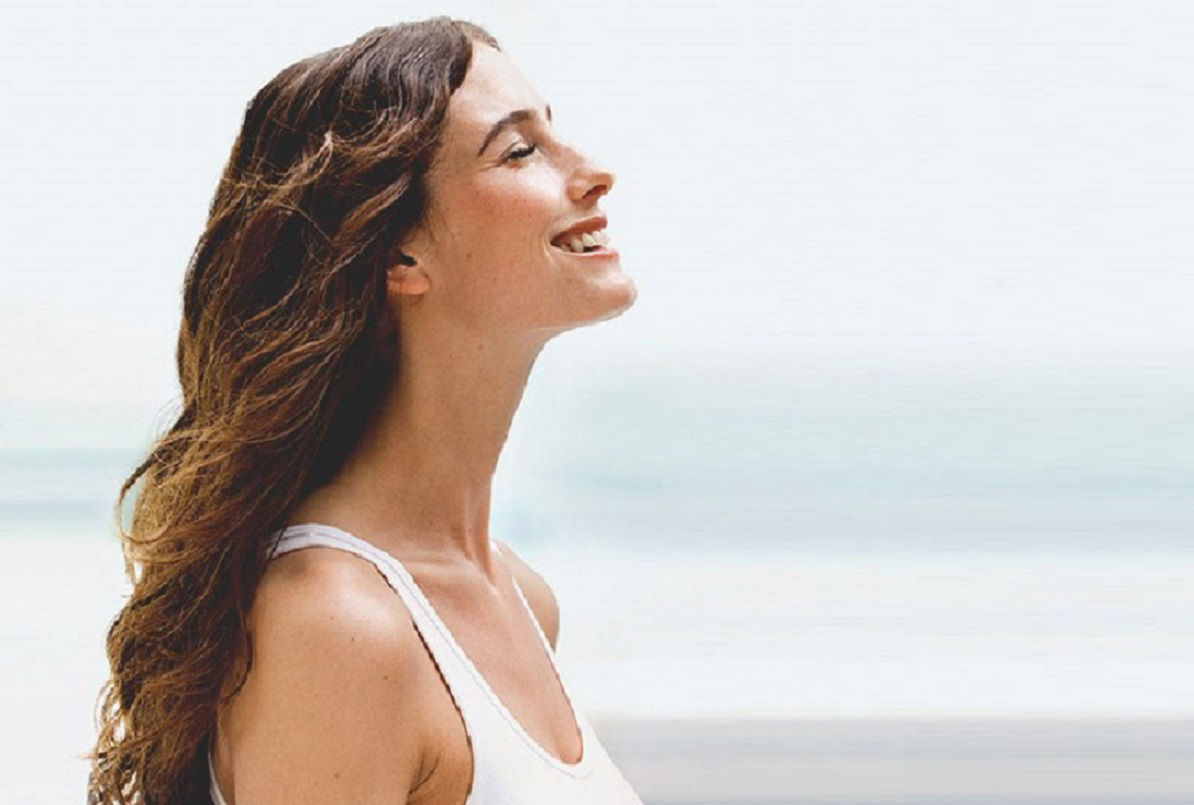 The total safety and quality of our processes allow us to recommend our water for your whole family, since natural mineral water is perfect to give your body the liquid intake it needs every day.
* (1)(2) Water helps maintain normal physical and cognitive functions and normal regulation of body temperature. It is advisable to drink at least 2 liters of water per day.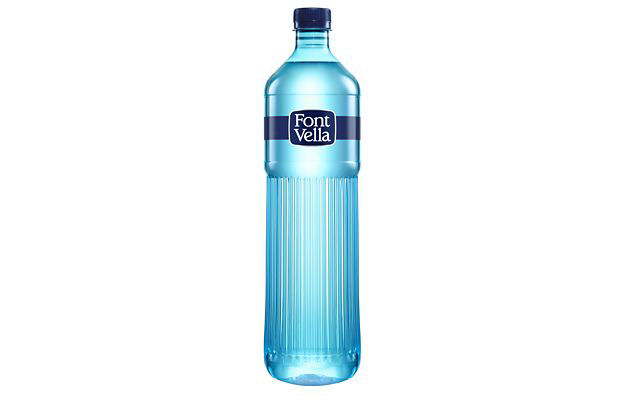 A bottle that helps women get the best out of themselves. Minimalist, simple, beautiful, but also committed. Each bottle of Font Vella Premium 125 cl helps women who seek to show their talent and inner strength, making them see that the key to their progress lies within them. For each Font Vella Premium 125 cl, 10% of the profits are allocated to the Quiero Trabajo foundation. Since forever, we have worked to give you the best and be part of the change we want to see around us.

In Font Vella, we have always believed in the impulse of women.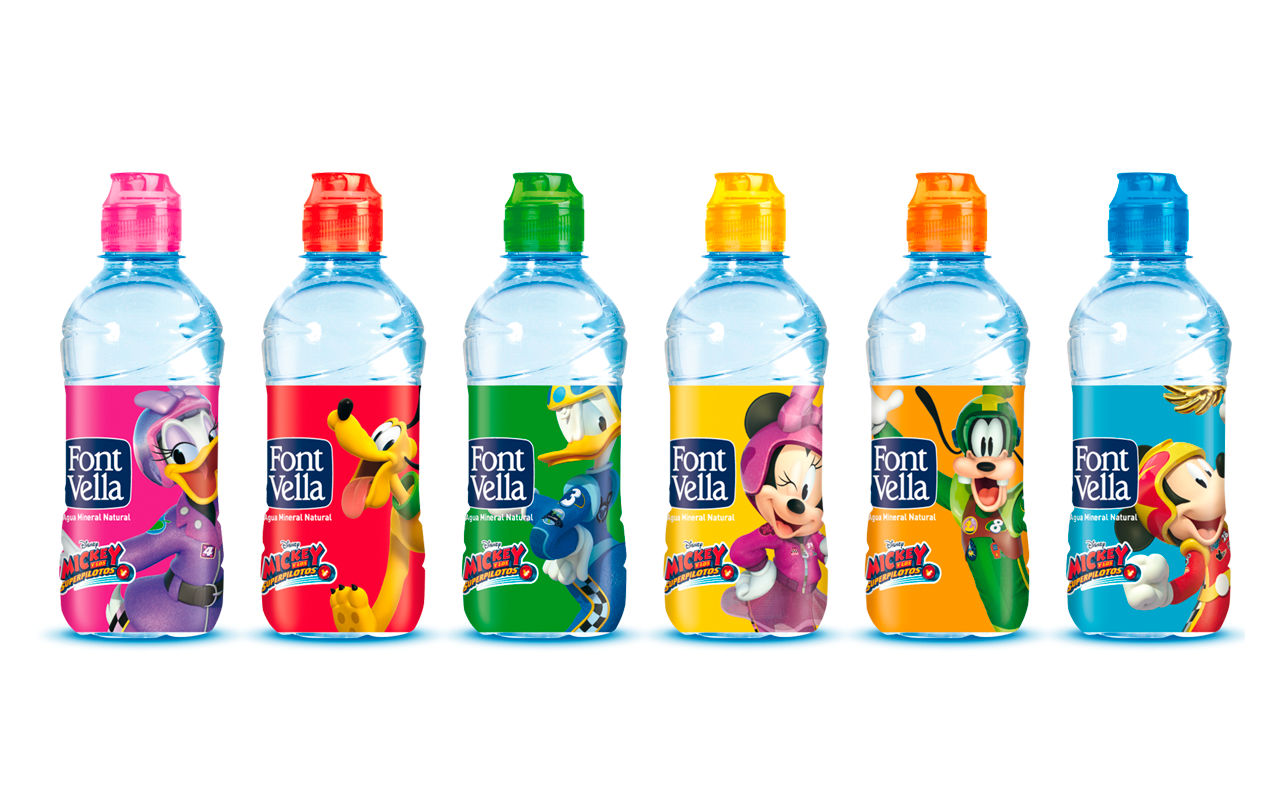 87% of spanish children don't drink enough water: Between 3 and 17 years, the amount of liquids they ingest is lower than recommended. Therefore, teaching your little one good hydration habits from the first years of life is essential. With the variety of Font Vella range, hydration is easy during all stages of childhood. Bottles with their favorite characters and a sports cap, are ideal in allowing children between 1 and 3 years to drink easily and without getting wet.   
Font Vella and its favorite characters
Infinitely fun, this 33cl bottle not only has the shape of their favorite characters, it is also adapted so that children can carry it in their hand in the most comfortable way.
aquadrinks are font vella's refreshing and tasty offer. The ENTIRE RANGE IS BASED ON NATURAL MINERAL WATER AND IS LOW IN CALORIES!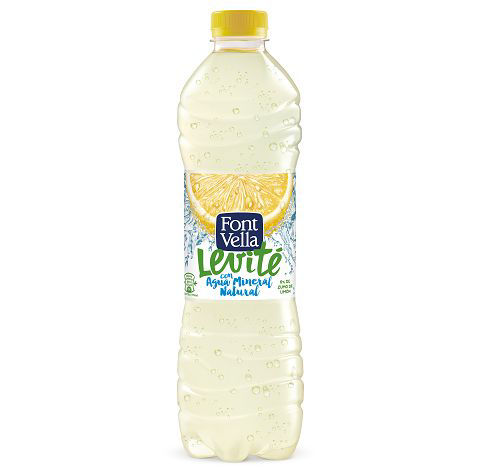 Font Vella Levité, a refreshing product based on a simple and unique recipe, containing: natural mineral water, tasty fruit juice and a hint of sugar to balance the taste. And most of all, without artificial colorings or preservatives! A natural pleasure with a flavor that reminds us of traditional Mediterranean lemonades. A recipe also available in other flavors like orange, pineapple and apple, all of which are low in calories!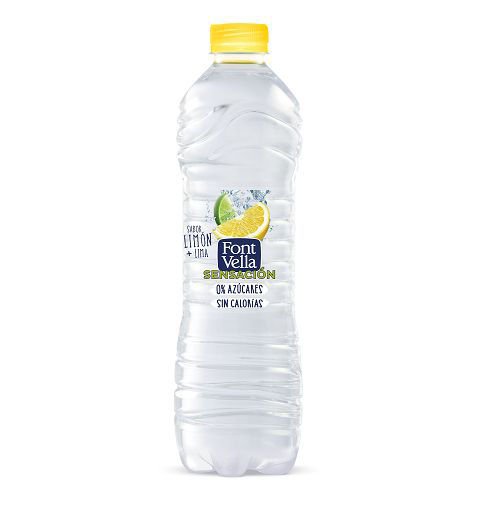 Font Vella Sensación has been created for you! A mix of natural mineral water and a hint of flavor, with 100% naturally sourced ingredients, 0% sugar, without calories and without artificial sweeteners. It is available in lemon/lime, apple/kiwi and lemon/ginger flavors. A calorie-free and refreshing drink for every day. 
Font Vella Té, a range based on natural mineral water, green tea extract and a hint of mint flavor or lemon with jasmin. A unique experience with its mandala icon, refreshing taste and low calories.