Unique natural mineral water from a protected reserve

For more than 100 years, we have witnessed nature's purest expression. The symbol of a legacy of purity, history and preservation. Since 1904, we are bottling Villavicencio, a water with history. We are the honored guardians of our reserve, an exceptional and intact landscape located in the province of Mendoza, Argentina, home to diverse fauna and flora species.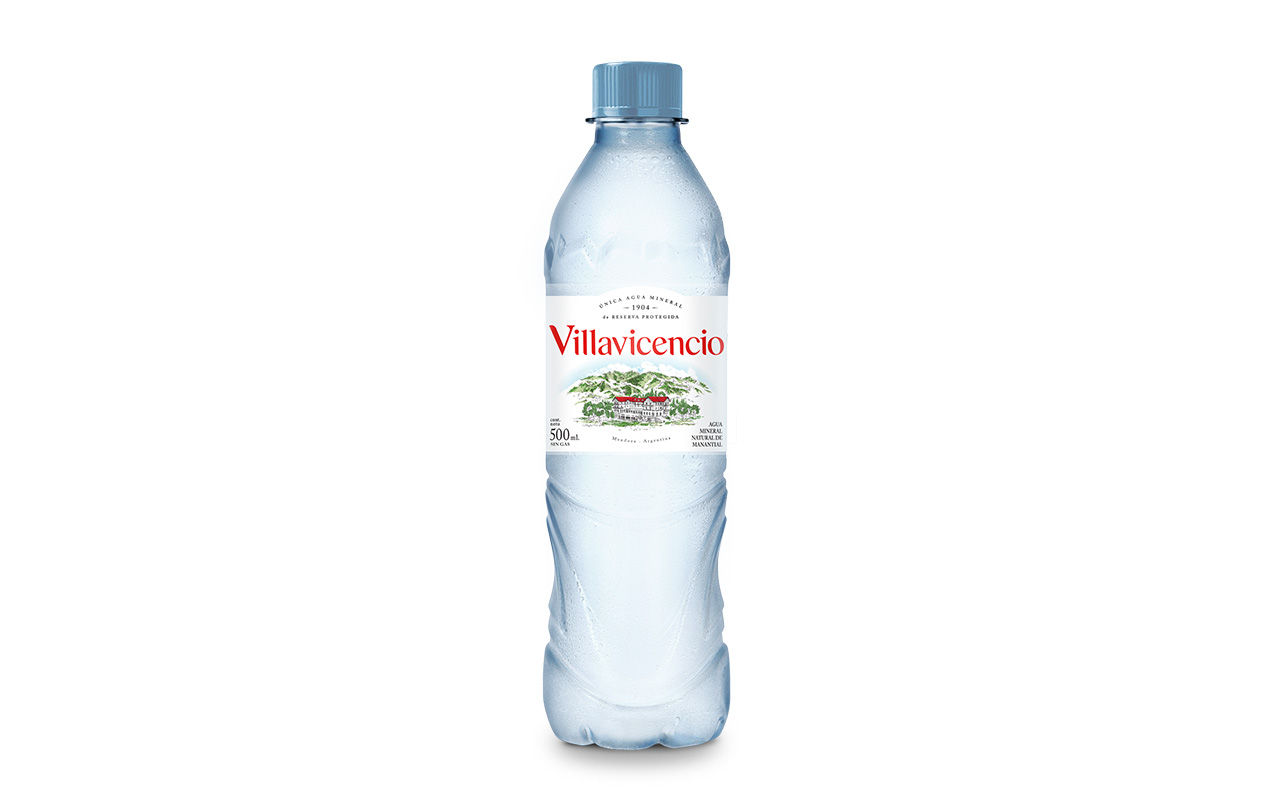 Born out of origins protected by Nature, Villavicencio is a water with a high purity level. It is endowed with a particular blend of 23 minerals originating from the natural filtration process that confers it its unique taste.

Villavicencio arises from a natural filtration process, seeping into the heart of the mountain and resting within its depths for more than 22,000 years to eventually spring pure and mineralized

There is no better product than nature's product. Villavicencio, intact nature

Villavicencio, the first ever privately owned site certified by the RAMSAR Convention
2017 marked a strengthening of the collaboration between Danone and the Ramsar Convention, with the certification of the Wetlands of Villavicencio Nature Reserve as a Ramsar site of International Importance in December. "This certification is a huge success since it required numerous internal and external approvals involving many organizations and public bodies, which took several years. It is the first privately-owned land certified as a Ramsar site"explained Mariano Perotti, Danone General Manager for Waters in Argentina. The site of Villavicencio, in Argentina, belongs to Danone and provides the resources for its mineral water brand. "At Villavicencio, we aim to leave the environment in which we operate better than how we found it. Thanks to this achievement, along with all the actions that have been implemented for years, the leading mineral water brand in Argentina is recognized for its commitment to nature".

This designation is in keeping with the brand purpose of Villavicencio which is used to engaging consumers around the protection of nature. Previous marketing campaigns were focused on ecosystem protection and regeneration, and for each bottle of Villavicencio bought, the brand committed to save 1 m² of forest. Thanks to the campaign "leave your footprint", 48 million square meters of the Chaco Native Forest have been saved from deforestation so far and it led to the creation of a 130,000 Ha national park, "El Impenetrable", that was officially inaugurated in August last year.
All this work contributed to the B Corp certification of Aguas Danone Argentina in 2017, "the B Corp certification is living testimony of many years of a management focused on the strategic coherence between sustainability and business. Now, being recognized as a Ramsar site strengthens this recognition", as Mariano Perotti explained.
Villavicencio, Argentinians' favorite water : an emblematic water

Villavicencio's protected reserve acquires its reputation and splendor in 1940, with the opening of the iconic Villavicencio Thermal Hotel, an unmistakable symbol of our natural heritage. Yet, Villavicencio's history actually begins in 1680, when Captain Joseph Villavicencio, whom our natural mineral water was named after, discovers and settles in this prodigious place. Then, in 1817, the ranks of General San Martín took the foothills' gorges of Villavicencio in order to undertake the Crossing of the Andes. They obtain the independence and freedom of South America. Furthermore, in 1835, Charles Darwin stays at the staging post of Villavicencio, where he discovers the fossilized Araucaria forest, and adds these findings to his memorable piece "The Origin of the Species." Within this historical context, the beginning of our natural heritage takes place in 1904 with large glass bottles. For more than a 100 years, we have bottled Villavicencio water, an emblematic water.

We offer different choices to enjoy the unique taste of Villavicencio water