WELCOME TO THE
WORLD OF HIGH-PROTEIN
Created for sports lovers all over the world, our delicious, protein-packed products are an ally to your active lifestyle. United by this common spirit, our tasty high-protein products are sold under various names across the globe, such as: YoPRO, HiPRO, GetPRO, OIKOS Pro, OIKOS Triple Zero and OIKOS. ​
Let's rewind and discover our short but exciting history
Our adventure began with the launch of OIKOS TRIPLE ZERO in the USA, back in 2015. The following year, YoPRO was born in Australia, which was then followed by its launch in Brazil in 2018.
YoPRO didn't stop there, the world was yet to be explored! Between 2019 and 2023 we expanded across Europe, Asia, - Japan, China and Egypt under different brand names such as YoPRO, HiPRO and Oikos. In 2019 OIKOS PRO was launched in the USA.
Our dedicated and passionate team continues to push boundaries and craft innovative products to lead the high-protein nutrition segment in dairy.​ Our everyday work aims to provide sports lovers with what they want, need and enjoy. 
Our story is just getting started, join us on this exciting journey…
Discover the world of high-protein, where sports lovers find what they need and love!  ​​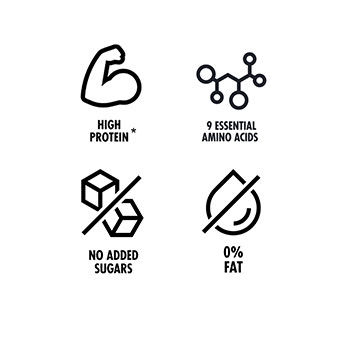 We are a delicious, high-protein dairy brand to help fuel your muscles.*

Our tasty ranges of products all ensure:
• 100% high-quality dairy protein
• 15-25g of protein per serving** ​
• 9 essential amino acids
• 0% sugars***
• 0% fat or low fat

*Protein contributes to the maintenance and growth of muscle mass.
**Only exception is Japan
***Not claimed for France and Belgium.
Crafted for all kinds of sports enthusiasts
If you love doing sports and maintaining an active lifestyle, no matter if you are starting your journey or aiming for the next goal, we are your ally.
Our tasty products are packed with high-quality dairy protein to support your muscle maintenance and growth.*  
More of what you want and less of what you don't, YoPRO supports sports lovers and their active lifestyle.
You can choose from a variety of delicious flavors and convenient formats to enjoy at home or on-the-go! 
 *Protein contributes to the maintenance of muscle mass and growth in muscle mass. 
We have a wide range of high-protein dairy products to fit the needs of sports lovers – pre or post-workout. 
From dairy specialties and drinks to high-protein desserts – we have got it covered! 
*Availability of products varies by country. Please verify with local retailers.