Carrying the meaning of life for 34 years
Produced for the first time in 1984, Hayat Su is one of the most established companies in the packaged/bottled water sector. Joining Danone in March 1997, Hayat Su expanded its range of products by launching Akmina natural mineral water in June 1999, and adding Akmina Meyveli into its portfolio of brands in 2003. Hayat Kids was presented to the consumers with the first water packaging specially designed for kids with Disney characters in 2010. In 2011, Hayat Baby began being produced as the first and only special protection packaging in Turkey. Ultimately, Hayat became the leading brand in innovation in the sector in 2016, with mascot products featuring Disney characters and others, based on the motto "have fun while drinking".
Şekerpınarı: Hayat Su Adana-Şekerpınarı Source brings you the taste and freshness from Toros Mountains. Hayat Su's unique Şekerpınar source springs in its catchment area surrounded by Toros Mountains.


Sakarya – Hendek: Hayat Su's Sakarya-Hendek Source delivers the vividness and purity of the virgin nature of Keremali Mountain. Sakarya-Hendek, which is an area located far away from any residential settlements, holds the secret to the unique, balanced mineral composition of Hayat Su.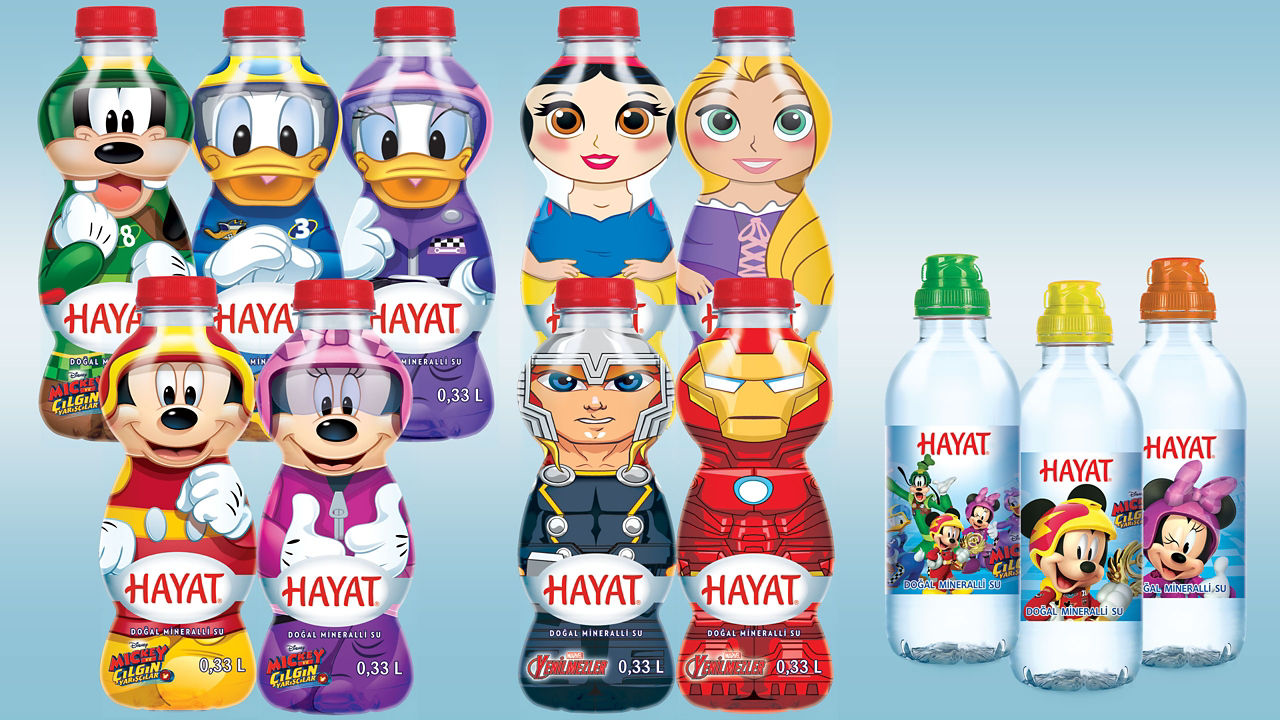 The first water bottle intended for kids in Turkey was produced by Hayat Su. Hayat Su offers ideal bottles to meet the daily water needs of your kids with the easy-to-carry 0,33L and 0,3L bottles with special packaging and sports caps. Besides, the products prepared with designs featuring the characters* from Frozen, Lion Guard, Princesses, Spiderman, Captain America, Cars, Mickey Mouse and more by Disney make it easier for the kids to adopt and enjoy the habit of drinking water.
* "Frozen, Lion Guard, Princesses, Spiderman, Captain America, Cars, Mickey Mouse and ancillary properties are trademarks and/or copyrighted works of Lucasfilm Ltd. LLC, Disney Enterprises Inc. or their subsidiaries in the United States and/or other countries. TM & © Lucasfilm Ltd. © Disney". All Rights Reserved.

Visit our website to learn more about Hayat