Danone story  as you know it today is above all an incredible human adventure that began at the beginning of the 20th century with encounters, adventures and convictions.
This section looks back to Danone's history, the foundation on which we will continue
to build and shape the future of our company.
1919, fresh milk & ferments

At the end of the First World War, in Spain, people were suffering from intestinal disorders due in particular to malnutrition.  Isaac Carasso, then launched the production of a new product: yogurt.
Taking an interest in the research of Elie Metchnikoff, a researcher at the French Pasteur Institute and winner of the Nobel Prize in 1908, he added lactic ferments to the yogurt, whose health benefits had been demonstrated.
Naming them after his son's nickname 'Danon', Isaac Carasso began to sell "Danone" yogurt to pharmacies in 1919. A simple product, with the simple aim to improve health, rooted in one of the oldest processes known to man: fermentation. Isaac, much like his son Daniel Carasso, dedicated their lives to studying it, improving it, and mastering it, with the contribution of the Pasteur Institute. 
From pharmacies to the world

In 1929, Daniel Carasso joined the family business and sets up in France launching the brand under the name: Société Parisienne du yoghourt Danone.  
During the second World War, Daniel eventually expanded Danone across the Atlantic too. In 1942, settling in New York, he turned 'Day-no-nee' into Dannon, a soon-to-be household name that made the same natural yogurt with an added layer of strawberry jam for a sweet twist.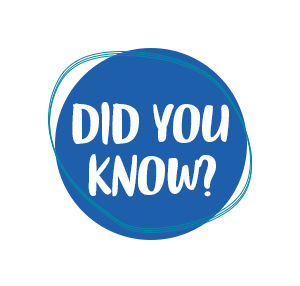 1972 marked the encounter between Daniel Carasso, who became Chairman and Chief Executive Officer of Gervais-Danone after the merger of two brands in 1967, and Antoine Riboud, then Chairman of BSN (Boussois-Souchon-Neuvesel). It was a professional "love at first sight". Isaac sees in Antoine an unmistakable entrepreneurial talent and teamed up with him to pursue Danone's expansion. In December 1973, the merger of the two companies is announced.  

1990's, opening up to the world
In the 90's, BSN-Gervais Danone seeks growth drivers further afield. After Easter Europe, Asia and Latin America become logical targets for the group then renamed Danone. 

2000, Holding the Carasso torch up high
Many years later, our mission to 'bring health through food to as many people as possible', brought up by Franck Riboud and holded up by Emmanuel Faber since 2017, stands stronger than ever. It remains our anchor point to Danone's original values.
Even today, with our "One Planet. One Health." frame of action, Danone continues to develop quality products made from natural ingredients, to protect the health of people and of our planet.  

2022, Renew Danone  
Building on our mission, we have set out a new plan for Danone, announced by our CEO Antoine de Saint-Affrique in March 2022. The plan, 'Renew Danone,' will create greater balance between purpose and performance, and will see us consistently put citizens at the heart of all we do.
We are embarking on a new journey for Danone, one which builds upon our values and sets us up for success.  

Danone is a story of pioneers 
<iframe width="560" height="315" src="https://www.youtube.com/embed/-aCgzHcyBNw" frameborder="0" allow="accelerometer; autoplay; clipboard-write; encrypted-media; gyroscope; picture-in-picture" allowfullscreen></iframe>
<iframe width="560" height="315" src="https://www.youtube.com/embed/PVwSFCH1SZY" frameborder="0" allow="accelerometer; autoplay; clipboard-write; encrypted-media; gyroscope; picture-in-picture" allowfullscreen></iframe>
<iframe width="560" height="315" src="https://www.youtube.com/embed/AsuEiBeobbc" frameborder="0" allow="accelerometer; autoplay; clipboard-write; encrypted-media; gyroscope; picture-in-picture" allowfullscreen></iframe>
<iframe width="560" height="315" src="https://www.youtube.com/embed/b67eeFaS2_s" frameborder="0" allow="accelerometer; autoplay; clipboard-write; encrypted-media; gyroscope; picture-in-picture" allowfullscreen></iframe>
Danone's timeline 
Go deeper in Danone's history by looking back to its key dates and events