Let's reclaim goodness
Danone
It all started in 1919 when our founder Isaac Carasso, driven by his vision of delivery health through food created its first yogurts and Kefir, then sold in Pharmacies.
Today, we all seem to share his conviction that good food is pivotal to our health. However, it seems that our definition of "good food" lost its meaning. Somewhere along the way, good became only about taste. But we believe we should expect more from "good". We believe "goodness" needs redefining. We believe that good tastes even better when you know it's good for you.
We thrive to offer you better health through simple, well-crafted, tasty food, like on our first day.
From the farm to your fridge, we've been with your yogurt every step of the way. We've visited the cows in their fields, overseen the production process and taste-tested each batch. All this so that we can guarantee that every spoonful of your Danone yogurt is the best quality it can be.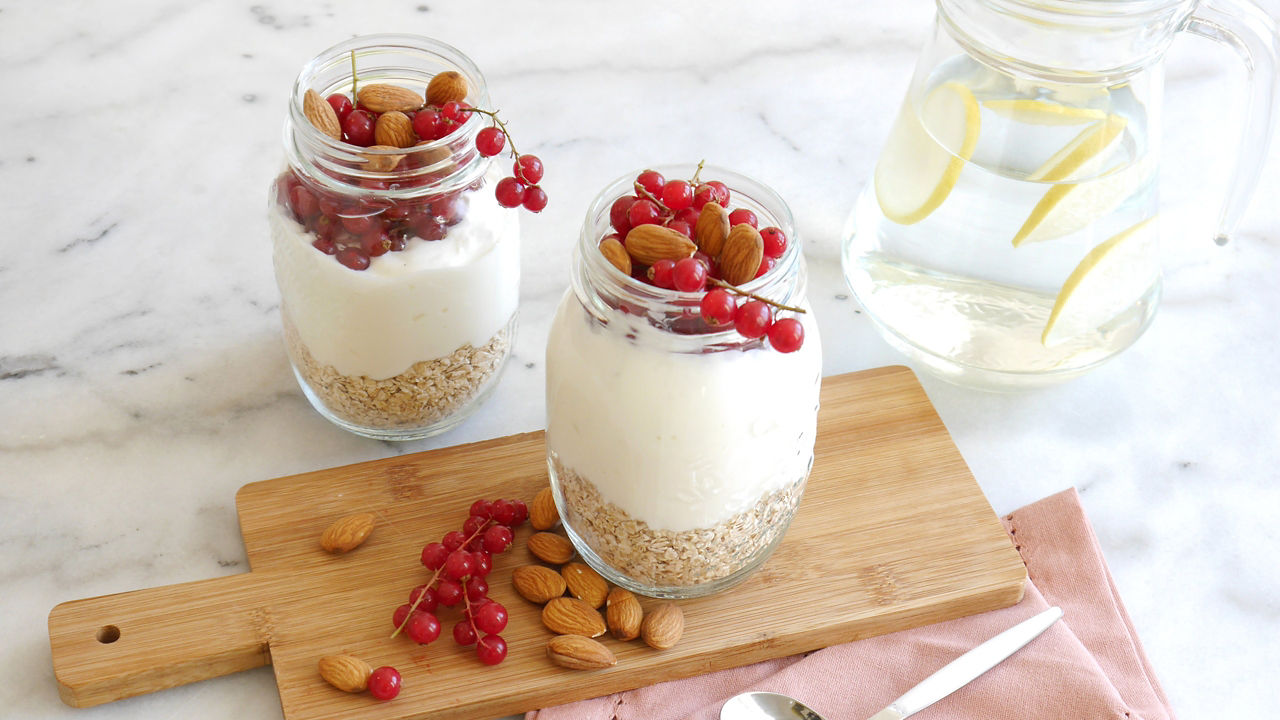 We are dedicated to bringing you the best.
Our natural yogurt is made of only two ingredients: milk and natural ferments. Nothing more, nothing less. No added sugar (the sugar is naturally present in the milk), no preservatives, no artificial ingredients. It's yogurt, plain and simple.
For the rest of our ranges, we've searched long and hard to find the finest products so we can give you a yogurt we're proud of. Our fruit or flavored yogurts contain only quality ingredients, and we are constantly improving our recipes. We know you can taste the difference.

Fermentation is one of the oldest processes in nature. With some fresh milk, right conditions and right live cultures, nature will work its magic. Yet being able to craft yogurt with the right taste and texture is where the real art comes in. Since our founder Isaac Carasso created its first yogurt a century ago, we've dedicated ourselves to this incredible phenomenon; studying it, improving it, mastering it… and making it tasty for you to enjoy!


Milk isn't everyone's cup of tea. However, you still need to get your daily dose of dairy, which is where yogurt comes in. Yogurt actually contributes to essential nutrients (calcium and protein) intakes your body needs, and the natural ferments present in yogurt help digesting the lactose even for lactose mal-digestant. So if you can't handle your lactose, pick up one of these pots instead.


All nutrients are not created equals. For the same number of calories, nutrient rich foods contain more positive nutrients (nutrients to encourage such as vitamins, minerals, protein...) rather than negative nutrients (nutrients to limit such as fats, sodium, carbs).
Yogurt provides a high proportion of "positive" nutrients, helping people to meet their nutritional requirements for a relatively low level of calories. Yogurt is a source of protein and calcium and can contains other nutrients like magnesium, zinc, potassium and vitamins B2 and B12.
We are also constantly working on our recipes to improve even further its nutritional profile, limiting the amount of added sugar. So our yogurt is good for you and your tastebuds!
Discover the story of Danone!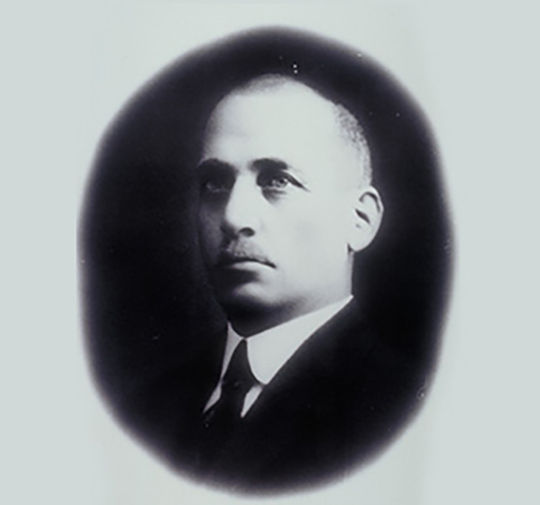 Isaac Carasso founded the first Danone yogurt factory in Spain. He knew this product as a food sold in the Balkans where he comes from. The name Danone refers to his son "Little Daniel". Back then his yogurt is only sold in pharmacies.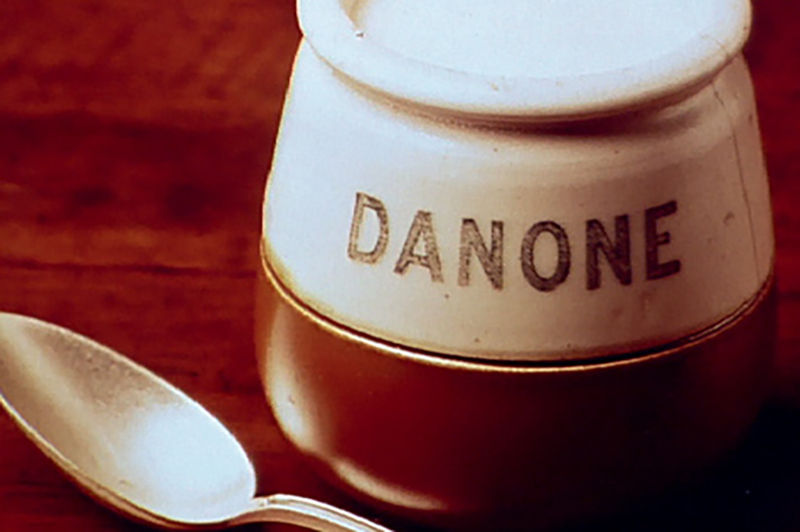 The little pot Danone is returnable. It is brown porcelain with a white top. The pot is closed with a lid that is also made out of porcelain.

"I'm going to be like you." Daniel Carasso, 25. He founded the Danone brand in Paris. Daniel Carasso sees yoghurt as a food of pleasure that he will sell in the network of creameries and grocery stores.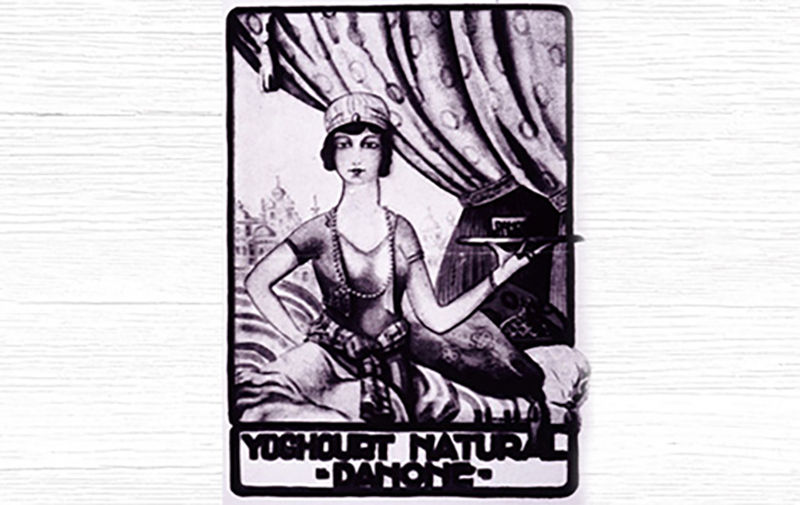 First advertising campaign by RL Dupuy.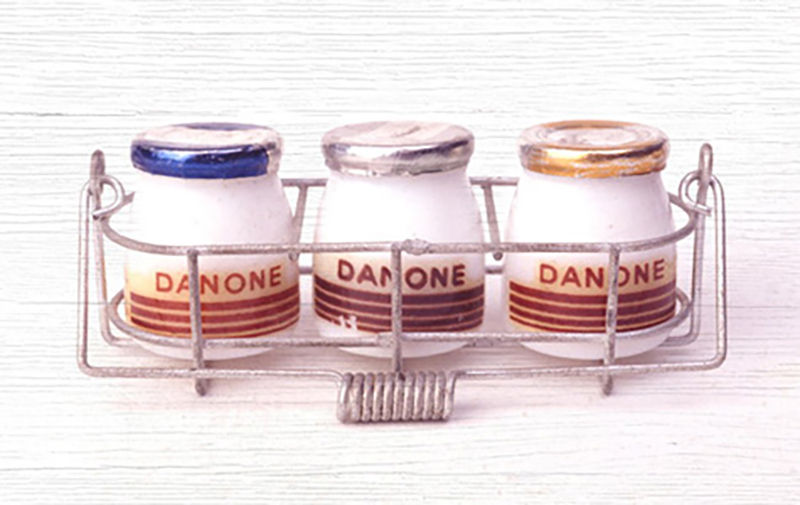 Gradually the round glass pot replaces the porcelain pot.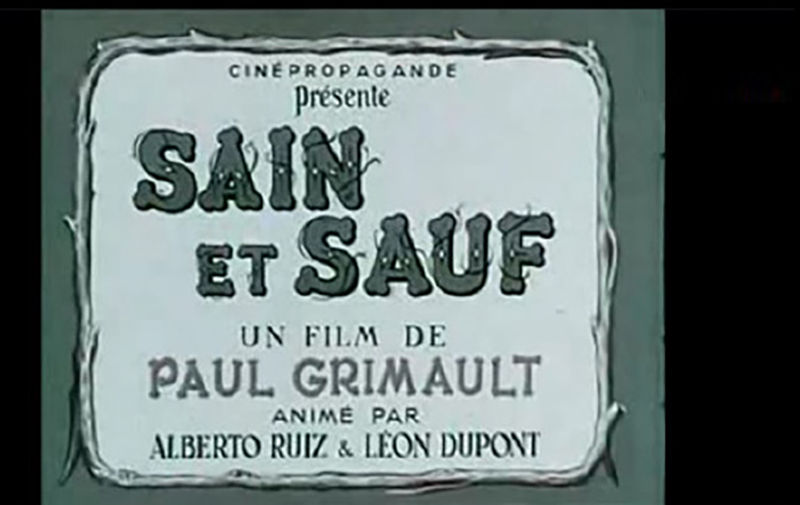 The French discover the first Danone TV campaign  "Demand your Danone every day! Unmatched by its quality and exquisite flavor ".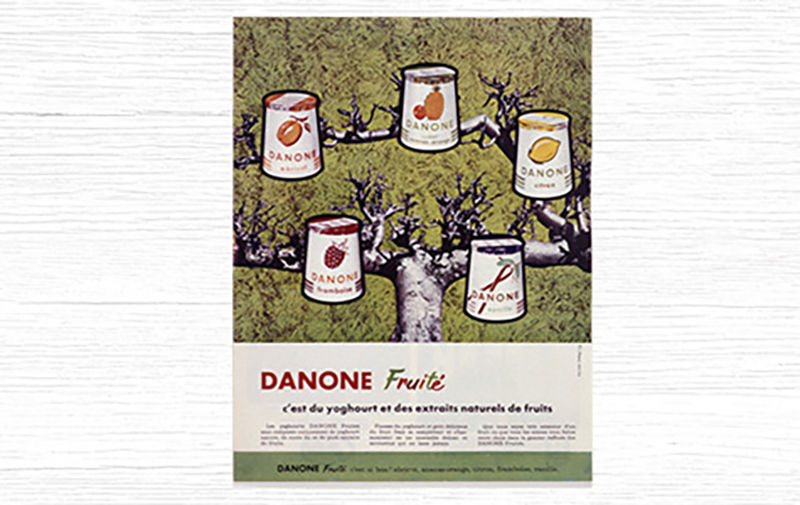 On his return from the United States, Daniel Carasso launches the first Danone flavored yogurt.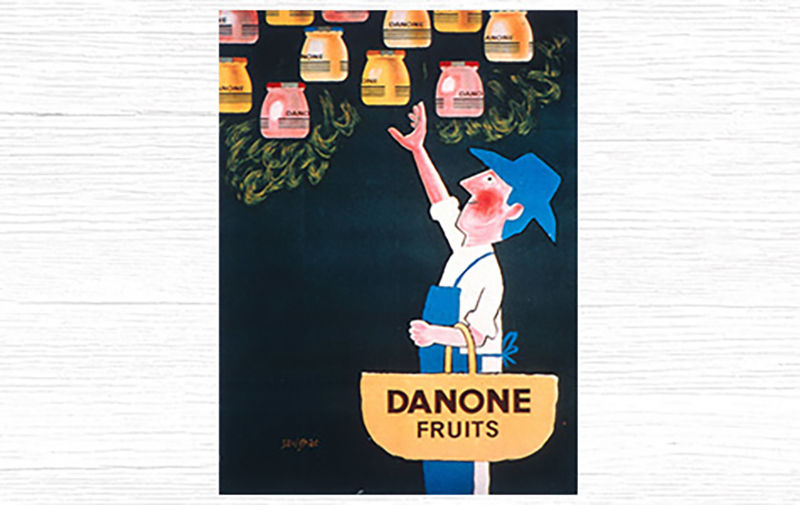 New advertising for Danone with fruits. The advertisement imagined by Raymond Savignac shows a man picking his Danone .. in a tree.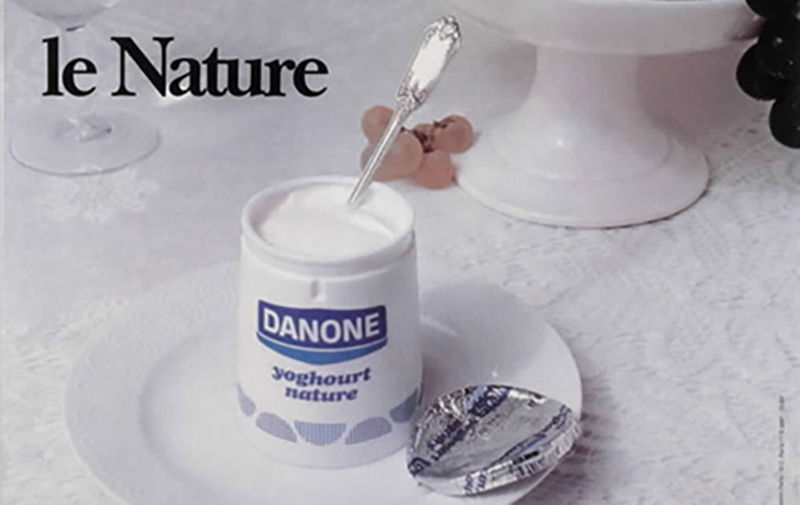 The cardboard pot will gradually replace the glass jar. This is a real revolution for grocers: better conservation (ten days), lighter and more convenient.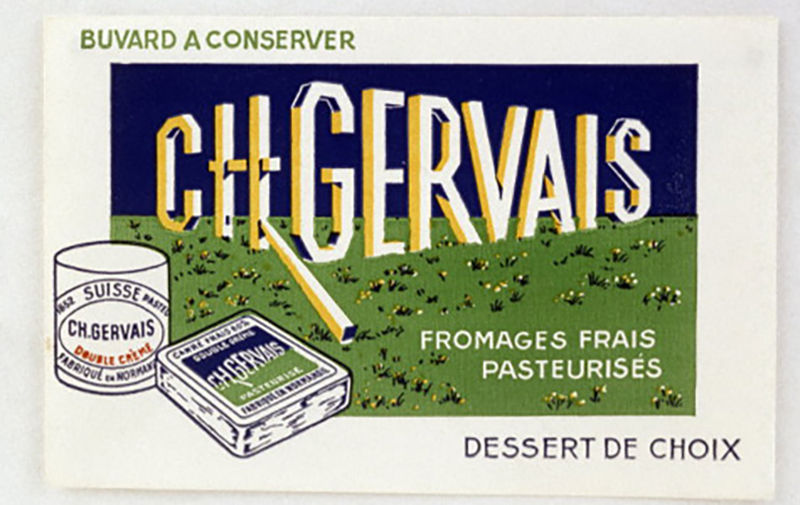 Fusion between Danone and Gervais.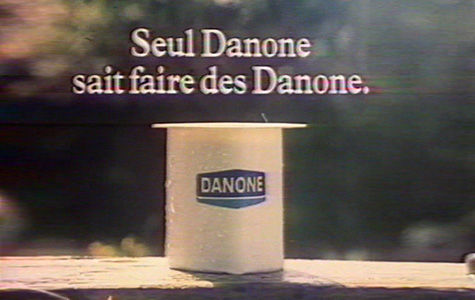 New advertising campaign for Danone: " Only Danone knows how to make Danone ". The same year the preformed plastic pot is born.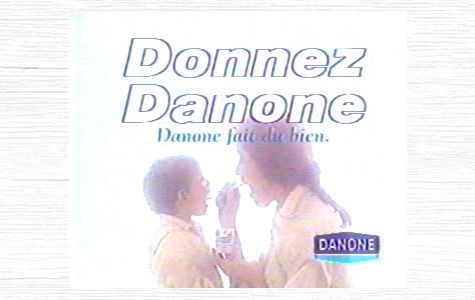 The preformed plastic pot is replaced by the famous Erca pot. It is a cylindrical pot and covered with a paper operculum. We reach out two weeks of conservation.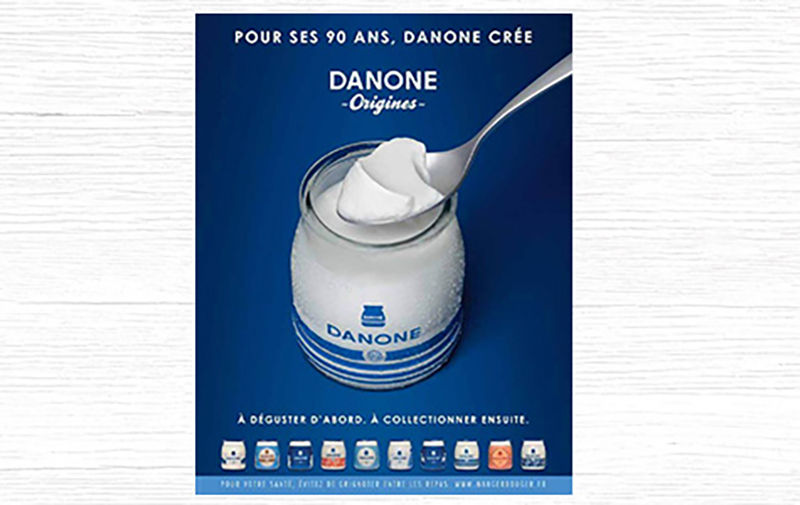 With Danone Origines, Danone celebrates its 90th birthday by releasing a reissue of its legendary pots.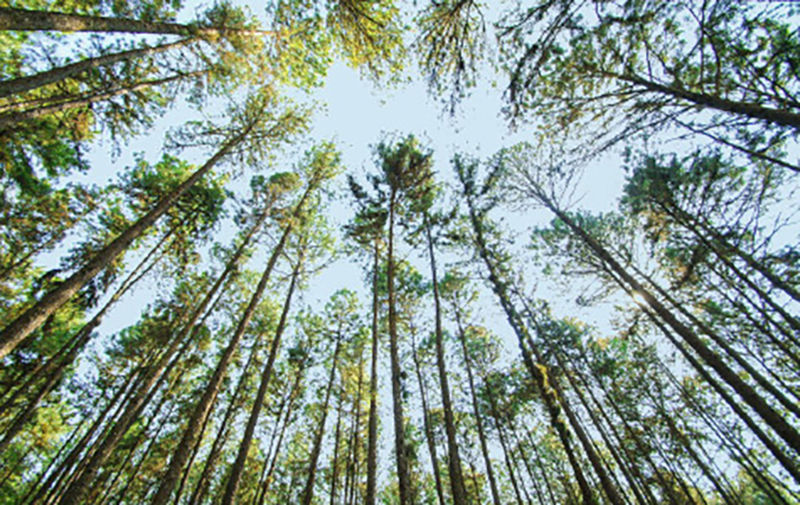 The packaging reduction approach is underway at Danone.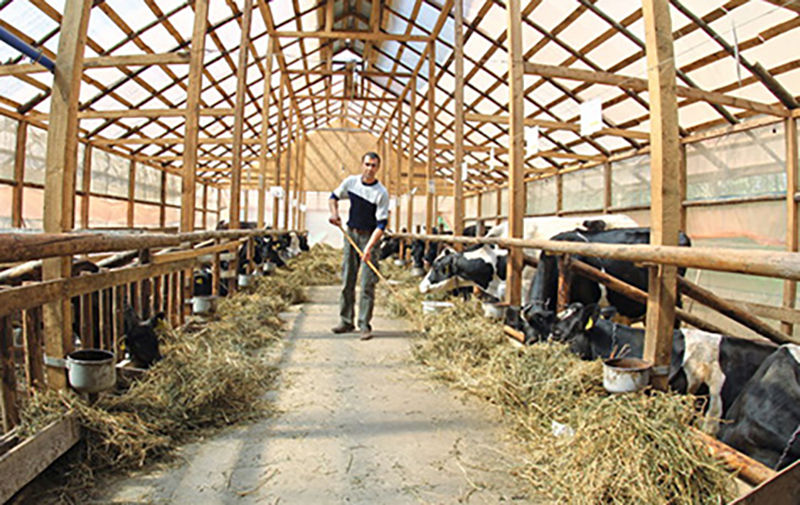 New advertising campaign in France highlighting the breeders "Danone of our breeders". The producers highlight their link with Danone.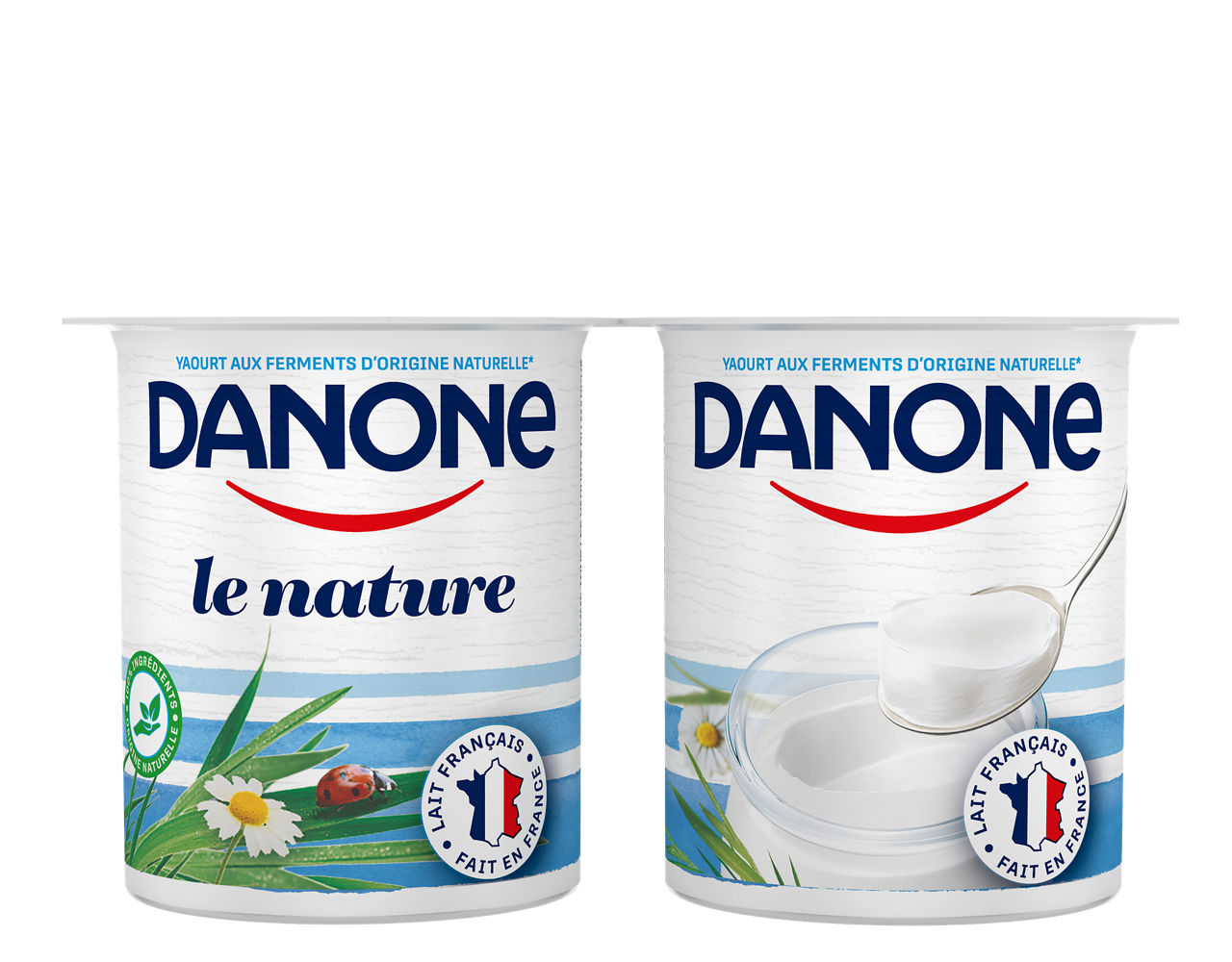 For its 100th anniversary, Danone came out with a new design for its packaging while staying true to its values that have led to its success.