DANONE is a global leader
with a unique health-focused portfolio in food and beverages
and a longstanding mission to bring Health through Food to as many people as possible.
Our planet is faced with a pandemic that affects all of us. In this difficult context, every day, Danone's teams demonstrate exceptional commitment in all the countries where we are present and are united for the same cause: to protect our supply chain so that we can continue providing you with your daily food supply. Our top priority is to ensure the safety of our 100,000 employees around the world as well as that of our partners. Everywhere, our brands are committed to providing concrete local solutions to this unprecedented crisis. Never has our 'One Planet. One Health' vision been more relevant. It calls upon us to do everything in our power to maintain our operational capacity in order to satisfy the needs of as many people as possible.
At Danone we are embracing the food revolution
We strongly believe that the health of people and the health of the planet are interconnected
Our aim is to inspire healthier and more sustainable eating and drinking choices for everyone, including serving those with specific nutritional needs
We do this in ways that protect and preserve the health of the planet for future generations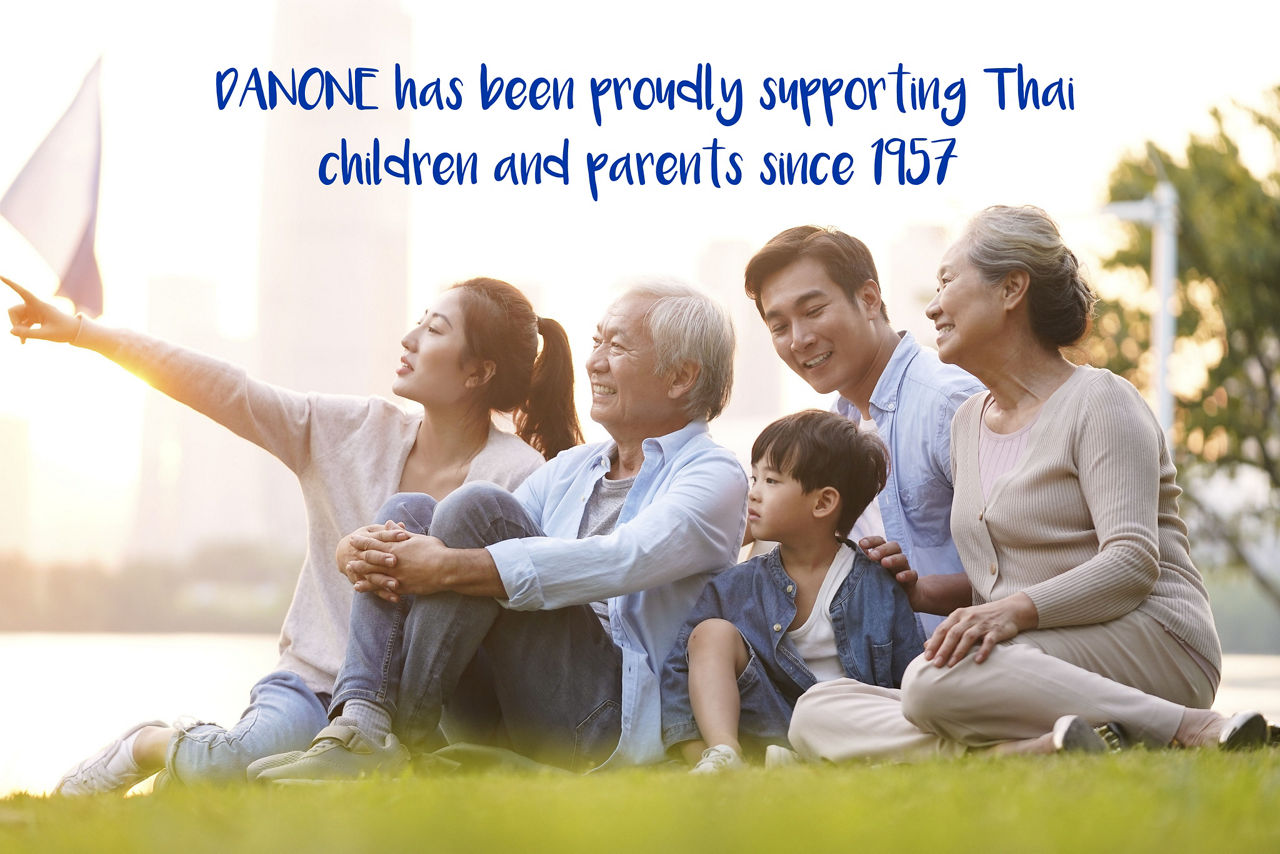 … and we have done so through our Specialized Nutrition division,
which positively impacts the health of people with specific nutritional needs through science-based, global and local brands that bring greater food and drink choices, including children and the ageing population.
We have historically been present in Thailand through our Dumex brand, which has happily raised generations of Thais, as well as our iconic global brand Hi-Q, both backed by the latest science innovations in the field of early life nutrition.
From our head office in Bangkok, Danone Specialized Nutrition Thailand oversees the business operations in Thailand and Laos.
CONTACT US
DUMEX LIMITED
Unit 801, 8th floor, Abdulrahim Place, 990 Rama IV Road, Silom, Bangrak, Bangkok 10500

DUMEX LIMITED (Factory)
359 Moo 17, Theparak Road, Bangsaothong, Samutprakarn, 10570
Tel : +6627403300

For consumer enquiries, kindly contact our Careline at: +6627403400