President Asia, Africa and Middle East*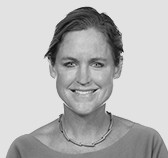 Corine Tap
President Asia, Africa and Middle East*
President Asia, Africa and Middle East*
Currently SVP, Waters Indonesia and South East Asia, SVP Africa and Zone Study Leader Asia, Africa and Middle East
Personal background – experience and expertise
Corine was born in the Netherlands in 1973 and graduated from Amsterdam University with a Master in Econometrics.

She started her career in 1996 at Unilever in Indonesia. After having held roles in Finance, Category Management, Marketing and Sales, she moved to China in 2002 to build Lipton business. In 2005 she came back to Indonesia where her last role was Managing Director, Unilever Food Solutions.

Corine joined Danone in 2010 as Sales Director PT Sari Husada, Indonesia (Early Life Nutrition). Between 2012 and 2013 she served as Regional Sales Manager for Early Life Nutrition SAPAC. In 2013 she was appointed General Manager ELN Australia & New Zealand.  In 2017 she moved to Aqua Indonesia - the largest Waters business unit in Danone - as General Manager.

Since July 2019 Corine is Senior Vice-President, Waters Indonesia and South East Asia. Under her leadership Aqua Indonesia has obtained the B Corp certification, becoming the largest B Corp in Asia.


*Effective at the end of the consultation (mid 2021)