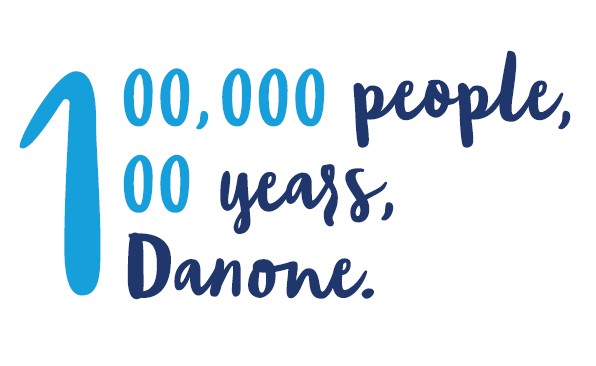 Over the past century, Danone has grown from yogurts sold in the pharmacies of Barcelona to a range of foods and drinks, today enjoyed by millions of people around the world. Over the years, as people's lifestyles and tastes evolved, we have continued to innovate, to anticipate and meet their needs. What has never changed is our commitment to bring health through food to as many people as possible.
Through our 'One Planet. One Health' vision, not only do we live up to the values behind the very first Danone yogurt – quality products made with carefully selected ingredients in a way that nourishes the health of people – but we also take care of that of the planet. Building on a groundbreaking commitment in the 1970s to deliver business success and social progress, we are committed to working with others to embrace the food revolution, inspiring more people to make healthier and more sustainable food choices every day.
Today we have a large portfolio of products for consumers and patients to serve the Middle East's specialized nutritional needs ranging from infancy to old age. With that, we continue to embody the same global philosophy and ethos by offering superior food experiences.
The driving force behind our efforts are the people in our organization, who work every day to make a difference in the world around them. We are proud to think of ourselves as a people powered-company where everyone, at every level has a voice and a share in Danone's future. Our clear sense of purpose drives us daily to do more; together we are a force for good in the role we play through food and drink.
We believe that attracting and developing employees, who reflect the diversity of our business and the communities in which they operate, is vital to our success. We are focused on building a high-performing and diverse team at Danone, based on each person's unique qualities. We are also committed to offering our people a safe working environment, health and wellbeing programmes, and professional development opportunities.
OUR PURPOSE
Expecting more from our food
It is increasingly clear that our global food system requires a more sustainable path forward. As a result, many of us are giving more thought to what we eat and drink—and understanding how this impacts our health, the environment and the communities around us. We make decisions that take the long-term interests of future generations into consideration, to benefit people and the planet.
The food we choose to nourish ourselves and our families with, reflects each of us and our values. We expect companies and brands to be authentic and transparent, when answering our questions.
The power to change our food system, and our world, is within each of us. Every time we eat and drink, we vote for the world in which we want to live.
DANONE MIDDLE EAST'S NEW FLEXIBLE WAYS OF WORKING AND REVAMPED OFFICE DESIGN
Over the past period, Danone Middle East has been experiencing fundamental changes in our ways of working due to Covid-19. Like many companies, we have been thinking of how the future of work should look like. This is also driven from the insights gathered from Danone people, showing willingness for Danone Middle East to remain flexible and enable "smart working" in a sustainable way.
We, at Danone Middle East, believe that answering people's needs for flexibility and smart working is a performance and engagement lever. Therefore, we empowered Danone people to renovate their own workplace, and the outcome is impressive!
In September 2021, we launched a revamped office space, a new way of working policy and a state-of-the-art technology solution to support this change!

Today, our new workplace boasts modern meeting spaces, bright, earthy walls, high desks, top of the line equipment, and a cafeteria to unwind in.
This engaging new workplace encourages high productivity and collaboration for its people with a functional, modern design that delivers our mission; to bring health through food to as many people as possible under the One Planet. One Health vision.
Our new way of working policy fosters a hybrid and flexible approach, by offering Danone people an engaging workplace, to work from 2-3 days a week, while empowering them to work from home when they need to focus independently.

We believe that our new way of working and our revamped office space is setting the trend in our region. We are proud of Danone people for voicing their views about how the future of work should look like and together made it a reality. This is a remarkable project was done by our people for our people.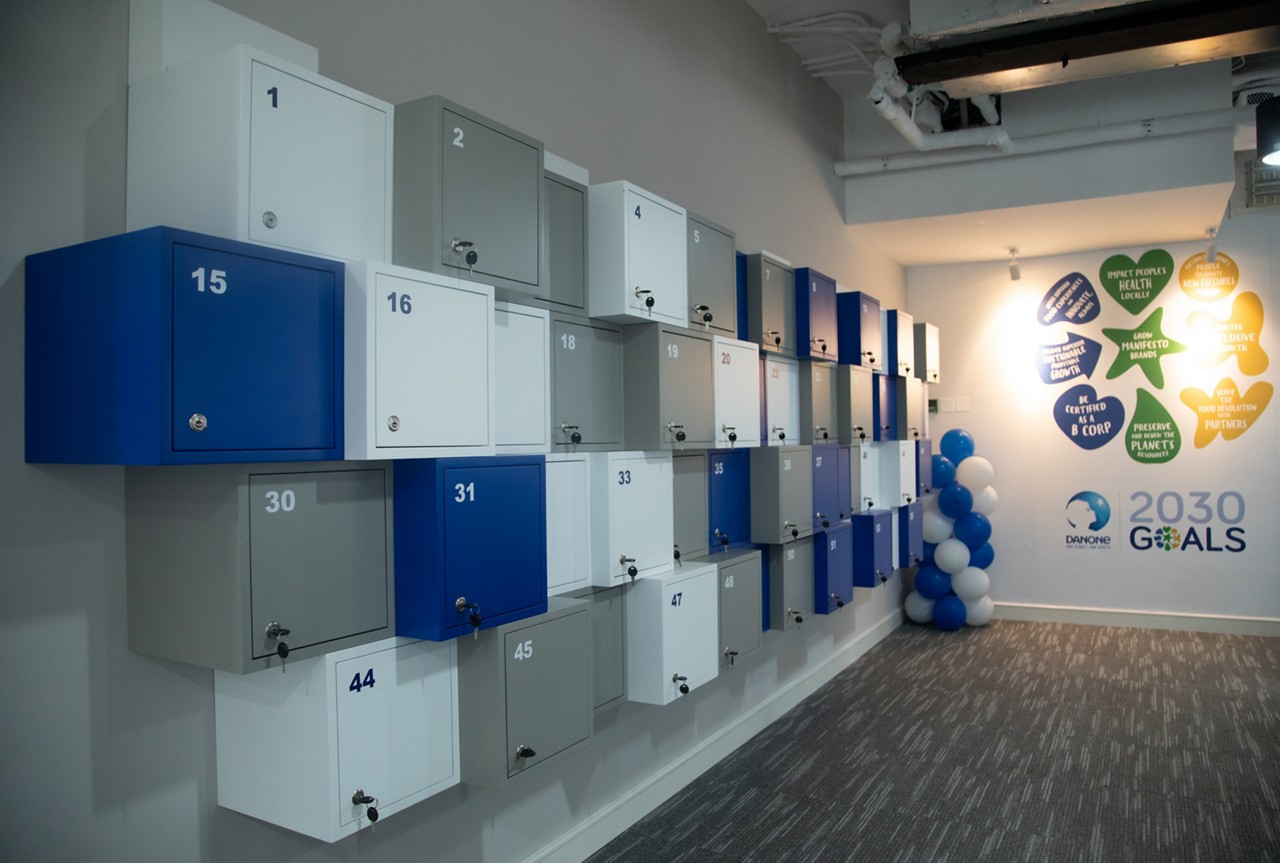 DANONE'S B CORP AMBITION
B The change
"We have a dream that one day, all companies will compete, not only to be the best in the world, but to be the best for the world." B CorpTM
Our ambition is to be fully certified across the company by 2025.
Since 2015, Danone has partnered with B Lab to help define a meaningful and manageable path to certification for multinationals and publicly traded companies, as well as to accelerate the growth of the B Corp movement into the mainstream.
This goal is supported by Danone's recent decision to become an Enterprise à Mission (2020).
It is also an expression of our long-time commitment to sustainable business and to Danone's dual project of economic success and social progress.