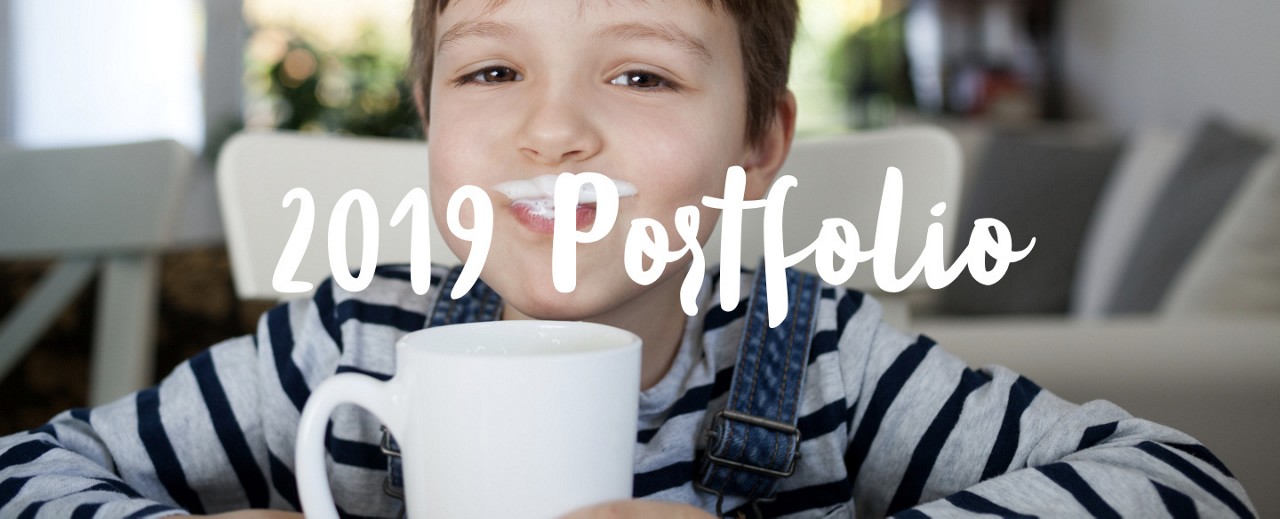 In 2019, Essential Dairy & Plant-Based experienced +1.1% growth(1) with offerings tailored to healthy eating trends and younger generations' consumption habits, innovating and maximizing opportunities across our dairy and plant-based portfolio.
in Fresh Dairy products
in Plant-Based products
#1 Activia
#2 Danone
#3 International Delight
Consumers, especially millennials, responded well to our strategy to adapt offerings to meet their diverse needs. Additionally, we decisively embraced the acceleration of healthy eating trends including the growing demand for plant-based, organic, natural and low-sugar, locally sourced and high-protein products. 
Our plant-based business demonstrated strong growth, performing particularly well in Europe, where Alpro grew double digit, in line with our ambitions to triple our plant-based business by 2025. Cross-fertilizing ideas between our dairy and plant-based segments delivered a breakthrough innovation in the form of a 100% plant-based Activia. 
In a rapidly evolving retail landscape, we are continuing to develop our business across all channels, especially fast-growing convenience, impulse and online. 
(1) Like-for-like change.
(2) In % of 2019 sales.
ALPRO
GOOD FOR YOU
Alpro's new look highlights the diverse plant-based ingredients and nutritional benefits of its wide global range. To reflect Alpro's sustainability commitments, it is coupled with a move to plant-based packs across its 1-litre drinks range and backed by our 'Good for you' campaign.
YOPRO
HEALTHY LIVING ON THE GO
With high-protein content and less sugar, YoPro provides nutrients to sports enthusiasts who need their body to perform. It is proving a hit globally, and is already available in 18 countries.
MICHOACAN
CELEBRATING CULTURAL DIVERSITY
In Mexico, Danone launched a range of yogurts celebrating local ingredients and the cultural diversity of five regions. Sweetened with agave, they feature 100% Mexican milk, our natural ferments and regional fruits: guavas from Michoacan, figs from Morelos, coconuts and lemons from Veracruz, berries from Jalisco and bananas from Tabasco.
TWO GOOD
LOW SUGAR
Thanks to an innovative, unique, slow-straining process, Two Good has 80% (1) less sugar than average Greek yogurts, with 2g of total sugar per cup, delivering a delicious, creamy
taste while meeting the growing demand
for low-sugar products.
ACTIVIA
PLANT-BASED BREAKTHROUGH
As flexitarian diets continue to grow in popularity, we launched our new plant-based Activia across Europe, giving consumers the best of both worlds by combining 100% plant-based ingredients with the unique blend of Activia's cultures.
(1) Two Good: 2g total sugar per 5.3 oz,
average Greek yogurt: 11g sugar per 5.3 oz.
In 2019, the Waters business delivered sales growth of +1.5%(1), contributing multiple innovations to a rapidly-evolving category, and re-imagining the packaging of our most iconic brands to improve circularity.
in Packaged Waters 
(by volume)
#1 AQUA
#2 Mizone
#3 evian® 
(1) Like-for-like change.
(2) In % of 2019 sales.
We took action to lead the 'drinking revolution', as more people voted for the world they want through their drink choices and hydration habits.
Our circular packaging innovations were centered on reuse, recycled content and recyclability. Our reusable water formats (roughly half of our offering by volume) achieved strong growth. Many of our iconic brands, including Volvic, AQUA and Żywiec Zdrój launched 100% rPET bottles and we increased the use of rPET to reach 16% worldwide. To respond to evolving tastes and lifestyles, we expanded our aquadrinks range with natural, unsweetened options. 
Aguas Danone Spain, Danone Waters Germany and Danone Waters of America achieved B CorpTM certification, and four of our brands committed to become fully carbon neutral in the coming years: evian® and Volvic in 2020, Lanjarón by 2025 and Font Vella by 2030.
ŻYWIEC ZDRÓJ
NATURAL
In Poland, to help meet conscious consumers' expectations for water in a glass bottle to complete their fine dining experience, Żywiec Zdrój launched the first glass formats of its pure mountain spring water.
EVIAN® (RE)NEW
(RE)NEW
In-home natural mineral water appliance, evian® (re)new, features a collapsible, 100% recycled and recyclable 5L 'bubble', using 66% less plastic than a 1.5L bottle. The prototype and an exclusive tumbler were designed by sustainable design expert Virgil Abloh.
SALUS LIMONADAS
AUTHENTIC
Combining an authentic citrus taste with Salus natural mineral water, the new Salus Limonadas range in Uruguay is made with premium lemon flavoring and appeals to new generations seeking fresh-tasting, simple drinks.
L'MON
LOCAL
We launched L'mon From the makers of Volvic in the U.K., combining locally sourced spring water with at least 25% real fruit juice in three blended citrus combinations and no added sugars(1), in a fully recyclable aluminum can.
AQUA
REUSE
To offer people great drinking experiences at home in Indonesia, we have made our AQUA jugs available in an additional 1,000 retail stores and through another 500 AQUA Home Service outlets.
(1) Contains naturally occurring sugars.
The Specialized Nutrition business delivered strong growth of +5.8%(1) in 2019, driven by the acceleration of consumer-centric innovation anchored in science, and by the integration of our early life and medical nutrition units to unleash synergies and capture additional growth. 
in Advanced Medical Nutrition
#1 Aptamil
#2 Nutrilon
#3 SGM
(1) Like-for-like change.
(2) In % of 2019 sales.
We accelerated innovation, working with parents, patients and healthcare professionals to understand local needs and preferences—for organic ingredients or alternatives to cow's milk for example—while embracing digitalization. In China, we introduced a digital service allowing consumers to verify the authenticity of our baby formulas. 
Leveraging our scientific expertise, our latest innovations in early life nutrition were based on our research into the role of human milk oligosaccharides. We also introduced new products addressing the growing prevalence of food allergies in babies and children worldwide. 
In 2019, we successfully integrated our early life and medical nutrition business units into a single entity. Stronger together, we are well positioned to drive growth, unified by a shared purpose to serve people's specific nutritional needs throughout life.
APTAMIL PROSYNEO
LEVERAGING SCIENCE

This year, we continued the global roll-out of the Aptamil Prosyneo growing-up milk for toddlers. This growing-up milk is tailored to support sensitive toddlers' development and immune system with vitamins C and D.
COW & GATE A2
SPECIFIC INGREDIENTS
Our Cow & Gate A2 Milk, launched in Hong Kong, uses milk from New Zealand cows that have been selected through DNA testing as producing the A2 ß-casein protein (only 30% of all cows produce the A2 ß-casein protein).
NUTRISON PROTEIN INTENSE
HIGH PROTEIN
Nutrison Protein Intense is the first and only intact protein tube feed for critically ill patients with high protein needs that meets International Critical Care guidelines.
KARICARE
LOCALLY SOURCED
KariCare Sheep is a new baby formula made in New Zealand with 100% local sheep milk, introduced in New Zealand, Australia and China. It reflects growing consumer interest in baby formulas based on different milk varieties.
BLÉDINA
ORGANIC
In France, Blédina launched its ready-to-cook offering, Les Récoltes Bio à mélanger, providing 20 nourishing meal ingredients for babies, while supporting regenerative, organic farming.