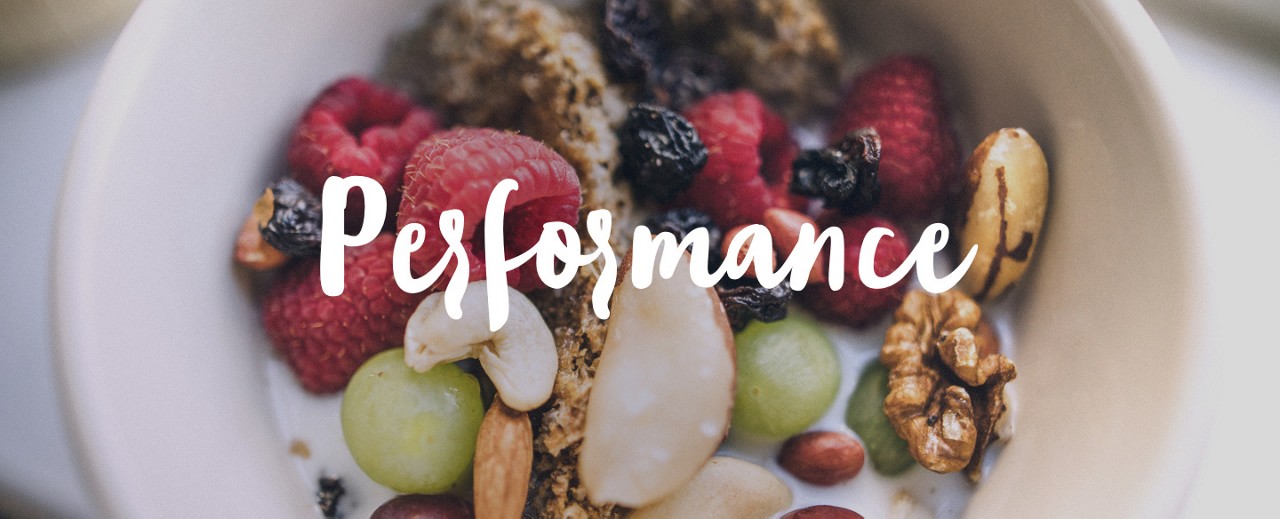 3 QUESTIONS TO CÉCILE CABANIS
How did Danone perform in 2019?
2019 was a year of strong progress on profitable growth. Sales increased by +2.6% on a like-for-like basis. All businesses grew and recurring operating margin improved for the fifth consecutive year to 15.2%, with continued record productivity and savings. Our €1 billion efficiency program 'Protein' kept delivering ahead of plan and we benefited from the first synergies of the further integration of Specialized Nutrition. We end this five-year period of our 'Danone 2020' plan with a strong financial track record, including a recurring EPS cumulative increase of 50% and a financial deleverage of our balance sheet one year ahead of our plan, thanks to all-time high free cash flow delivery and very disciplined capital allocation. 
In the covid-19 context, what are your expectations for 2020 and beyond?
Our top priority is to ensure the safety of our 100,000 employees worldwide and protect our ecosystems to maintain the availability of our daily food supply to consumers. We expect market conditions to be volatile and unpredictable for the rest of the year. However, we are confident in the resilience of our business. In February, we set out a €2 bn investment plan on brands, agriculture, packaging and digitalization to put climate action even more at the core of our growth model. We believe that, in the post-covid 19 world, these factors will be even more important.
How is Danone leading the way to connect financial and environmental performance?
For more than 10 years, Danone has been a pioneer in setting carbon emission targets on its entire value chain. We are very proud to have reached in 2019 the peak of our full-scope carbon emissions, five years ahead of our initial commitment, and to become one of only six companies worldwide with a 'triple A' score by CDP(1) in recognition of our leading environmental efforts. From this year forward we will show a 'carbon-adjusted' EPS evolution, an important step to start measuring carbon externalities and enable shareholders to make more informed and therefore better decisions for the long-term. 
(1) CDP is a not-for-profit charity that runs the global disclosure system for investors, companies, cities, states and regions to manage their environmental impacts.
RECURRING OPERATING MARGIN
RECURRING EARNINGS PER SHARE (EPS)
DIVIDEND PER SHARE PAYABLE IN CASH
RECURRING OPERATING MARGIN EXPANSION
RECURRING EARNINGS PER SHARE (EPS) GROWTH
(1) On reported and like-for-like bases.
(2) Basis points, on a reported basis. 
ESSENTIAL DAIRY & PLANT-BASED
in Fresh Dairy products
in Plant-Based products
#1 Activia
#2 Danone
#3 International Delight
WATERS
in Packaged Waters (by volume)
#1 AQUA
#2 Mizone
#3 evian®
SPECIALIZED NUTRITION
in Advanced Medical Nutrition
#1 Aptamil
#2 Nutrilon
#3 SGM
Building on our 'One Planet. One Health' vision, we have defined nine 2030 Goals aligned with the United Nations 2030 Sustainable Development Goals. Danone 2030 Goals embed our business, brand and trust models to drive long-term sustainable value creation. These nine goals constitute the strategic framework of the Company and the Key Performance Indicators related to each of these Goals are presented in the following section.
Our extra-financial reporting is done in accordance with the "Core" option of the Global Reporting Initiative Standards. For more information on our reporting against these standards see our 2019 GRI Index
In 2018, we have defined Danone 2030 Goals aligned with the 2030 United Nations Sustainable Development Goals (SDGs), thus adopting a language that is universally understood. While defining our 2030 Goals, we worked on prioritizing our contribution to the SDGs according to the direct and indirect impact that we have on the issues they raise, and we selected the relevant SDGs targets. 
We are fully committed to the selected SDGs and our contribution is structured as shown on the image above:
Major Focus SDGs: We logically focus our efforts on the SDGs on which Danone's activities have a direct impact. These SDGs relate to our mission to "Bring health through food to as many people as possible" and to the products sold under our three businesses (Essential Dairy and Plant-Based, Waters and Specialized Nutrition). These SDGs are also material to our industry and the way we source, produce, operate and sell our food and beverages. Thus, the seven major focuses (SDGs 2, 3, 6, 8, 12, 13 and 17) embody the strategic mission of Danone.
Contribution SDGs: Danone made commitments on these SDGs, on which Danone's activities have a moderate impact, considering our materiality matrix (see below) which highlights our most significant sustainability topics for our business performance and our stakeholders, and the major initiatives we supported in the last years.
For more information on our contribution to the UN's Sustainable Development Goals, see the section Contribution to UN's SDGs.
To define our approach to sustainability, we rely on the complementary nature of our materiality analysis and risk analysis processes. These enable us to identify the challenges for our operations and our value chain, on the one hand, and the expectations of our stakeholders regarding our sustainability ambitions, on the other hand.
Responsible and sustainable business involves engaging with our stakeholders to refine our strategy. In 2017, we renewed our materiality matrix, a key tool to define our Corporate Responsibility strategy, identifying our priorities according to their importance for external and internal stakeholders as well as their impact on Danone's business success.
The 41 key topics that have been identified in collaboration with our stakeholders are shown in our matrix below. Covering social, societal, environmental, business and governance aspects, these topics have been evaluated to determine sustainability risks and opportunities for Danone.
The first tier (dark blue) is made up of the 14 priority topics that are the most material to both Danone's external stakeholders and the company's business success. These topics are intimately linked to Danone's evolving business model. They are core to the activation and delivery of Danone's One Planet. One Health vision.
Danone materiality results were communicated and spread within Danone in order to activate the One Planet. One Health vision across our businesses. The core purpose of this materiality analysis is to provide guidance for Danone to better prioritize sustainable strategic topics, to better meet our stakeholders' expectations and to better implement commitments and policies towards a sustainable business and value chain. In addition, this analysis was also leveraged as part of Danone's risk identification process (see below).
GLOBAL RISK IDENTIFICATION AND MANAGEMENT PROCESS
Danone has organized its risk identification and risk management system around two complementary processes:
identification and management of strategic risks, as well as the coordination of the risk map and the monitoring of global risks, under the responsibility of the Strategic Planning Department;
identification and management of operational risks, under the responsibility and monitoring of the Internal Control Department.
A review of the most significant risks is also presented twice a year by Danone's Head of Strategic Planning to Danone Chief Executive Officer and Chief Financial Officer. A mapping of Danone's major risks and risk mitigation plans are reviewed and assessed. This work serves as the basis for the presentations made to Danone's Executive Committee and Audit Committee.
Also, in addition to the two processes described above, some departments also deploy specific procedures and initiatives (training, risk prevention and protection…) contributing to the identification, the analysis and the mitigation of Danone's risks. 
For more information on Danone's risk identification and management processes and governance refer to section 2.6 and 2.7 of our 2019 Universal Registration Document.
FOCUS ON SUSTAINABILITY RISKS AND OPPORTUNITIES ASSESSMENT
Among the existing additional risk assessment processes, Danone performed in 2018 a sustainability risks and opportunities mapping thanks to a joint effort by Danone's Sustainability Integration Department and Strategy and Risks Department.
To perform the assessment, we relied on the following four-step process:
identify risks through research on risks affecting Danone's activities and its value chain over the short, medium and long term;
work with Danone experts to assess top risks based on the Company's activities, probability of occurrence, and potential impacts on stakeholders (employees, shareholders, business partners and communities) and the Company's results;
consolidate and identify Danone's top 13 sustainability risks;
have the final list approved by three governance bodies: the Sustainability Integration Committee, the Social Responsibility Committee and the Audit Committee.
The matrix below shows the relationship between the 14 material priorities (horizontal axis) and the 13 priority themes derived from its risk analysis (vertical axis). In addition to these 13 themes, Danone has also identified the fight against climate change as a major topic spanning all environmental themes.