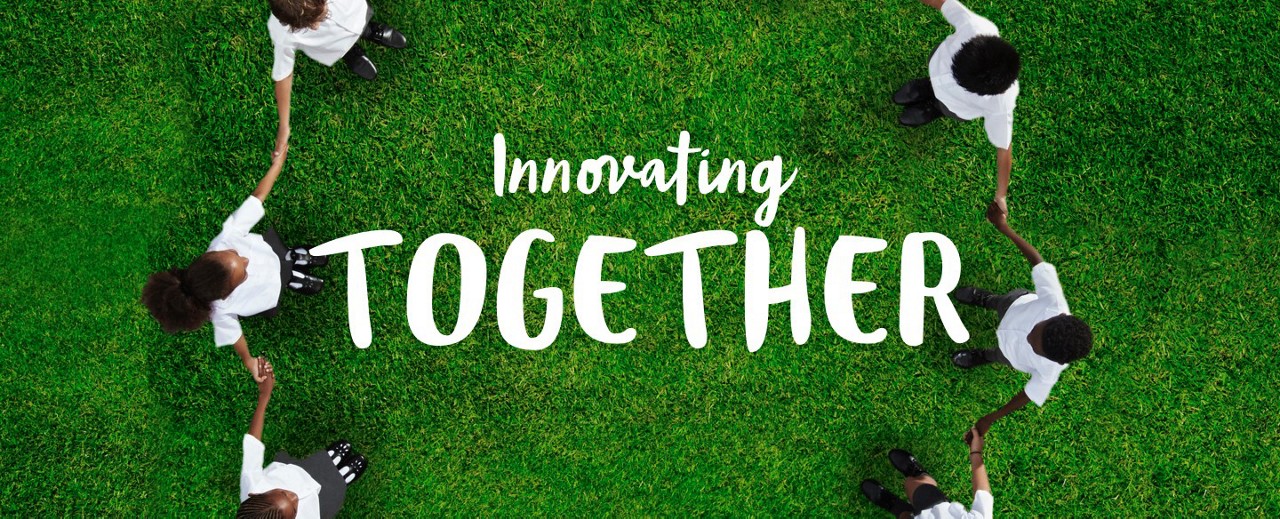 Our ability to collectively accelerate the food revolution relies on our capacity to harness technology and develop pioneering products - from design to market - in an inclusive and transparent way. To boost innovation and bring health through food, we listen to consumers, cultivate relationships through dynamic digital activations and anticipate new trends.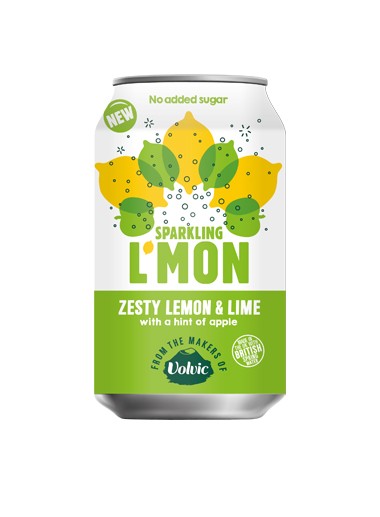 Volvic, the U.K.'s #1 bottled water brand(1), launched L'mon, from the makers of Volvic: a new range of zesty, sparkling drinks produced in the U.K., combining at least 25% real fruit juice and British spring water. Tapping into the ever-growing demand for healthier hydration options, it offers all the taste of a traditional fizzy drink with no added sugar(2), no artificial sweeteners, colors or flavors and no preservatives, in a 100% aluminum can that can be recycled infinitely. We supported the launch of this exciting innovation with a major summer marketing campaign, reaching 75% of the U.K. population.
(1) IRI Marketplace MAT to 03.11.2019.
(2) Contains naturally occurring sugars.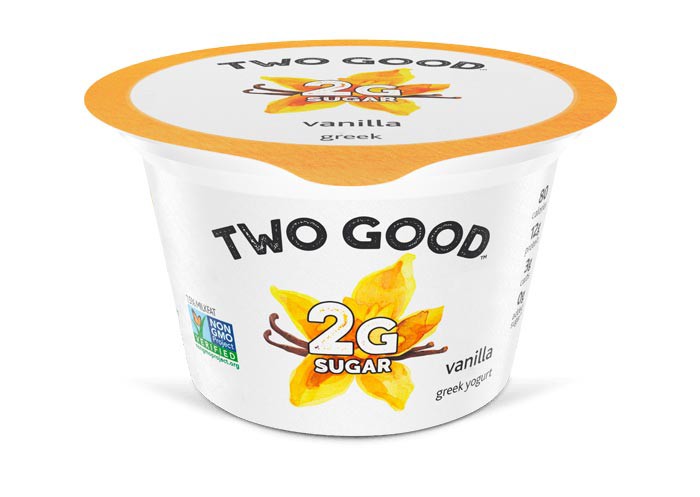 In the U.S., 76% of consumers are looking to limit their sugar intake. To meet health-conscious people's needs and respond to a clear growth space in the market, we created a revolutionary protein-rich Greek yogurt with reduced sugar: Two Good. It features 80%(3) less sugar than average Greek yogurts because it's made by slow straining our unique combination of milk and culture. This removes sugar from the milk, before adding the final touch of flavor, leaving 2g of sugar, 12g of protein, and 80 calories per serving.
(3) Two Good: 2g total sugar per 5.3 oz, Average Greek yogurt: 11g sugar per 5.3 oz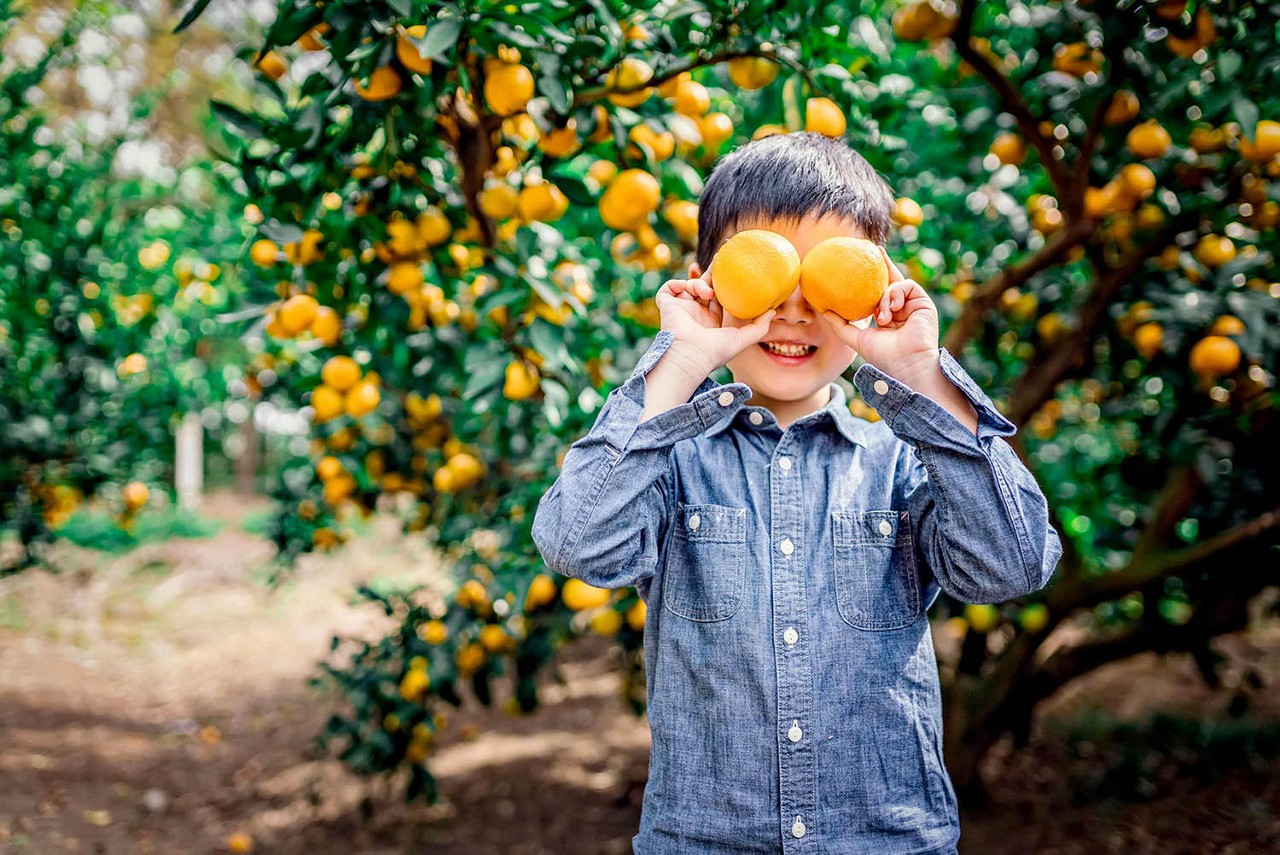 GROWING WITH PURPOSE
At Danone, we believe that combining economic success with positive social and environmental impact is essential to create sustainable value for all. Our purpose-led Manifesto brands sit at the heart of our 'One Planet. One Health' vision. Driving change on topics that really matter to people, they play a key role in accelerating the food revolution and create a competitive advantage, as 64% of consumers choose, switch or avoid a brand based on its stand on social issues.(1)
We strive to empower employees and consumers to lead healthier lives while creating shared value for our business and local communities. We are promoting transparency and helping people to make informed choices, for instance, by adding the B CorpTM logo or the Nutri-Score label to some of our product packaging in several countries. This is also the aim of Collaboration for Healthier Lives, a project we are co-creating with the Consumer Goods Forum and more than 100 partners in 10 cities worldwide to encourage healthier eating and drinking habits. For example, in the London boroughs of Southwark and Lambeth, Danone and retailer Tesco have joined forces with key stakeholders to launch healthy eating campaigns in stores and encourage change in consumers' behavior. 
"Customers tell us they want to eat more healthily and would like retailers and manufacturers to help. At Tesco, we believe we can be more effective by collaborating with our supplier partners to develop initiatives helping customers to understand, find and choose healthier options"
Dave Lewis, CEO, Tesco
SGM: HELPING TO TACKLE MALNUTRITION IN INDONESIA
Building on its mission to promote children's health, our SGM brand is helping to tackle nutritional deficiencies that hinder child growth and development in Indonesia, where 37% of children under five suffer from stunting(2). In 2019, SGM set up the Aksi Nutrisi Generasi Maju program in West Java, collaborating with the Indonesian government, NGOs, healthcare professionals and canteen operators to champion better nutrition for school children. It also partnered with e-retailer Lazada(3) to raise awareness of the importance of good nutrition locally, inviting parents to make a digital pledge for a healthier generation. The campaign generated 20 million interactions and an exceptional engagement rate (20%), highlighting the potential of our Manifesto brands to improve lives.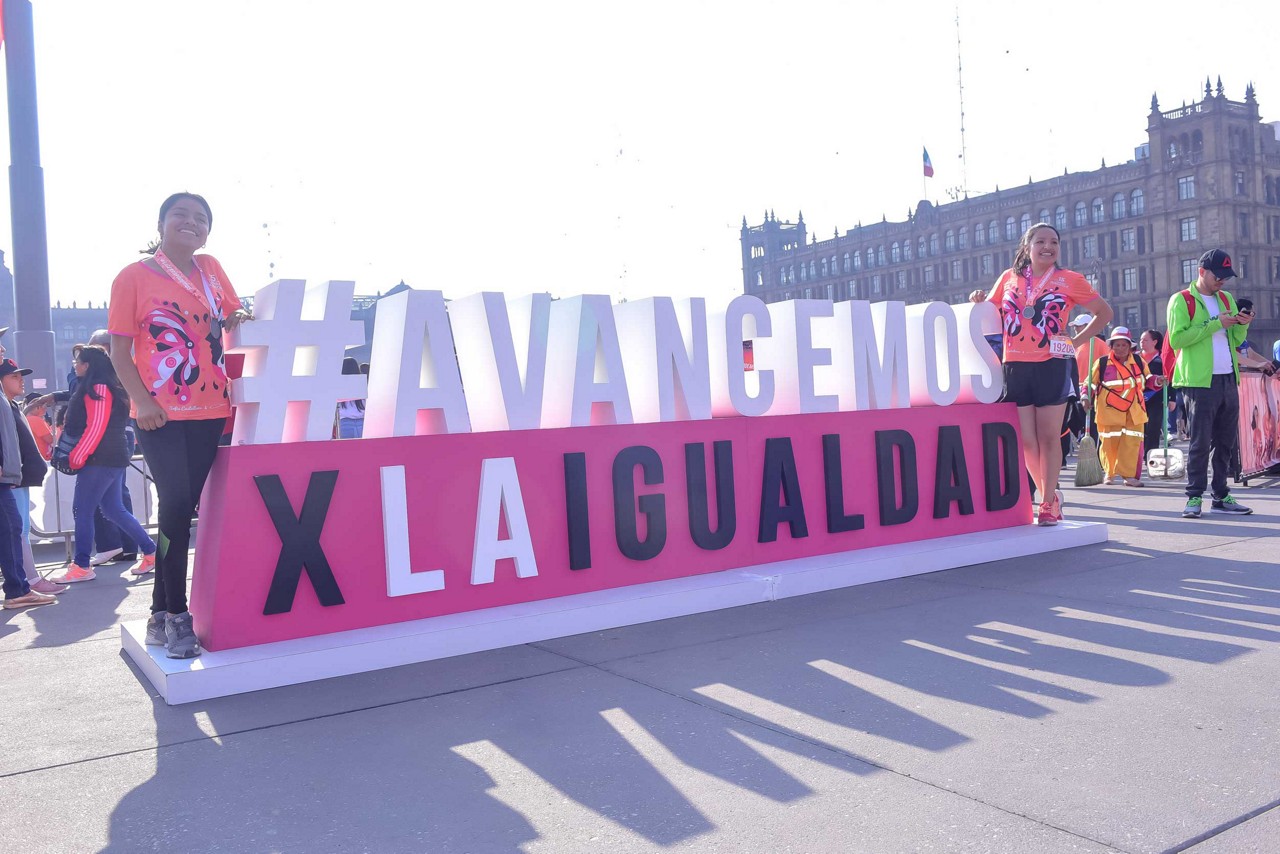 In 2019, Bonafont built on its 25-year commitment to empower Mexican women by encouraging men to celebrate this cause through a major nationwide campaign: 'A tu manera'. In addition, Carrera Bonafont 5K, the world's largest women's running race, celebrated its 15th anniversary on International Women's Day. Some 70,000 women took part in support of our gender equality partnership with UN Women. Bonafont's efforts have raised awareness of gender equality in Mexico, inspiring more partners to join the cause.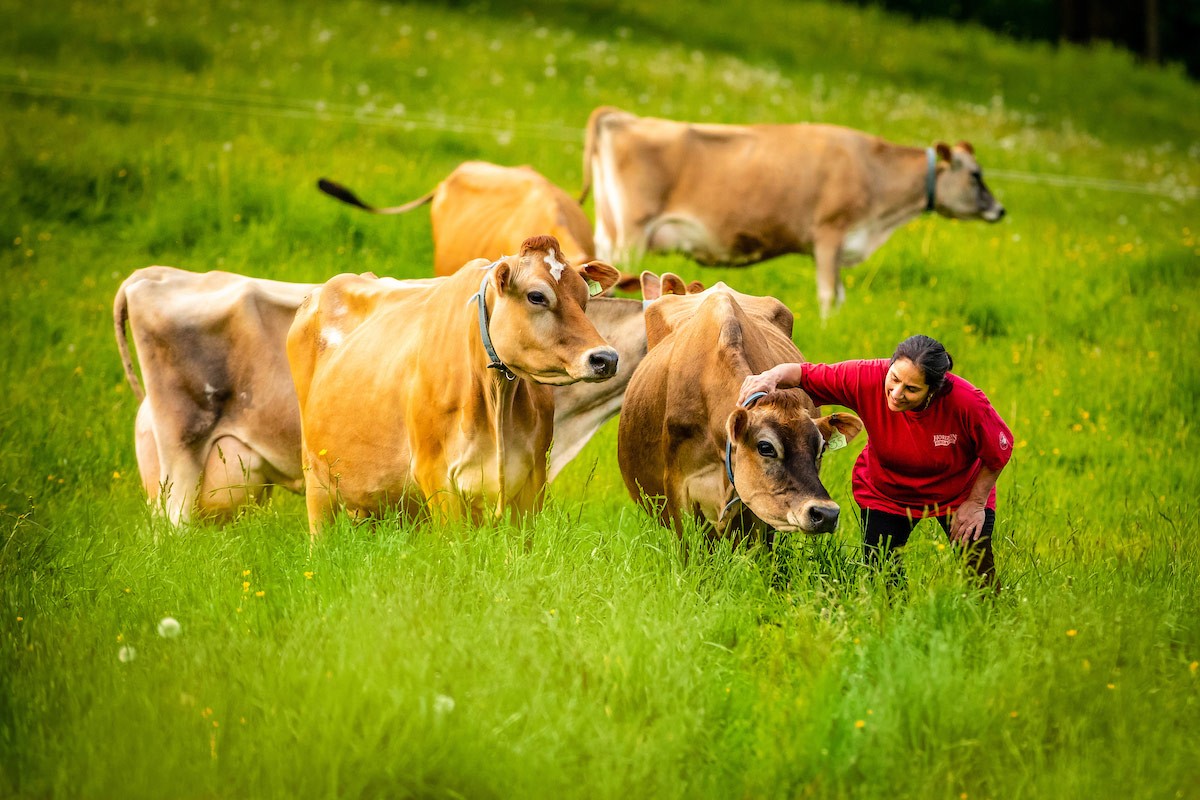 As organic pioneers and the largest organic dairy brand in the world, Horizon Organic is helping to lead the way in responsible dairy in the U.S. We work closely with farmers to prioritize animal welfare, promoting healthy, stress-free environments, grazing in open pastures and all-organic diets. To protect the environment, Horizon Organic also helps its farmer partners to improve the soil, while offsetting 100% of the electricity used to make its products with renewable energy credits. Already B CorpTM certified, Horizon Organic has recently committed to become carbon positive accross its full supply chain by 2025.
"I'm proud to have contributed to creating a market for organic dairy products in the U.S. and remain committed to improving agriculture."
Mark Retzloff, Co-Founder, Horizon Organic
(1) 2019 Edelman Trust Barometer Special Report.
(2) Basic Health Research (Riskesdas) 2007.
(3) Part of the Alibaba Group.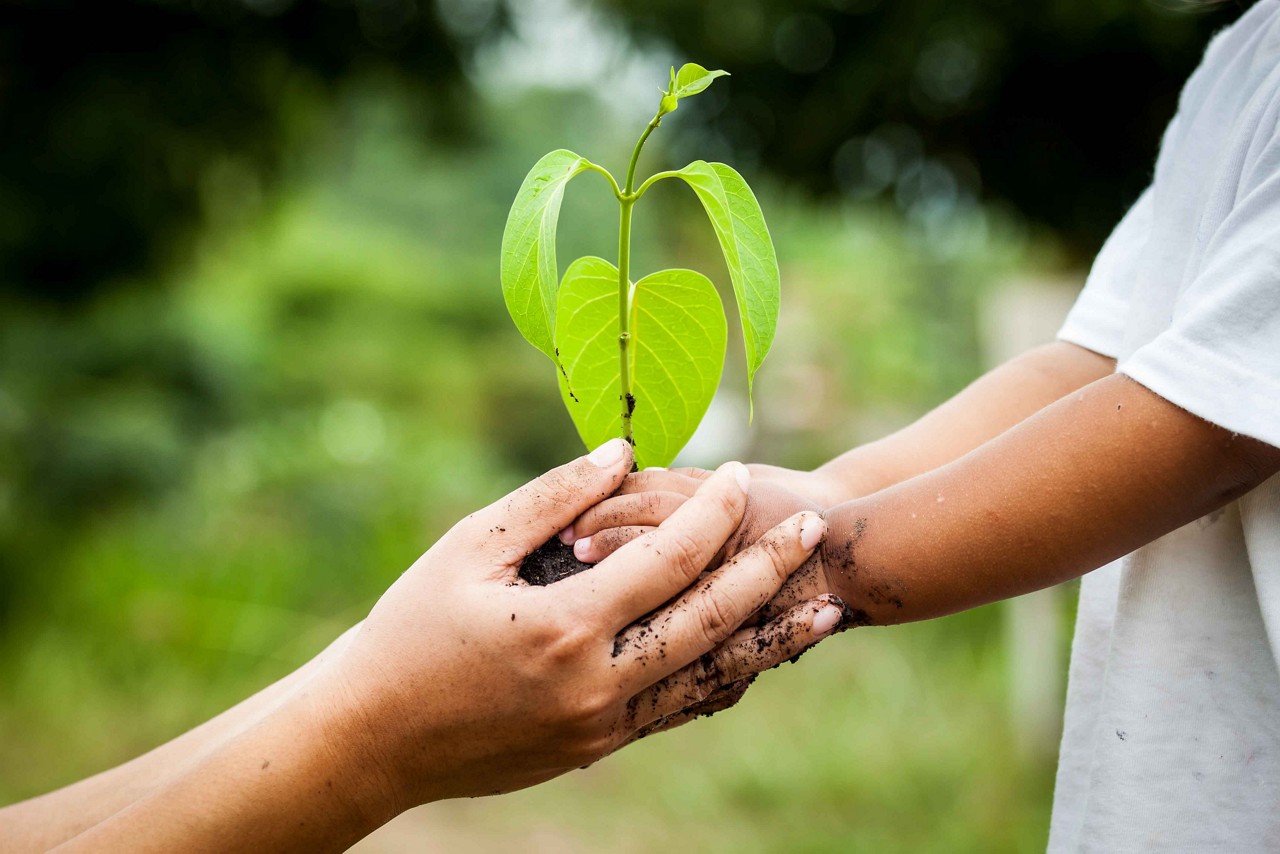 BIODIVERSITY: FROM FARM TO FORK
Producing food for future generations and farming responsibly depends on biodiversity - from soil regeneration to water filtration, pest control and pollination. Together with partners, we are striving to both protect and restore biodiversity and transform people's relationship with nature, helping to create a healthy, resilient food system.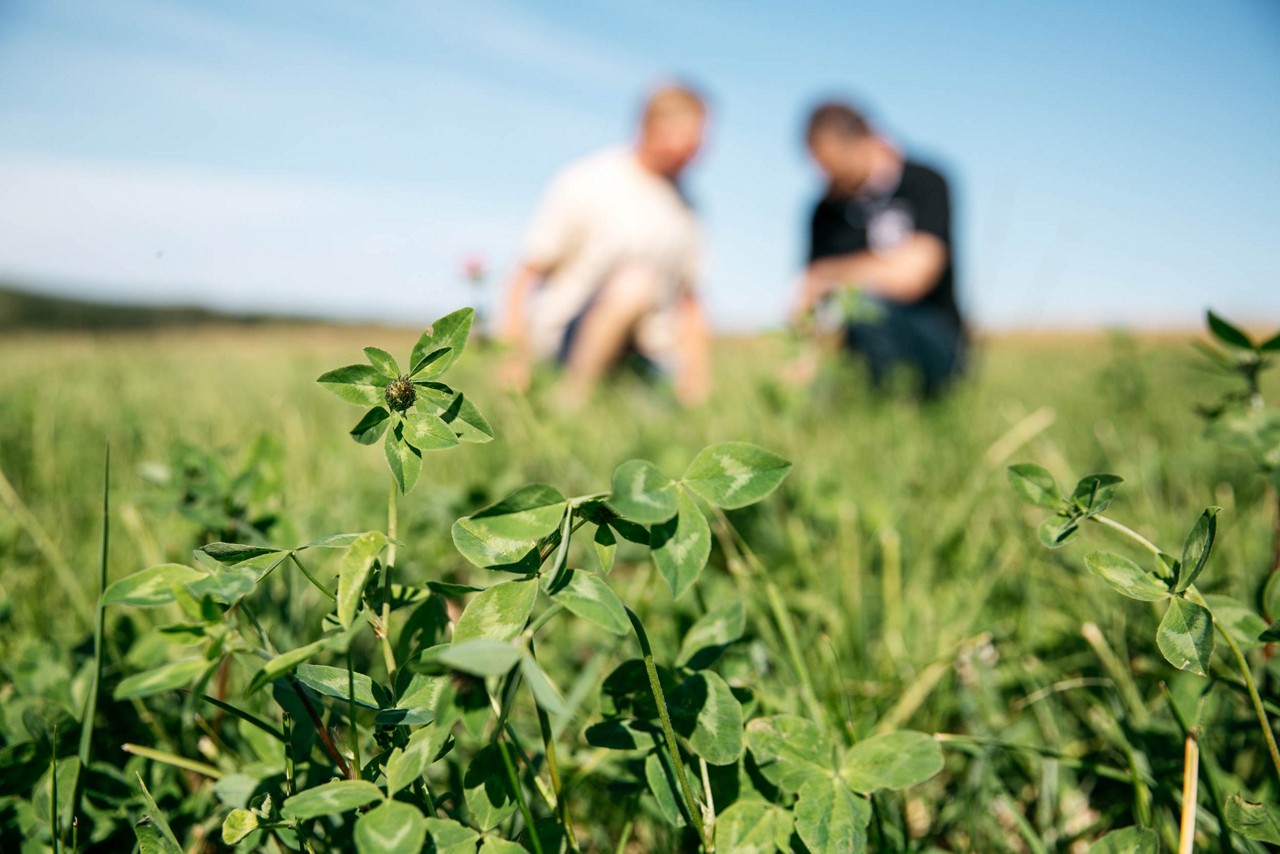 As companies worldwide deepen their understanding of the vital link between protecting our planet and creating a more resilient food system, multi-sector collaboration is emerging as a driving force for transformation. The 'One Planet Business for Biodiversity' coalition (OP2B) recognizes the urgent need to work with farmers and all stakeholders to step up alternative farming practices and protect biodiversity.
"No one company can address the global issues of climate change and biodiversity loss alone. OP2B offers a strong platform for collaborative, impactful and positive action by a broad range of major stakeholders, helping to promote regenerative agriculture at scale and transform our global food system together."
Max Koeune, President & CEO, McCain Foods
Danone co-founded the Farming for Generations alliance of agricultural sector leaders to support dairy farmers in the U.S., Europe and Russia in preserving and renewing resources, respecting animal welfare and ensuring economically viable farming for the next generations.
"My family has been producing milk since 1936 and I am part of the fourth generation on our farm in Catalonia. The five-year contracts with Danone provide us with stability and allow us to plan our investments. We give our best and Danone provides us with significant support to adopt regenerative farming practices and protect biodiversity in the region. Every year, Catalan farmers are invited to engage with Danone teams to support this transition to sustainable agriculture."
Josep Maria Ruiz Suris, Dairy Farmer, Spain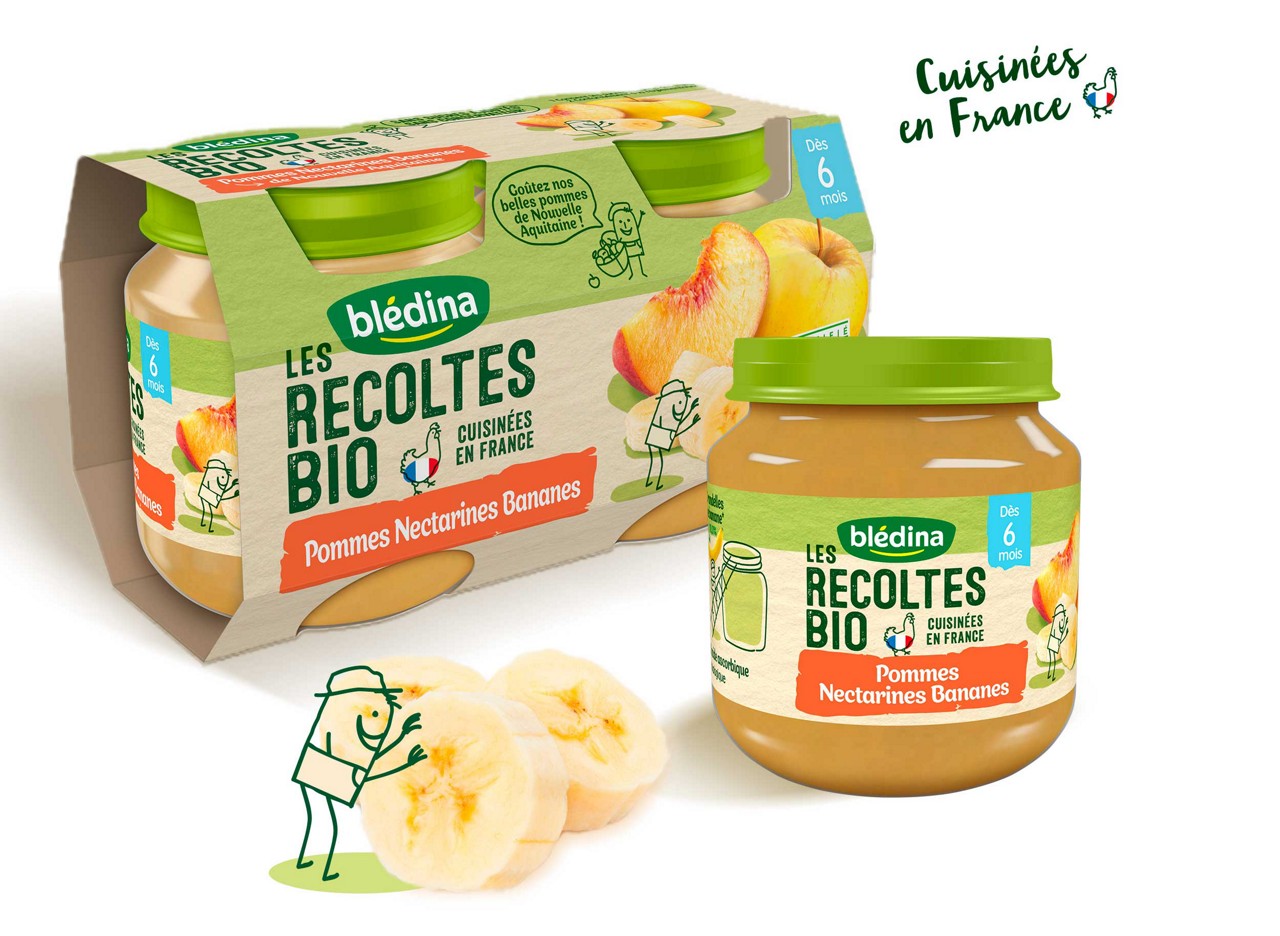 To help nourish the soil for future harvests, Blédina is working with farmers across France to help improve the way they cultivate fruits, vegetables and grains through our Specialized Nutrition responsible supply program, Socrates. Partnering with agronomy experts, we support farmers to adopt the latest sustainable practices. Recognizing the value of organic farming for both the soil and babies' health, Blédina has committed to support around 100 French farmers in converting to organic farming as it expands its organic baby food range Les Récoltes Bio. For this range, Blédina has already fulfilled its initial commitment to source 80% of ingredients in France.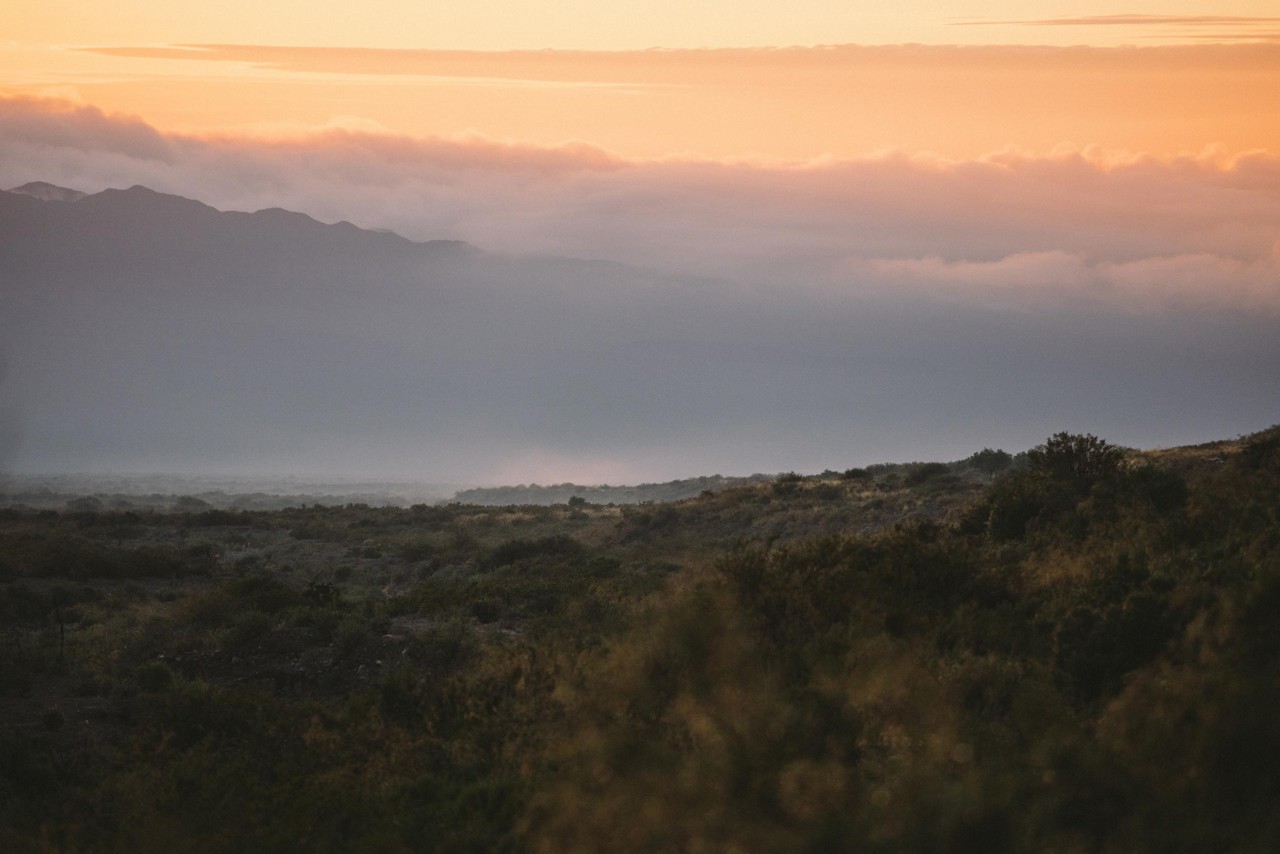 In Argentina, Villavicencio has helped to safeguard the exceptional landscape that is home to its unique natural mineral water for more than 20 years. Within the 72,000-ha Villavicencio Nature Reserve, it helps to eliminate deforestation, protect diverse fauna and flora, and preserve water resources. The Reserve became the first privately-owned wetland to be certified as a Ramsar Site of International Importance in 2017. Villavicencio also collaborated with NGO Banco de Bosques to create a new National Park, 'El Impenetrable', to help protect 4,800ha of native forest. In 2019, Villavicencio promoted 14 scientific research projects and encouraged people to engage responsibly with the reserve's heritage. 
PROMOTING SUSTAINABLE FARMING IN THE U.S.
To promote biodiversity in the U.S., we have expanded our portfolio of yogurts to include non-GMO Project Verified options since 2016, in line with people's preferences. In particular, we have supported farmers in cultivating non-genetically modified feed for their cows. We have also launched a multi-year, $6 million research program to help improve soil health and productivity. Importantly, we display the non-GMO Project Verified logo on packs and highlight any GM ingredients in our portfolio to help people make informed purchasing decisions.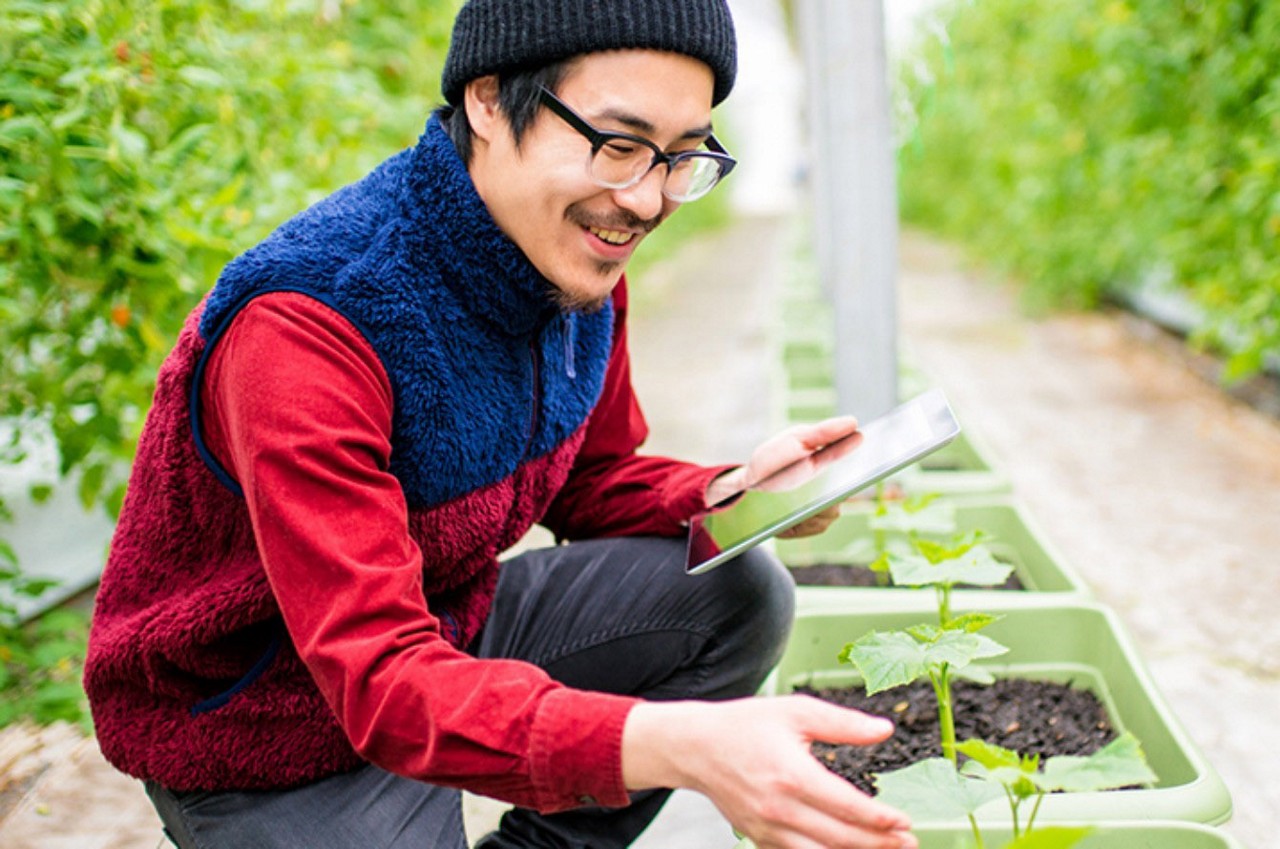 CO-CREATING THE FUTURE OF FOOD
Open innovation and disruptive technologies are key to accelerating the food revolution. We collaborate with many partners, from researchers to suppliers, to retailers and start-ups, in order to transform the way we grow, make and consume food, and achieve our 'One Planet. One Health' vision.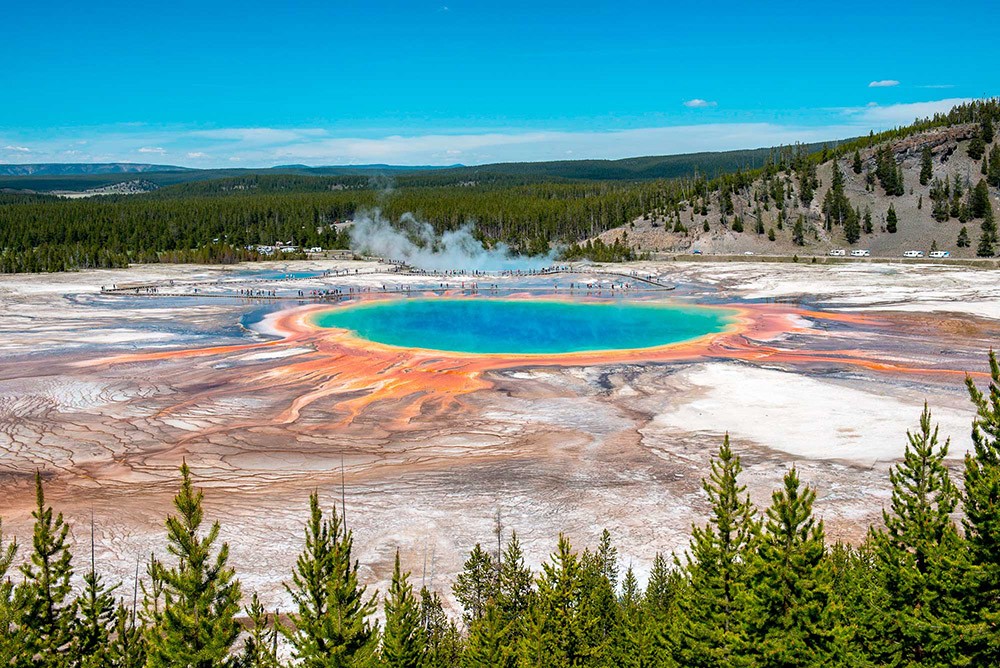 Danone Manifesto Ventures continued to invest in talented food tech start-ups. Epigamia, our first investment in Asia, is an Indian start-up specializing in healthy dairy products. In line with our plant-based ambition, we invested in San Francisco-based Forager Project to help grow its organic, cashew-based creamery. Our investee How Good, a purpose-driven New York-based company, evaluates brand and food sustainability. We also support Nature's Fynd (ex-Sustainable Bioproducts), a company creating edible protein with great nutritional value from volcanic microorganisms.
"We believe in human ingenuity, and we believe in science as a force for good. Inventing a new, more sustainable protein source is our contribution to the environmental movement. We know people increasingly want to live their values through their food and drink choices, and we are thrilled to have the support of partners such as Danone, as we scale up and deliver our offering to new consumers across the world."
Thomas Jonas, CEO, Nature's Fynd (ex-Sustainable Bioproducts)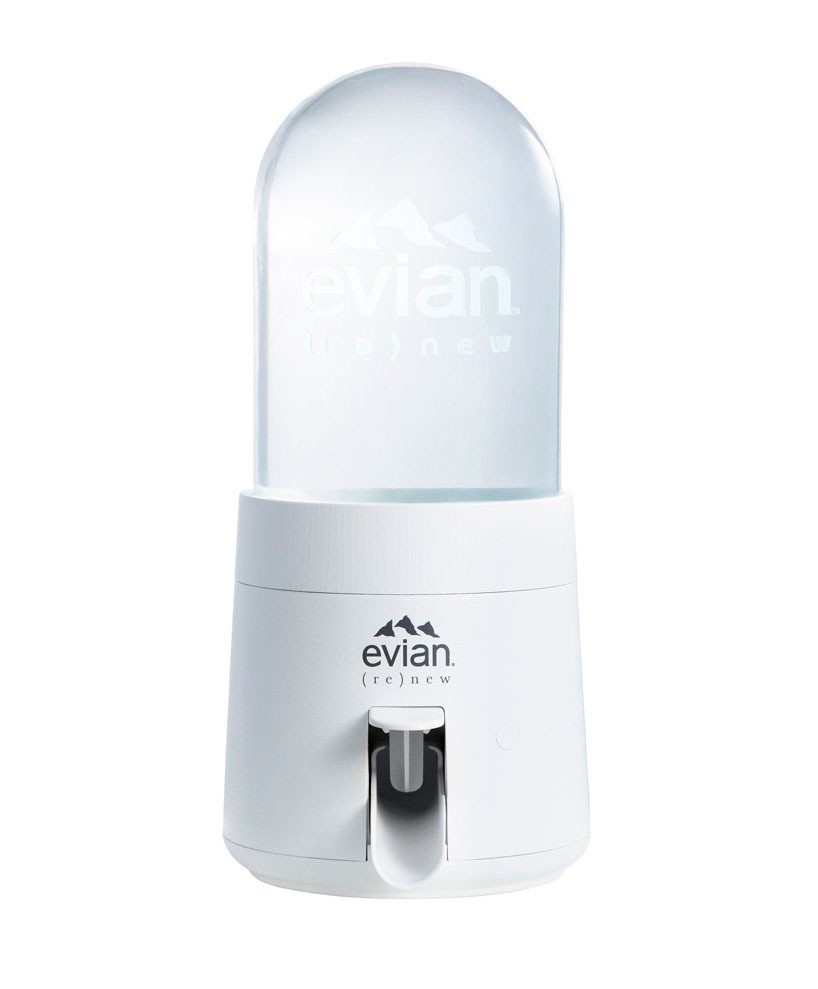 We are continuously offering people new, convenient ways to drink our natural waters, adopting alternative reuse or delivery models, as we seek to advance the circular economy of packaging. In 2019, we unveiled the evian® (re)new prototype – an in-home appliance providing consumers with evian® natural mineral water, with 66% less plastic than a 1.5L bottle. We have also developed our home and office delivery services in several markets: for example, Bonafont in Mexico and AQUA in Indonesia are providing consumers with multi-liter jugs that can be regularly refilled over four years, before we collect them for recycling.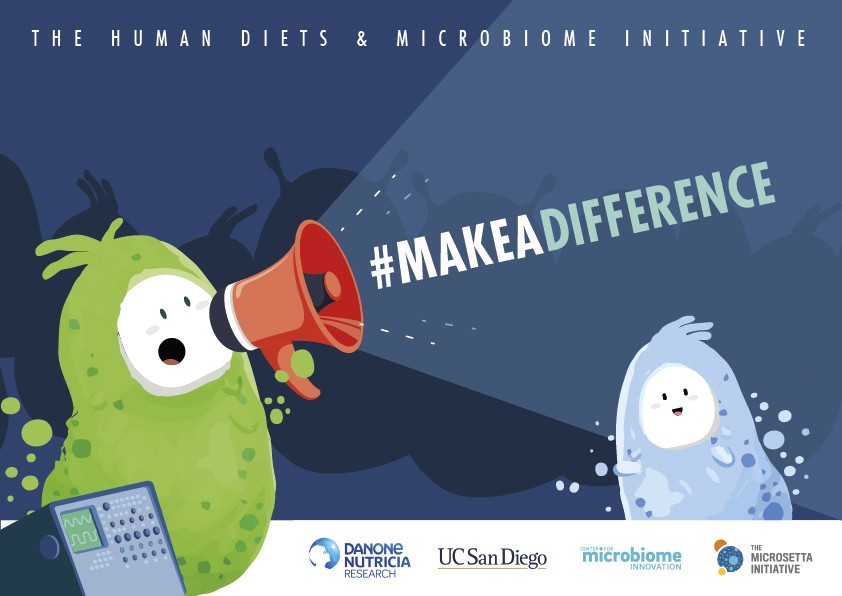 Understanding gut health could transform the lives of millions of people. To discover the best diets and foods to nourish our gut, scientists from Danone Nutricia Research and the University of California San Diego have teamed up with citizen scientists worldwide to create 'The Human Diets and Microbiome Initiative.' Using cutting-edge techniques, we will conduct global research, making our findings open to all, as we continue to explore the role of a healthy gut in revolutionizing health.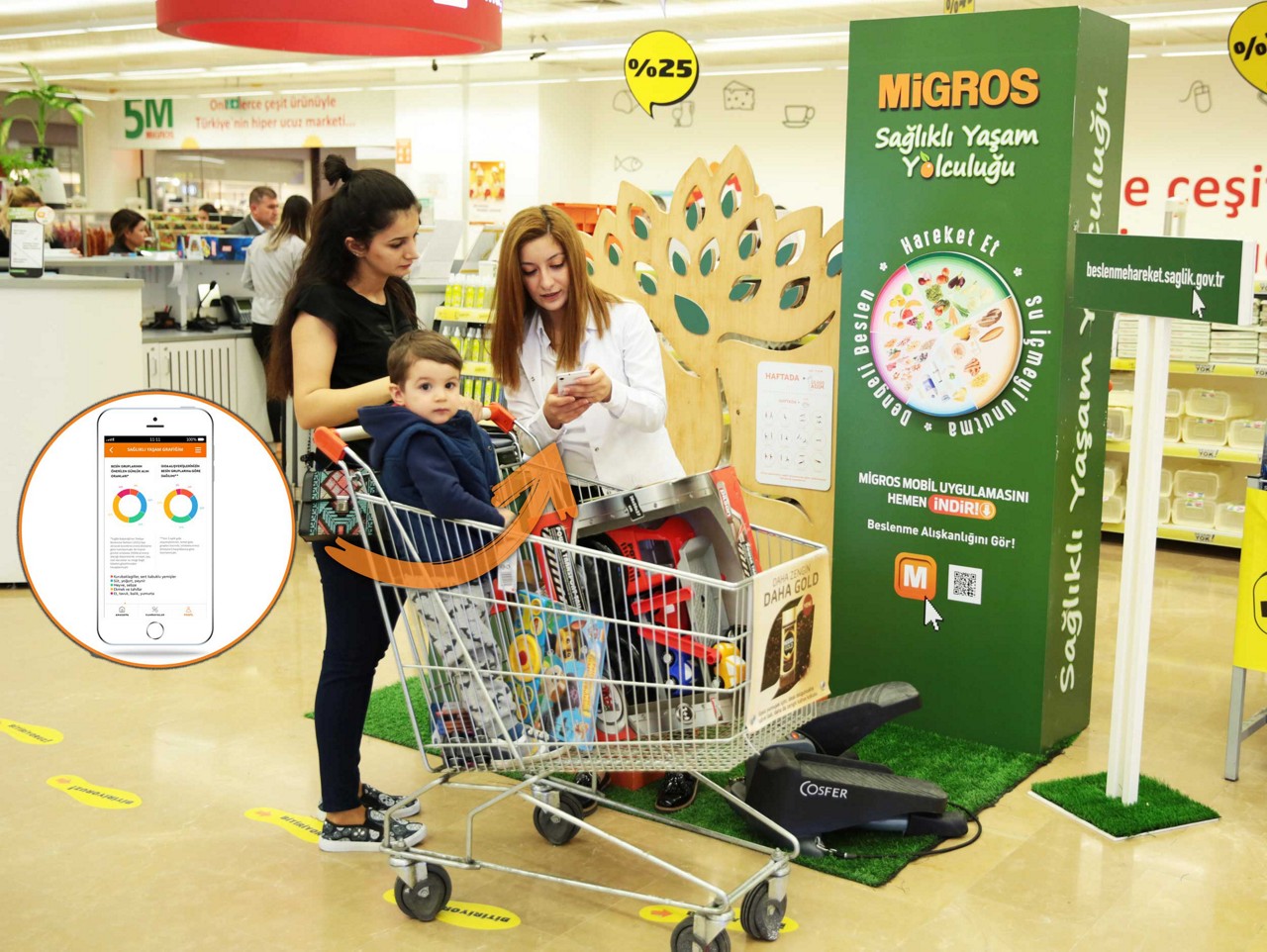 As part of its drive to encourage healthier living, retailer Migros, with the endorsement of the Turkish Ministry of Health, collaborated with Danone and other brands to build a coalition of action with the Consumer Goods Forum (CGF). Through a pioneering app providing personalized nutritional recommendations to shoppers, we aim to inform and guide consumers towards healthier eating and drinking options. 1.5 million people are already using the Migros app, and many of them have added healthier food and beverage options to their shopping baskets.
"We share this common ambition to promote health through food. We strongly believe that collaborative action, building upon digital innovation can encourage healthier eating and drinking practices to build a sustainable future."
Özgür Tort, CEO, Migros Ticaret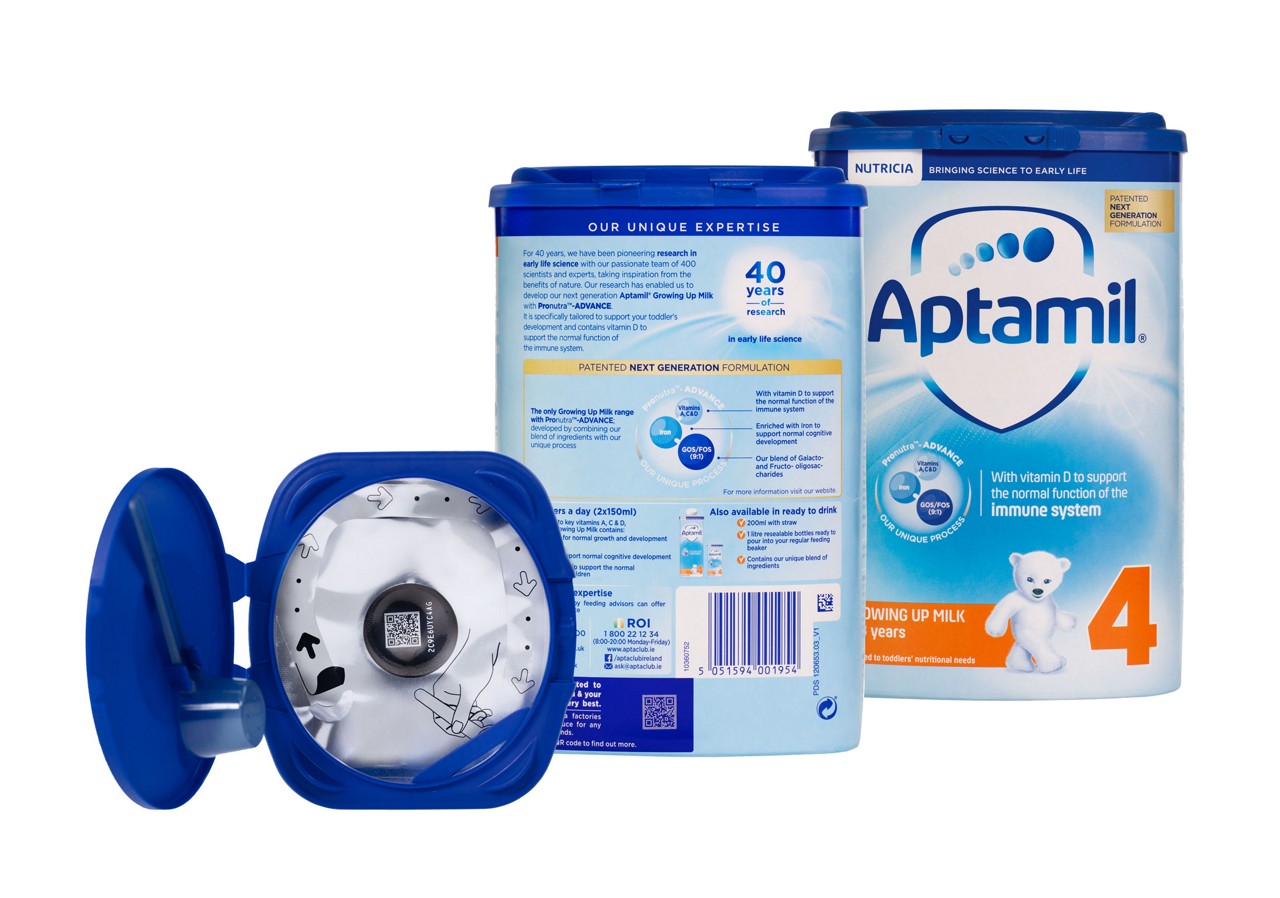 Today, people want to know more about the origins of food and drink, especially when it comes to nourishing their babies. Consumers in China can now use our new Track and Connect service by scanning QR codes on Aptamil packs to find out where the products were made, as well as to verify their authenticity. This innovative technology will eventually empower parents with personalized information and care services, enabling us to connect more closely to our consumers with valued after-sales services.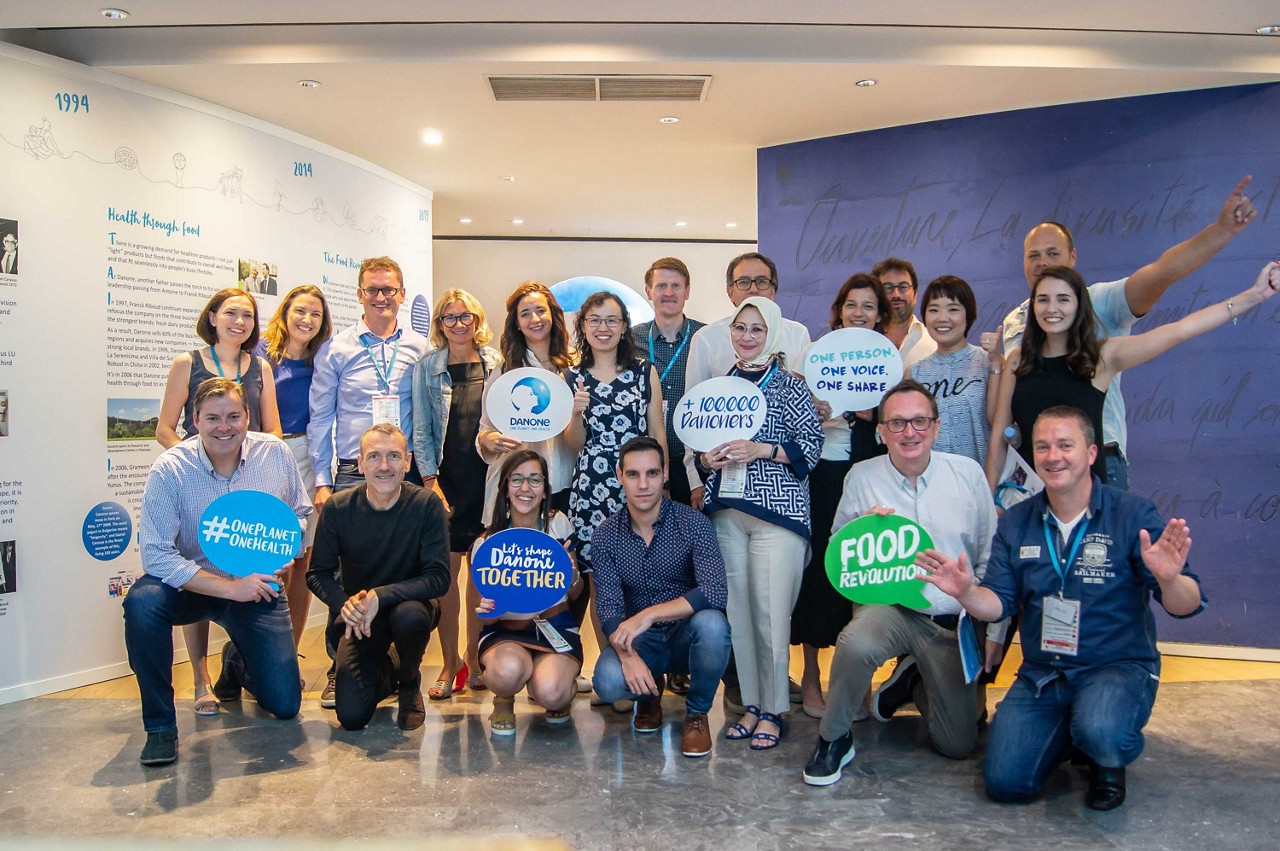 A PEOPLE-POWERED COMPANY
We are 100,000+ employees in over 55 countries, uniting in our differences to accelerate the food revolution. Our unique governance model places us at the center of fulfilling Danone's 'One Planet. One Health' vision. As we promote inclusive diversity and through innovative training and advocacy programs, we leverage our collective energy to serve our communities and build a bright future together.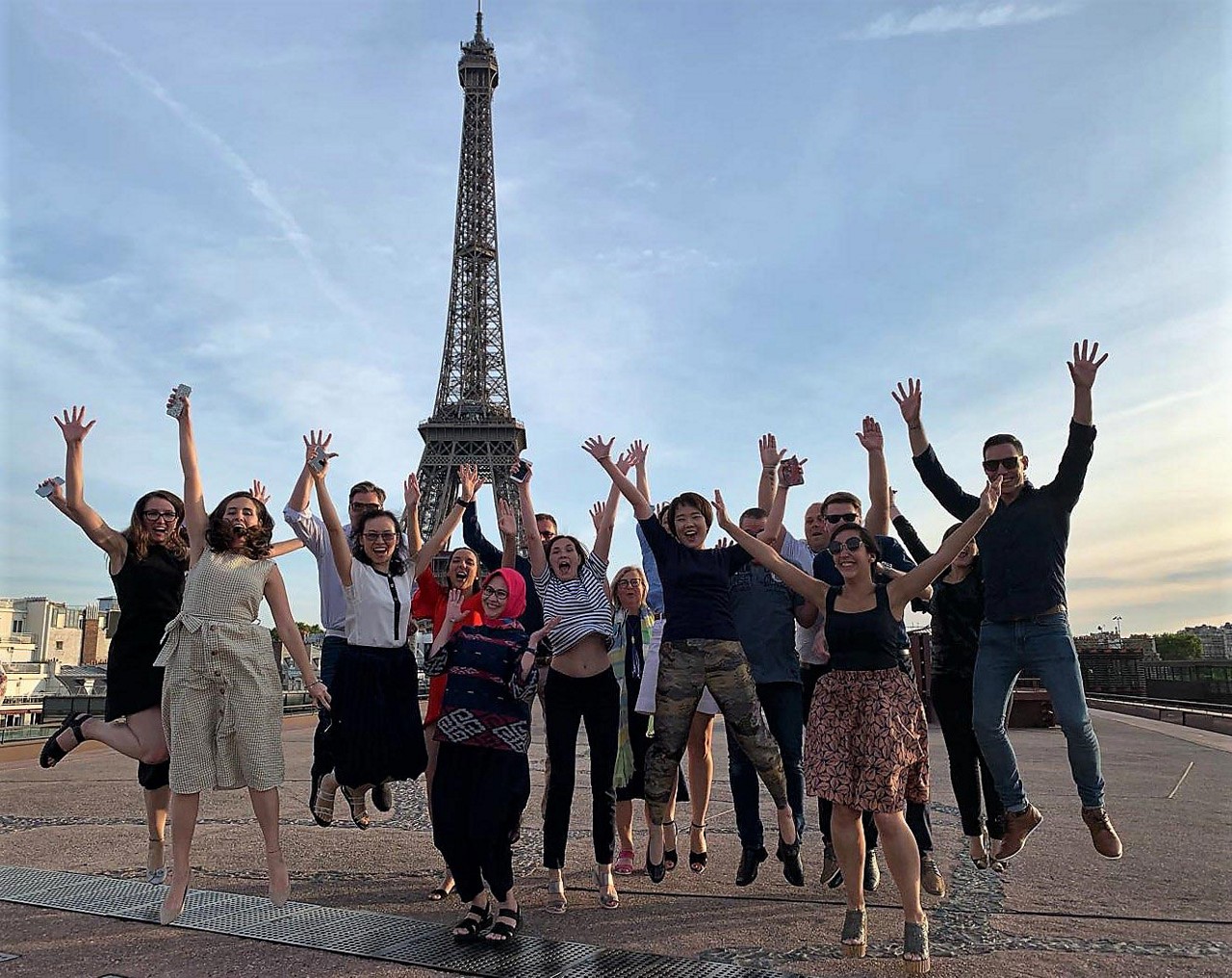 We are empowering employees to co-build Danone's future through our 'One Person, One Voice, One Share' governance strategy. In 2019, we selected 26 volunteers to share employees' voices with members of the Board of Directors and the Executive Committee on a regular basis, exploring how we can transform as a business to deliver our 2030 Goals.
"'One Person, One Voice, One Share' is a unique opportunity to unleash the people power we need to achieve our vision and drive change. Employees have shared a lot of ideas and information and we can really feel the change on the ground."
Mark Piercy, Senior Packing Technician, Nutricia UK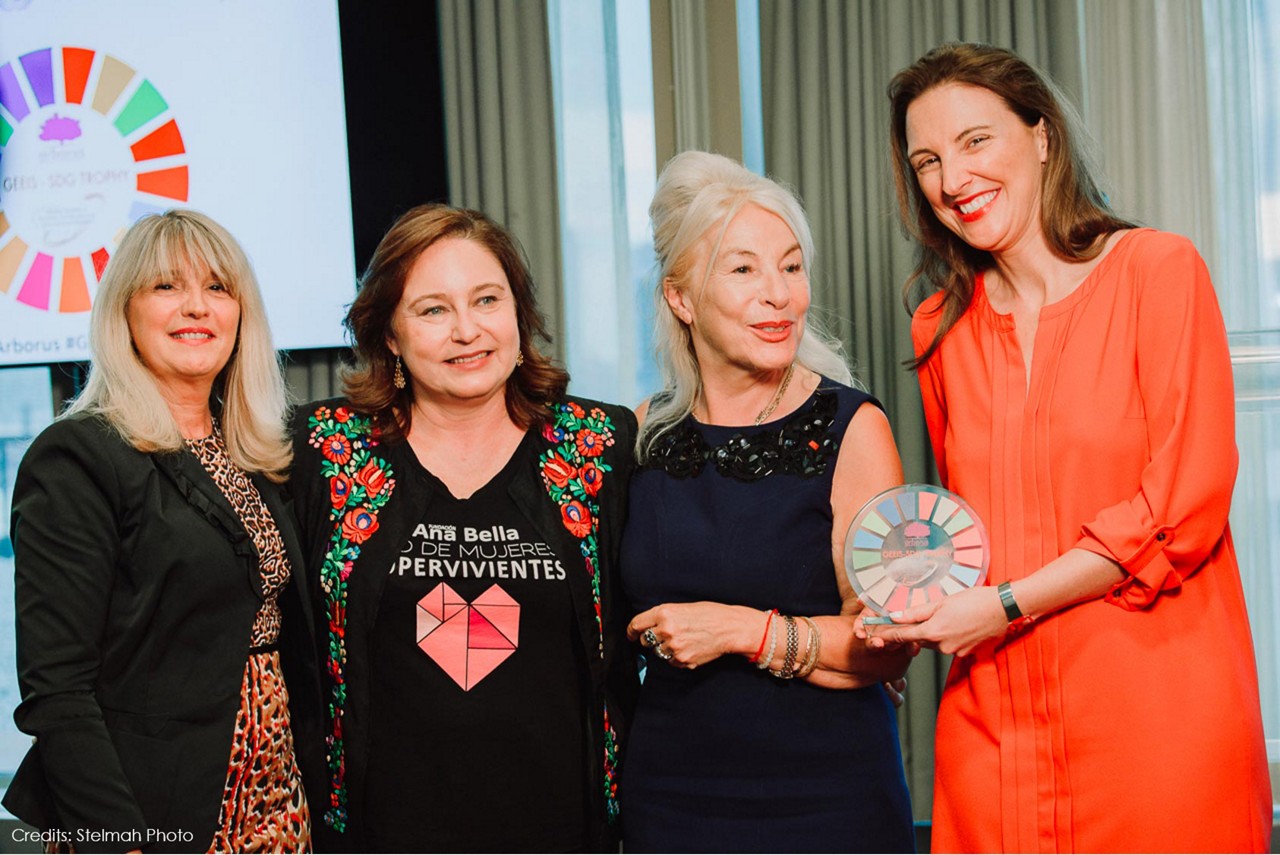 In 2019, we launched our first Global Inclusive Diversity (ID) Week. It ranged from organizing unconscious bias workshops to engaging employees in cross-cultural celebrations, thanks to our 200 ID champions who are also building and activating local ID roadmaps around the globe. In light of our women's empowerment efforts, our Poland business achieved GEEIS-Diversity certification (joining Danone HQ, Italy and Singapore), while we were awarded the international GEEIS-SDG trophy from the Arborus Foundation. Moreover, we aim to offer a global parental policy - with dedicated pre and post-natal support and extended paid leave - to all employees by the end of 2020, as part of our HeForShe champion commitment.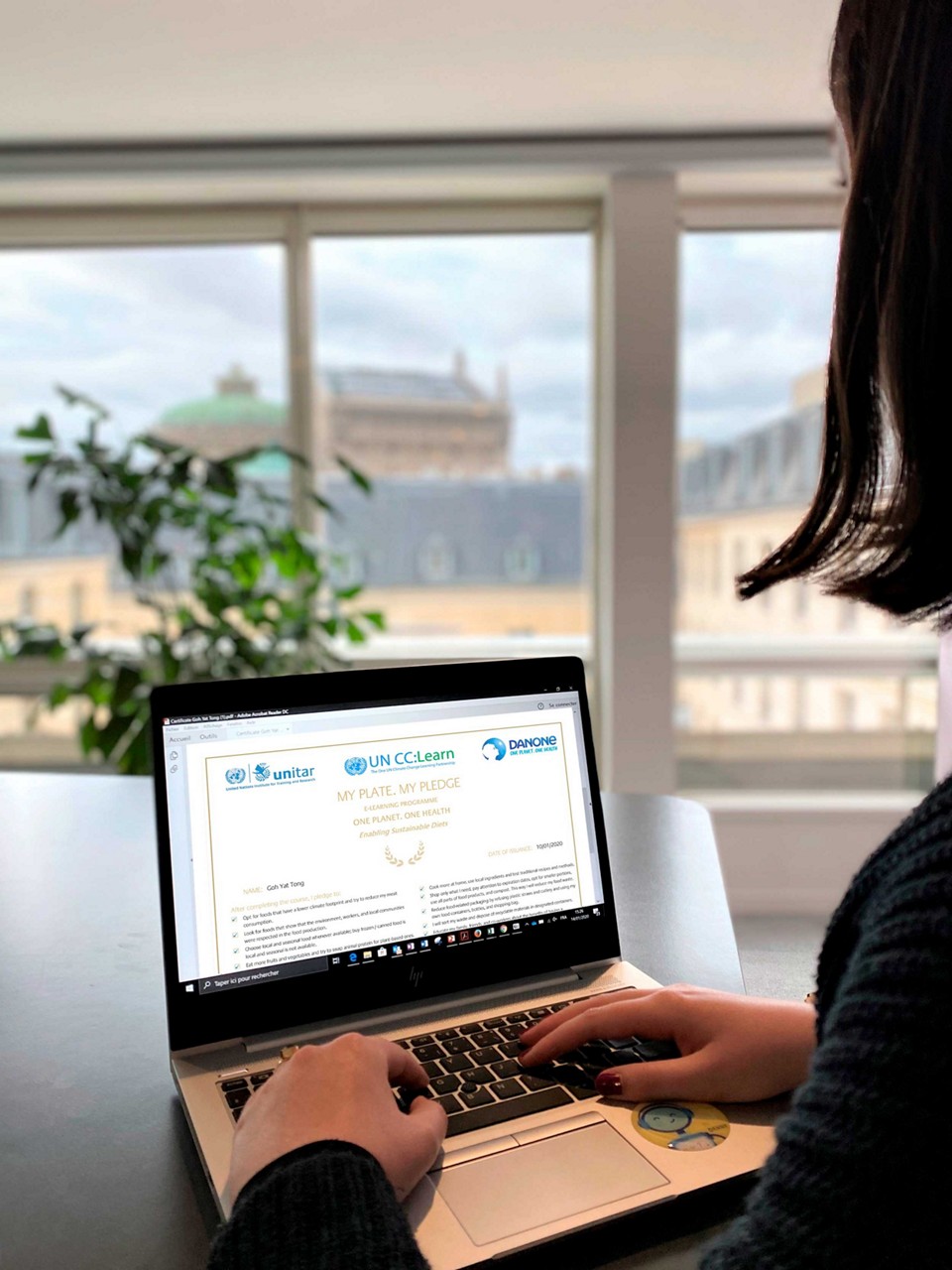 Thoughtful consumption starts with empowering people through education. On World Environment Day (June 5th), Danone and the United Nations Institute for Training and Research launched an innovative e-learning course on sustainable diets for Danone's 100,000+ employees and some 200,000 UN CC:Learn learners. Also accessible to the general public, it enables everyone to better understand the environmental and social impacts of food production. It also invites learners to develop an individual plan and identify what they can do to become agents of change, shifting mindsets and promoting healthier choices for people and the planet.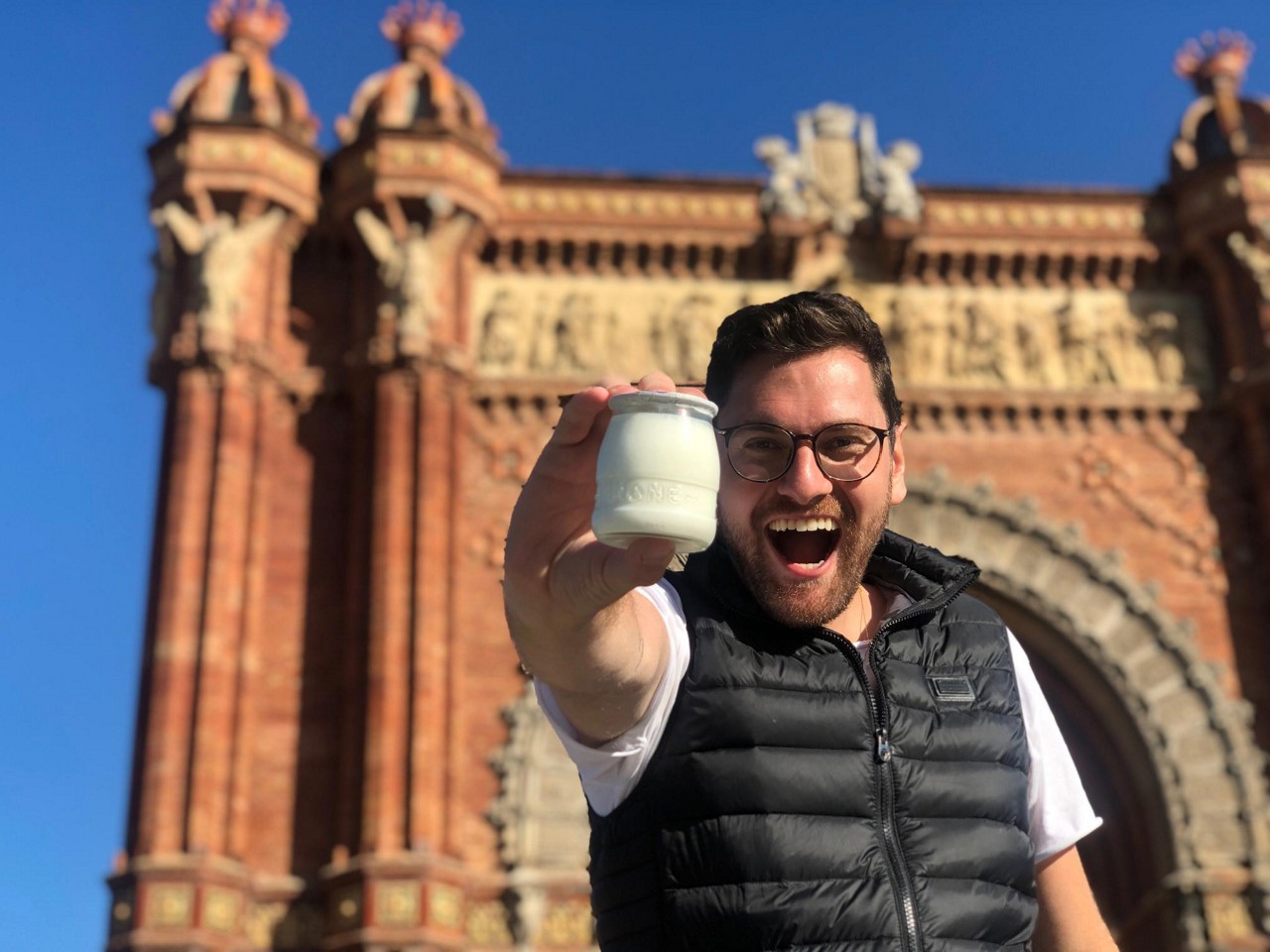 Through our new 'Digital Squad' advocacy program, 175 employees worldwide volunteered for the first time to become food revolution ambassadors on social media. They benefit from social media training and some of them were invited to cover key events throughout 2019. 
"It was truly a unique experience to be part of the Digital Squad during our 100 years celebration in Spain. It allowed me to better connect with Danone's mission and contribute to raising awareness of the ongoing food revolution."
Luis Collaço, Sustainability & Nature Analyst, Danone Brazil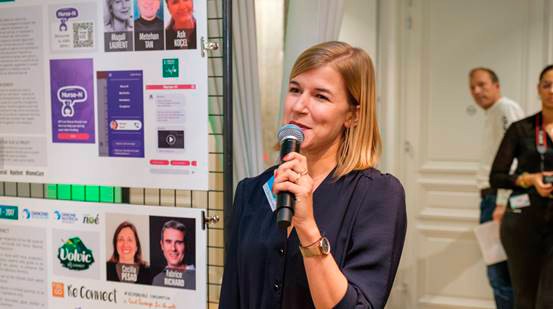 Harnessing employees' skills and creativity while sharing knowledge across companies are powerful levers for business to become a force for good in society. Together with BNP Paribas bank and energy group Engie, we took action to share expertise and engage our employees in intrapreneurship for positive social impact. Through our collective #Intrapreneur4Good program, employees have the opportunity to dedicate more time and energy to pursuing projects combining business and social goals. In 2019, 60 experts from this partnership helped 15 intrapreneurs to make progress on their projects in France, and in 2020 the initiative will expand internationally.